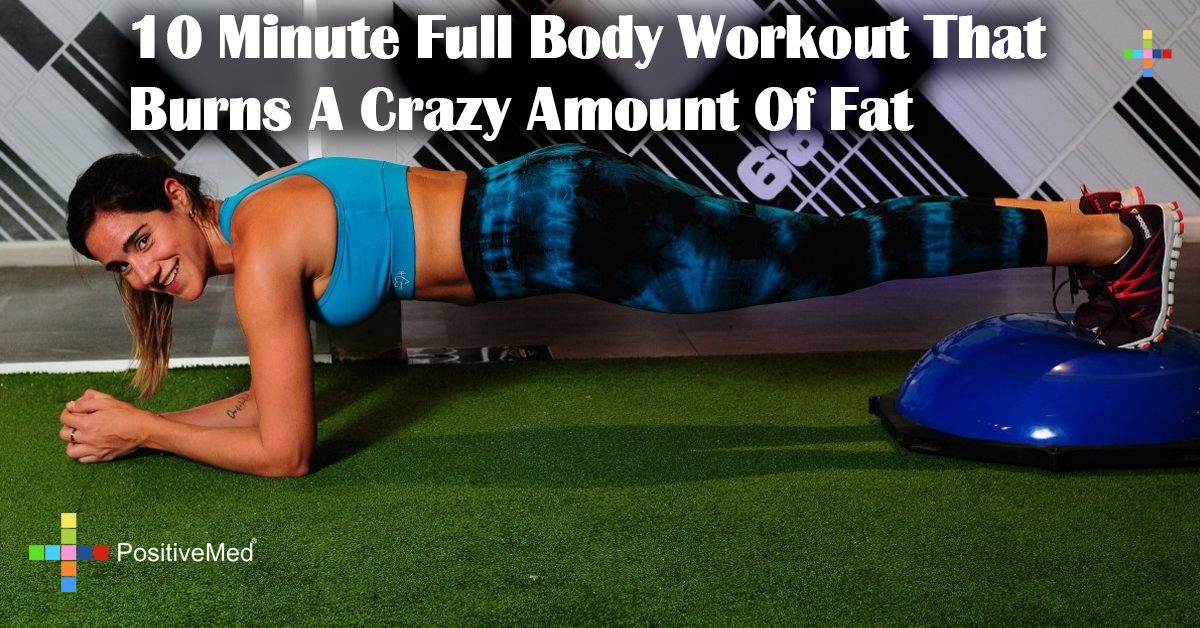 10 Minute Full Body Workout That Burns A Crazy Amount Of Fat
Want to sneak in a full body workout in just a few minutes? This quick workout burns fat and tones muscle in less than ten minutes. You'll work hard, but you'll love the results.
This BeFit workout video will give you strong abs with its planks and burpees. You'll burn away extra belly fat and tighten up those ab muscles. And the best part is you don't have to do any crunches.
Looking for great legs? You'll get the legs of an athlete from all the jumping, hopping, and stepping involved in this video. Since this video is more cardio based, you'll be building legs that are strong and lean.
RELATED ARTICLE: The Most Powerful Alkalizing Juice Recipe For Rapid Fat Burning And Ultimate Health
If you think you needed to get out the weights to tone your arms, this workout will show you another way! Your arms will get an amazing workout when you're holding a plank position and doing your burpees. You won't be just building muscle; you'll be building arm endurance.
Don't be fooled by the short duration, as this workout is very tough. However, it flies by, and the host keeps you motivated. Repeat it a few days a week, and you'll be on your way to having your dream body!