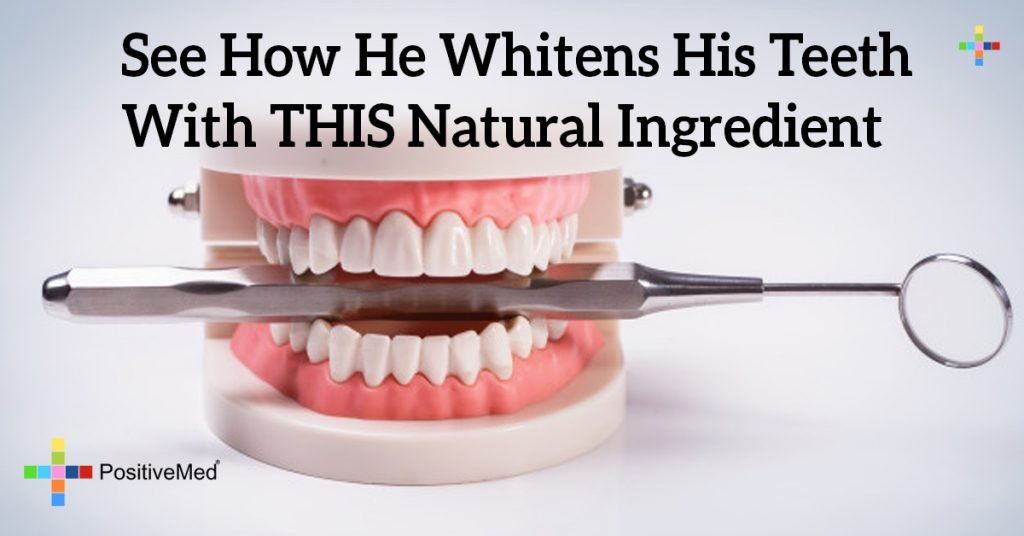 See How He Whitens His Teeth With THIS Natural Ingredient
Everyone wants whiter, brighter, healthier teeth, right? Sometimes plain old toothpaste doesn't seem to get the job done but commercial whiteners such as bleach can have a very harmful effect on your teeth and gums in the long run. Using turmeric is a safe and natural way to get that bright smile you've been searching for!
Turmeric is an ingredient that gives mustard its bright yellow color. While this spice is known to stain nearly everything it touches, it actually does a great job of removing stains from your teeth.
RELATED ARTICLE: Strong White Teeth Until Old Age: Natural Recipe Of Tibetan Monks
What kind of results can I expect?
Your teeth won't become blindingly white. Those hollywood smiles are usually achieved by veneers, honestly. I think we can all agree it doesn't look all that natural either. But if you're looking for a way to get a naturally bright smile, starting a turmeric regimen with your normal brushing routine can really make a difference.
You might notice an immediate difference, you may not. But with following the methods shown in the following video for about a week, you will definitely notice a change in the appearance of those pearly whites. Next thing you know, you'll be showing this method to everyone you know!