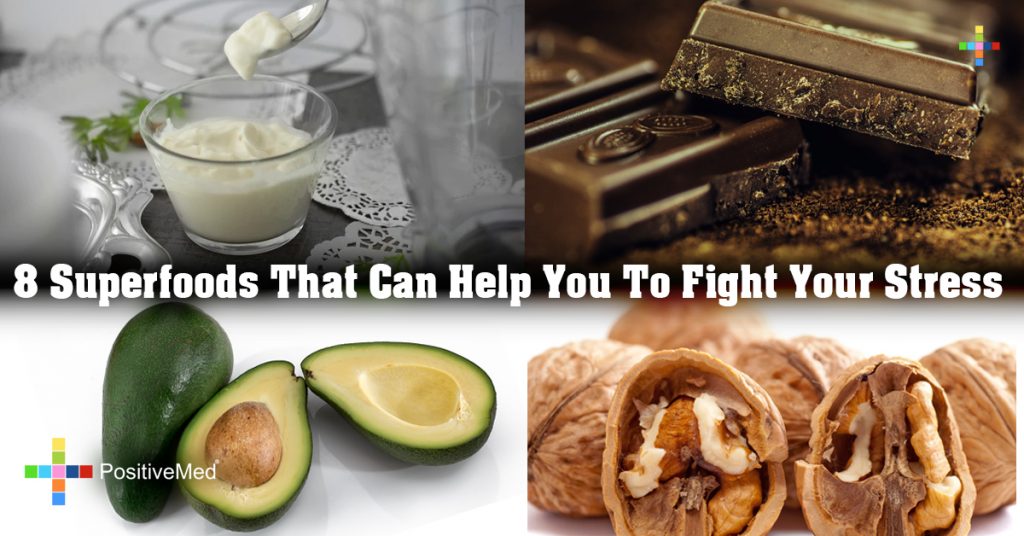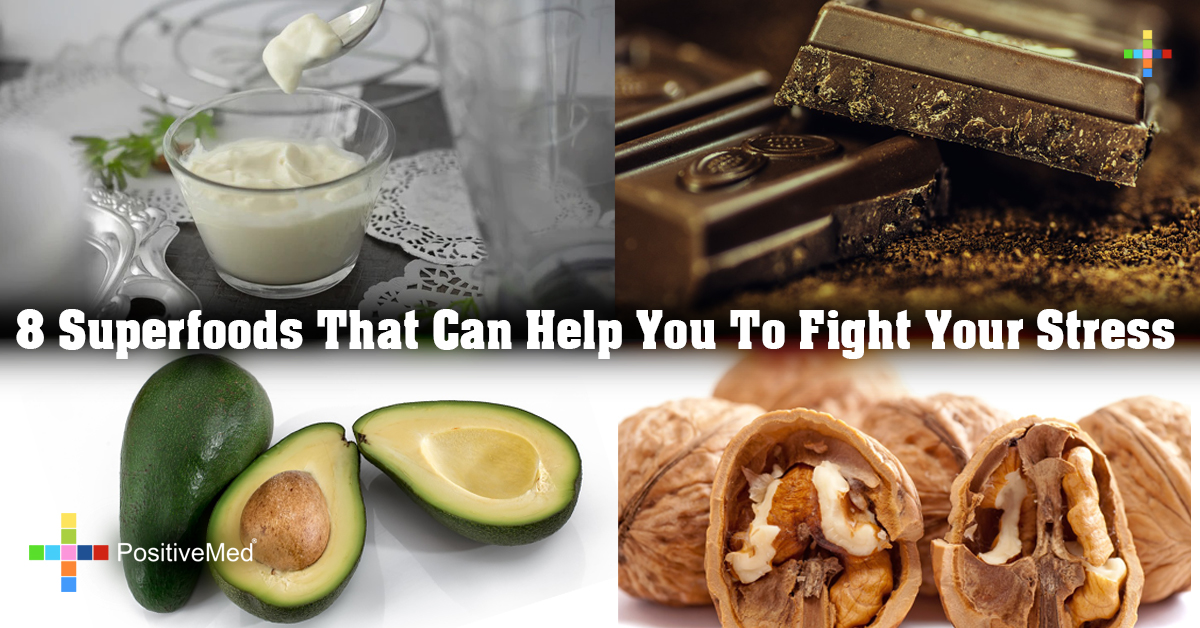 8 Superfoods That Can Help You To Fight Your Stress
Stress is something that strikes us all, and it's something that you need to know how to manage, otherwise you can find yourself utterly overwhelmed by an event or occasion and feeling socially anxious. To save yourself from melting down over something – insignificant or not – it helps to make sure that you're doing everything you can to fight stress as and when it happens. It's even better if you can take steps to fight your stress prior to getting stressed out. One factor that can play a big role in stress prevention is your lifestyle. Specifically, your diet can play a big role in regulating your stress levels, and it's important that what you're eating is the right stuff so that you don't experience crashes or highs from sugar or fats, as this can bring your stress levels up as your mood falls.
A volatile mental state can be harmful if maintained for too long. Learning how to relieve stress is the first step to stress management. There are a number of approaches that can be taken, but we are going to focus specifically on modifying your diet. Below, I've outlined some of the best foods for fighting stress.
RELATED ARTICLE: Foods That Are Guaranteed To Make You Happy
Dark chocolate
This delicious treat tops most of my lists (whether it's favorite things to buy at the store or top five things to give as a present) but it's also a great stress buster. A study performed in 2009 by Swiss researchers found that eating dark chocolate helps to reduce cortisol, a stress hormone. It also works to lower your blood pressure nearly as well as blood pressure drugs – a finding discovered by earlier research.
Kale Chips
I don't specifically say just kale here (though it's a stress buster for reasons explained below) because there is another ingredient in kale chips that works to reduce your stress levels. Homemade kale chips are made with olive oil, kale (and perhaps a little salt), and a recent study found that people who eat olive oil daily enjoy bigger boosts of serotonin than from other kinds of fats. Regarding the kale, the Harvard School of Public Health found that people who ate kale had higher levels of carotenoids (an antioxidant) and were significantly more optimistic. Double win!
Nuts and seeds
It's long been understood that nuts are good for you, and the omega-3 essential fatty acids found in nuts have been shown to reduce rates of depression. The selenium in nuts like cashews and almonds can elevate your mood, and the tryptophan in pumpkin seeds can help the brain to make serotonin. Just make sure you don't eat too many – as nuts can be very fatty as well.
Sweet Potatoes
A great addition to your salad or roast, and they're packed with great nutrients like carotenoids and fiber – both great for boosting your levels of optimism.
Green Tea
Studies have found that green tea is full of L-theanine (an amino acid) and that it helps people to deal with pressure.
Avocado
These lovely fruits are full of monounsaturated fats and potassium, both things that help to lower your blood pressure. Monounsaturated fat also helps to keep your receptors in the brain receptive to serotonin.
RELATED ARTICLE: 5 Exercises for Anxiety and Stress Relief
Oats
The carbohydrates in oats can help you to experience higher levels of serotonin – and the breakfast you'll make of oats in the morning is far better for you than a fatty donut. Plus, you won't get a blood sugar spike and the subsequent crash.
Natural yogurt
Having a healthy gut can lower your stress levels, and because yogurt is full of good bacteria, it can help to ensure that you have a healthy gut.
I hope that this list of natural superfoods works to help you fight stress when you next need it.
---
Disclosure Policy:

This blog is a collaborative blog written by a group of individuals. This blog accepts forms of cash advertising, sponsorship, paid insertions or other forms of compensation. The compensation received may influence the advertising content, topics or posts made in this blog. That content, advertising space or post may not always be identified as paid or sponsored content. The owner(s) of this blog is compensated to provide opinion on products, services, websites and various other topics. Even though the owner(s) of this blog receives compensation for our posts or advertisements, we always give our honest opinions, findings, beliefs, or experiences on those topics or products. The views and opinions expressed on this blog are purely the bloggers' own. Any product claim, statistic, quote or other representation about a product or service should be verified with the manufacturer, provider or party in question. This blog does contain content which might present a conflict of interest. This content will always be identified.