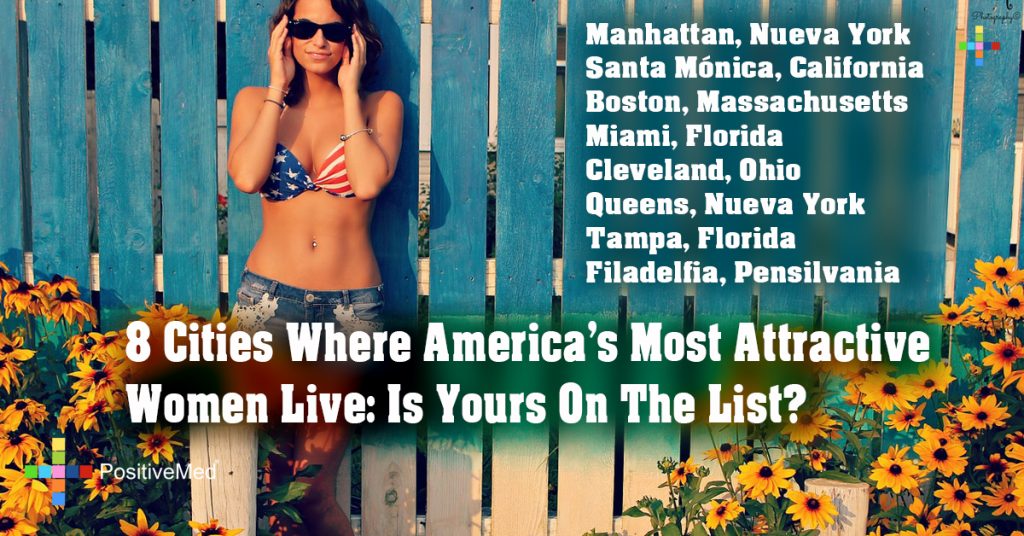 8 Cities Where America's Most Attractive Women Live: Is Yours On The List?
Maybe you've been wondering why the women or men of your adopted city don't exactly stand up the aesthetic "standards" of your previous hometown. Well, the truth is the traditional standards of attractiveness aren't evenly distributed across the country. Some cities artificially have more attractive people and some cities less attractive people.
One dating app decided to take it upon themselves to dive in and figure exactly where those "hot spots" are. The app is called Clover and they compiled a list of the 8 cities with the most attractive women. Consider yourself very lucky if you're in one of the following cities. And if you're not, well, it might be time to "date down."
RELATED ARTICLE: Men! How To Become More Attractive To Women
The most attractive women, according to Clover, live mostly on the East Coast with the #1 city being Manhattan, New York. There, the women are twice as attractive than the national average. The rest are as follows:
#2 – Santa Monica, California
#3 – Boston, Massachusetts
#4 – Miami, Florida
#5 – Cleveland, Ohio
#6 – Queens, New York
#7 – Tampa, Florida
#8 – Philadelphia, Pennsylvania
If you find the ranking hard to believe after all the supermodels you date on a regular basis, Clover says it has the in-depth research to back up its findings. The app is similar to the ubiquitous Tinder and Grindr, drawing its data from the information provided by its users. Like the other apps, Clover has found the concept of mutual attractiveness to be the most important aspect in the start of any good romantic relationship. So this study to find where the most attractive people reside was more than just a fun little experiment.
READ ALSO: Want to Know the REAL Reason You're Attracted to Certain People? Read This!
According to ABC, Clover analyzed information from the app's more than half a million users to assess a person's measure of attractiveness as accurate as possible, using an amount of interaction and interest a person receives from others compared relative to other users. That the women on the East Coast received the most interest isn't surprising to Thrillist who surmised that the population density in the area made it matter of fact.