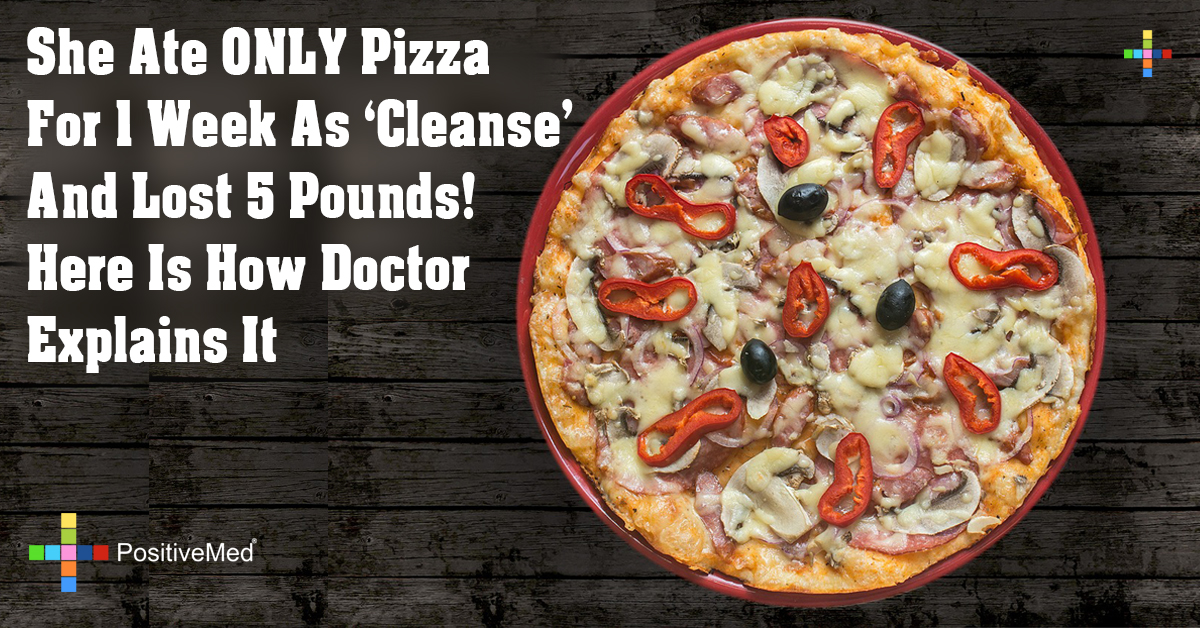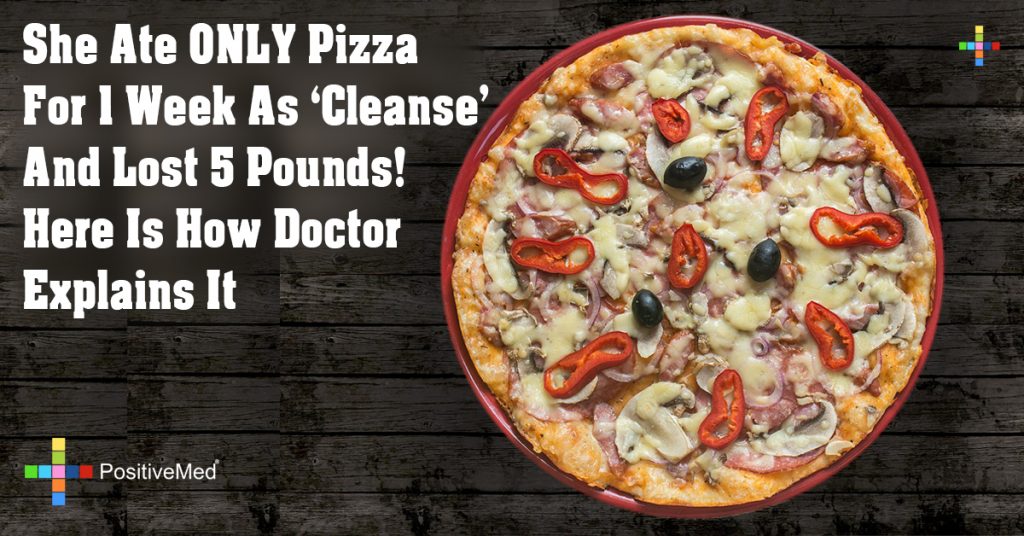 Day 2

Day 3

So how did her experiment work? Well, the woman was hungover on the first day of her pizza cleanse. She gobbled ten slices of pizza at her favorite pizza place near her home. She woke up the next day with terrible heartburn. She ate 1.75 personal pizzas at a restaurant. Later, she felt terribly bloated from all of those carbs. She headed to the gym and ran 5 miles, grabbed another little pizza for dinner, and went to bed. The next few days were an uncomfortable experience for the woman. She experienced headaches, bloating, and a general feeling of misery. He body cried out for food other than pizza. However, by the end of the week, her body had become accustomed to the new diet. She was able to eat pizza without feeling bloated or getting heartburn. She also reported that her skin felt clearer, and her pants were easier to snap.
RELATED ARTICLE: Become A Fit Mom With These Weight Loss Tips

Day 4

Day 5

The woman lost a total of 5 pounds by the end of the week. However, a doctor suggested that the weight loss didn't come from eating pizza. Rather, the benefits came from cutting out all of that sugar. The woman learned that almost any cleanse diet will provide the same results. This is because people grow a bit tired of the cleanse food, and they end up eating less of it. If they aren't cheating, they end up losing weight from missing out on all of those calories.