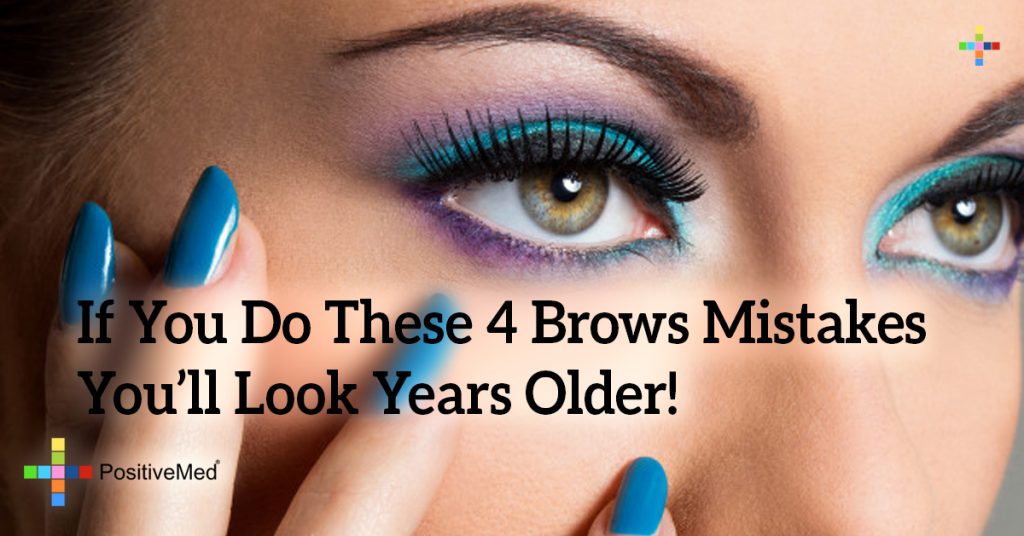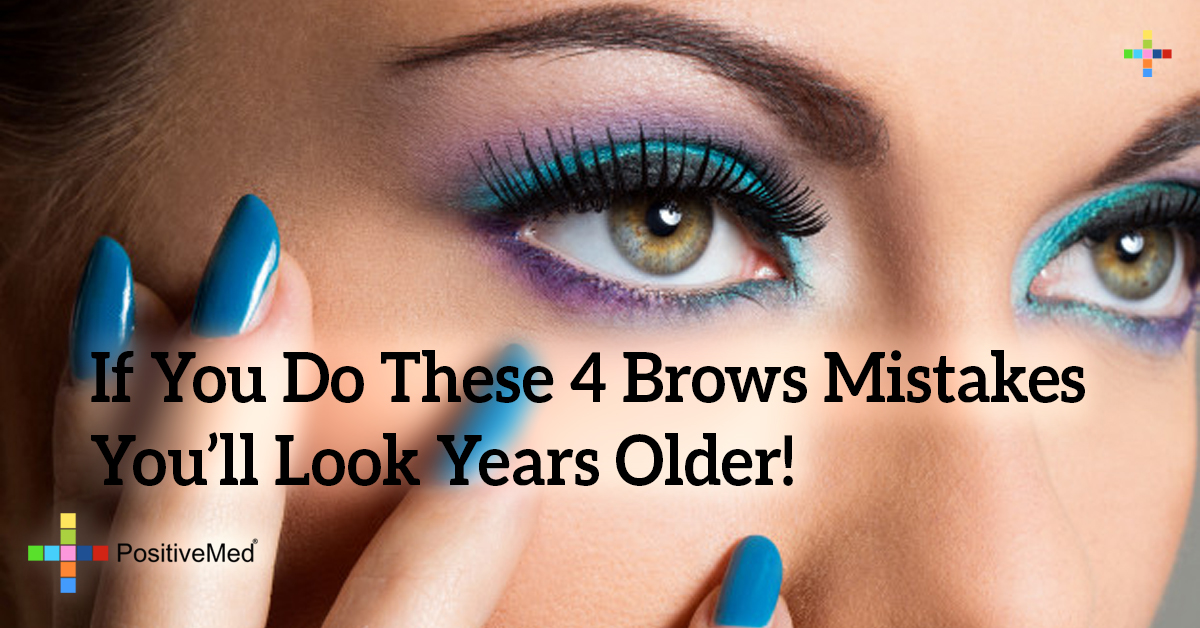 If You Do These 4 Brows Mistakes You'll Look Years Older!
Eyebrows are far more important than many people realize. When someone's makeup doesn't look quite right, it takes a long time and a lot of scrutiny to realize that the eyebrows are throwing off the balance of the face. Eyebrow trends change with the times just like every other beauty standard, and eyebrows naturally get sparser over time, making them a feature that has the potential to give away one's age. Here are four ways that eyebrows can be aging, as well as some tips for counteracting these effects.
1) Thin, Sparse Brows
It is easy to fix thinning eyebrows. Simply use a small, stiff brush and fill them in. Some women like using eye shadow for this, but brands at all price points have started producing products for making brows look fuller. Powders give a soft, natural look to brows that only have a few patchy areas. For brows that need to be more thoroughly drawn, a cream or wax provides a precise, finished look. Women who have oily skin may get the best results from using a waterproof pencil, though this needs to be applied lightly and softly to avoid looking harsh.
2) Short Brows
Brows also shrink in length over time. As the tails recede, the arches look less defined. The solution is not to define the arches by tweezing underneath them, but to make the tails look longer.
To measure how long the tails should be, follow these steps:
– Imagine a diagonal line extending from the edge of the nostril to the outer corner of the eye.
– Extend this line up to the forehead.
– Use an eyebrow pencil or cream to lengthen the brow until it meets this line.
– Blend the real brow and the extension together by finishing everything with a lightweight brow gel. This will give the completed brow a consistent sheen.
RELATED ARTICLE: 10 Ways to Grow Your Eyebrows Faster and Thicker Naturally
3) Fading Brows
Graying brows might not seem problematic because the hair is still present, but lighter brows have their own unfortunate aging effects. When brows lose their pigment, they effectively disappear from the face, making the features look unbalanced and preventing one's coloring from looking cohesive. A person automatically looks older if her eyebrows are not close to her hair color, and pale brows can bring out undesirable undertones in the skin. There are a few ways to remedy this. If there are only a few gray hairs, color over them with a cosmetic marker. More widespread grays can be concealed with a pigmented brow gel. Once the gray brows overwhelm the dark ones, dyeing is the easiest solution.
4) Rough, Unruly Brows
There is a difference between fashionably full brows and brows that look bushy and overgrown. Random coarse hairs get in the way of a sleek arch and, if there are too many, make the eyes look small. Keep these hairs at bay by trimming them. Tweeze them only if they fall completely outside of the outline of the manicured brow. Comb the brows with a small comb or a spoolie brush and set them with a gel or a dab of hairspray.
RELATED ARTICLE: Benefits of Castor Oil For Thickening and Regrowing Your Hair, Eyebrows And Eyelashes
Bonus Tips
Brow hair is susceptible to humidity, so they may require extra care during wet or warm weather. Keep them manageable by treating them with normal hair conditioner once a week. When in doubt, the brows should always be a shade or two darker than the hair on one's head. Brow maintenance is a small beauty routine that pays off in big ways. Eyebrows should tie the features together and fit into one's overall coloring without drawing undue attention to themselves.
RELATED ARTICLE: To Have a Flawless Skin You Need to Steal these Anti Aging Secrets From Asian Women!