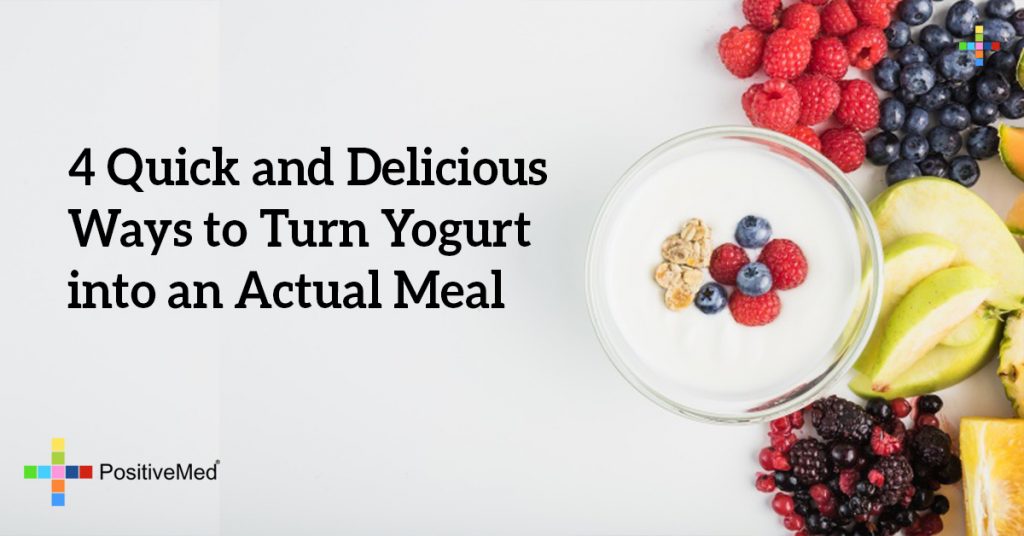 4 Quick and Delicious Ways to Turn Yogurt into an Actual Meal
Yogurt isn't just a snack food. It isn't just a quick bite that you grab to satisfy your cravings between meal times. With its high protein content and beneficial bacteria, it is not only a healthy food, it is also very satiating. Depending on the variety you can practically replace all of your animal protein. The following meals can be prepared in just a few minutes and, if you are not careful, can disappear just as quickly. Whether you are looking to make your diet a little more fun or just looking for a tasty but healthy snack these meals will not take too much time to prepare.
1- Berries and Nuts
Packed with fiber, antioxidants, and vitamins, berries of any kind are a miracle food. The best part is that you can pile them on without piling on the calories. Combined with nuts, this high-volume meal will leave you full.
Ingredients
250 g. Non-fat Yogurt
250 g. Blueberries, Strawberries, Blackberries (individual or combined)
25 g. Almonds (or any nut of your choice)
Preparation
Simply grab the ingredients and mix them in a bowl.
Nutrition
Calories: 470, 38 g. protein, 16 g. fat, 50 g. carbs
Related article: 10 FOODS YOU CAN EAT A TON OF AND NOT FEEL GUILTY
2- Flaxseed and Nut Butter
Flaxseeds are the best plant sources of omeg-3 fatty acids. This kind of fat is essential for the healthy functioning of our immune system, our brain, and our metabolism. Combining them with nuts or nut butter combine to make a high-fat but otherwise super healthy meal.
Ingredients
250 g. Non-fat Yogurt
30 g. flaxseed
20 g. nut butter (almond, walnut, cashew etc.)
Preparation
Since the ingredients in this meal are high in fat, it is a good idea to measure your food with a food scale. After all, it is too easy to gulp down a lot of nut butter.
Nutrition
Calories: 475, 38 g. protein, 23 g. fat, 30g. carbs
3- Vegetable Dip
This preparation can double as a meal and, as its name implies, a dip that you put on crackers and bread. It is a tasty way of eating several servings of vegetables in one sitting.
Ingredients
250 g. Non-fat yogurt
6 whole green onions
1 large carrot, peeled and shredded
1 stalk celery
1/2 whole bell pepper
1/2 red onion
1 clove garlic
1 Teaspoon chopped chives
Preparation
Chop up all the vegetables.
Throw in the yogurt and vegetables into a food processor.
Pulse it until everything is evenly mixed
Transfer the mix int a container and refrigerate
Serve with crackers, or toast, or bagel or eat by it by itself
Nutrition
Calories: 280, 35 g. protein, 3.2 g. fat, 30 g. carbs
4- Carrot-Ginger-Walnut
This one is sweet, spicy, sour and full of texture. With large amounts of beta-carotene and a myriad of health benefits including prevention of heart disease and cancer, you should never go a day without carrots.
Ingredients
250 g. Non-fat yogurt
2 whole carrots
1 thumb of ginger
30 g. walnuts
1/4 cup orange juice
15 g. olive oil
Preparation
In a bowl, whisk together the yogurt, orange juice and olive oil.
Chop up or grate carrots
Toss in the carrots
Top with walnuts
Nutrition
Calories: 530, 38 g. protein, 32 g. fat, 24 g. carbs