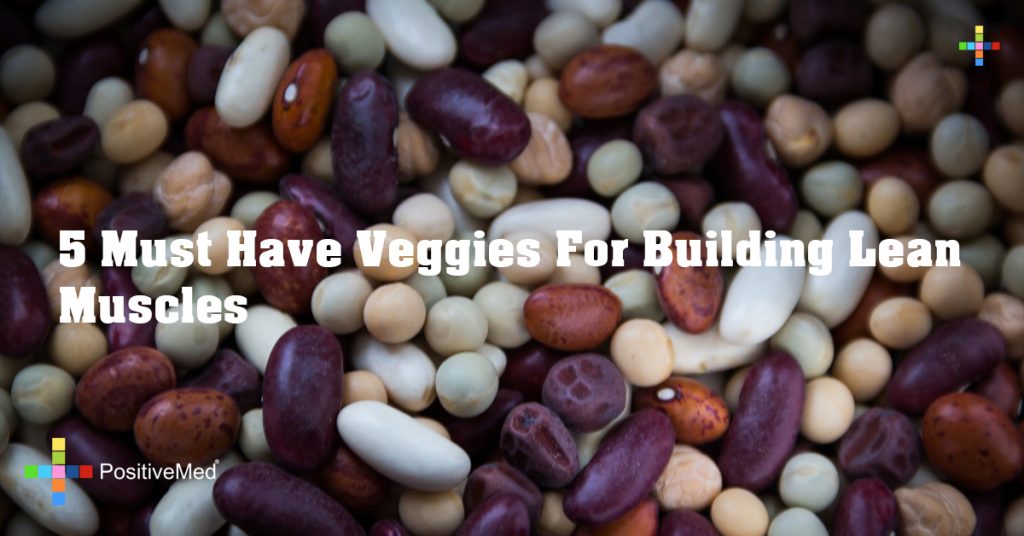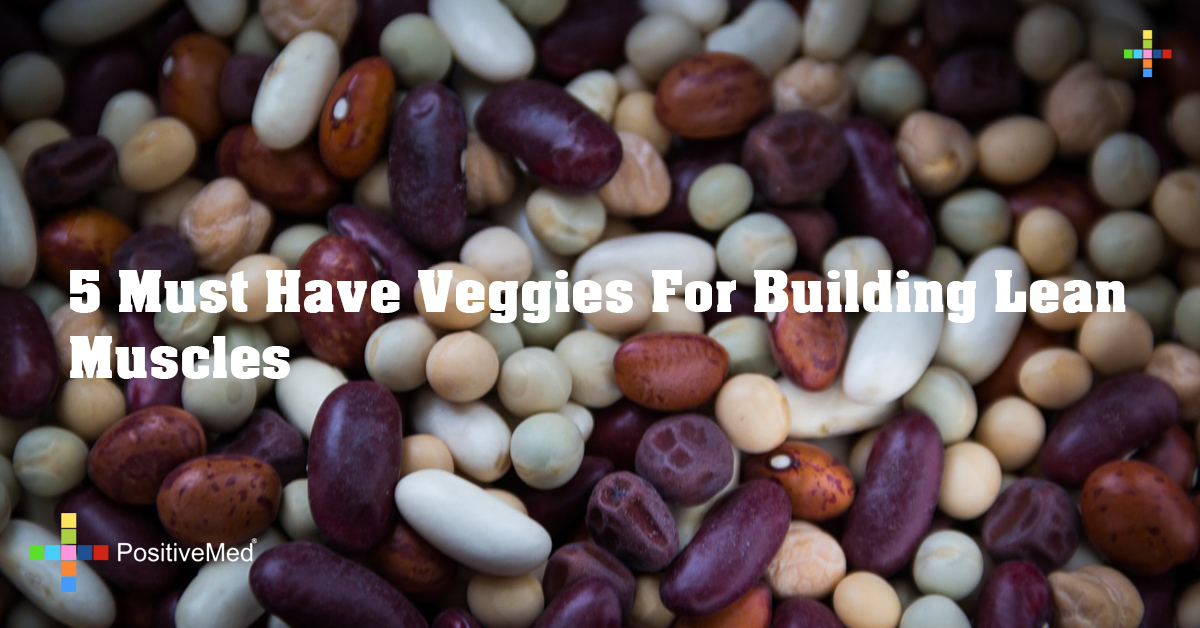 5 Must Have Veggies For Building Lean Muscles
When it comes to building muscle, a body can't live on meat alone. It's important for you to provide your body with protein, but it's also imperative that you include vegetables to ensure your efforts are optimal.
No matter your size, weight, age, or $ex, you can benefit from including the following five veggies into your diet; building fabulous muscles and keeping you energized and healthier.
1-Soybeans
Whether you're a body builder or a mother trying to develop a lean, mean physique, it's crucial that you include soybeans into your daily diet regimen. Numerous bodybuilding supplement manufacturers offer soy protein in their products. Protein-rich soybeans will contain a bit of fat (3-grams per serving), but they will also offer 8-grams of protein as well. These wonder-beans also provide 4-grams of fiber; giving you that full feeling and keeping you from snacking on the bad stuff. The most important benefit of soybeans is that they are exceptional at building lean muscle, and without raising your blood pressure!
2-Lentils
No matter how you eat lentils, you'll be amazed at how quickly they'll help construct strong muscles. Available in many varieties, lentils can be eaten by themselves or even as a soup or entry. Having 18-grams protein, lentils are powerful. At 100 calories per serving, they contain nearly 8-grams of protein which means that even eaten in small portions, lentils are terrific at helping you gain lean mass.
Related Article: HOW TO EAT RIGHT FOR YOUR BODY TYPE
3-Spinach
Just like Popeye, you'll want to include these bad boys into your diet for a hearty helping of muscle mass. consuming spinach means that you're filling your body with vitamin E; said to be beneficial in bulking up muscles. For this reason, you may want to include spinach in your mass-gaining diet. Vitamin E, found in spinach, will also work to prevent oxidative destruction occurring from free radicals. Since exercise is thought to create the perfect storm for these free radicals, it's important to eat your spinach for muscle or overall well-being.
4-Black Beans
Black beans, rich in fiber and protein, are not only delicious, but they'll also help you pack on the lean muscle mass you're going for. Including black beans in your diet can ensure you get a bit of fat-free protein that helps to produce a lean, muscular body. Black beans provide your body with nearly 6.5-grams of protein, and the protein you receive is per each 100-calorie serving. Not only protein, black beans also provide good carbohydrates which are essential for energy while working out.
5-Broccoli
Last, but surely not least, broccoli. Whether you're watching your weight or looking to build up a gorgeous, lean muscle mass, broccoli is a must-have. Eating this calcium-rich vegetable is wonderful for gaining lean muscle. One of the major sources of calcium in comparison to all other veggies, just one stalk of broccoli can give you over 100-mg of calcium. Furthermore, it's a 100-calorie snack that that holds roughly 7-grams of muscle-building protein; helping you along in your goal of a rock-hard body.
Experts say that vegetables play a necessary role in building up those muscles. Whether you're looking for a vegan alternative to muscle building or you want to add healthy favorites to your recipe, consuming these five veggies will have you on your way in virtually no time at all.