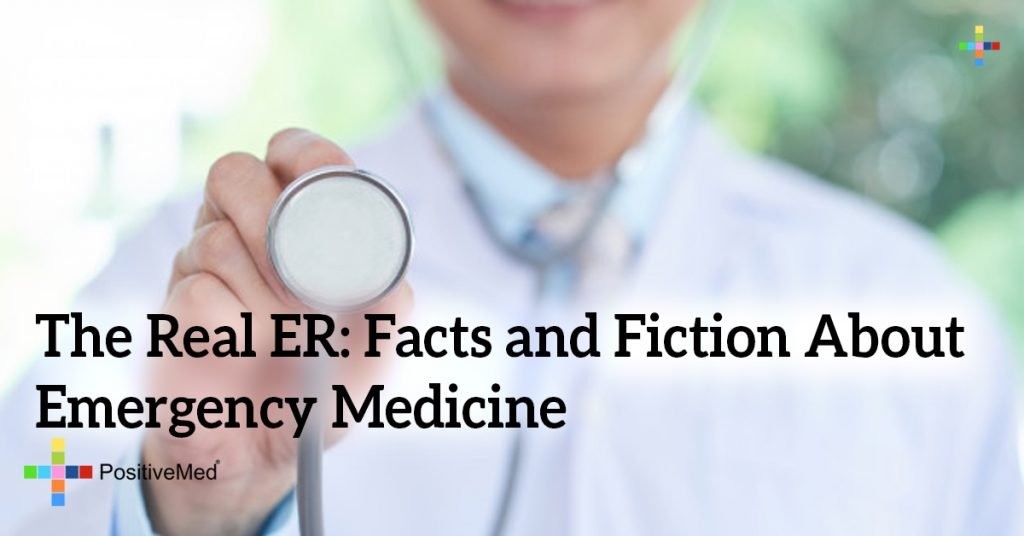 The long-lived television series "ER" did much to glamorize the medical profession. Dazzlingly attractive doctors worked around the clock to staunch bleeding and restart stalled hearts, even while their melodramatic social lives hung in the balance. By throwing around complicated medical terms, the actors on "ER" and other popular medical shows must be acting in accordance with real medical procedure, right?
Though some medical shows hire medical professionals to consult about maladies and procedures, almost every television series with doctors contains serious flaws about how emergency medicine actually works. As dreamy as George Clooney was on the medical drama that made him famous, when you head to the emergency room with a serious medical problem, you are looking for real doctors who can provide real medical aid. To that end, here are some truths and lies you've learned from television about emergency medicine.
Fiction: Emergency Resuscitation Works Well
On almost every episode of almost every medical show, starring doctors rush to revive a patient who has suddenly fallen to the brink of death. Using CPR, defibrillators, and urgent voices, the doctors are able to recall the patient nine times out of 10.
In reality, resuscitation rarely works. When a patient's body begins to fail on such a catastrophic level, there is little that medical professionals can do to drive death away. In fact, only about two percent of people administered CPR ever recover fully, and only about 16 percent of patients who received CPR leave the hospital with a clean bill of health. Though it is far better to administer these procedures than to stand idly by, most real health care professionals don't have strong hopes for resuscitation attempts.
Fiction: Doctors Do All the Work
Though plenty of medical shows depict nurses and other hospital staff walking around in the background or routinely asking irrelevant questions, for the most part, these integral members of the medical community are left out of the action. Truthfully, nurses and other staff possess a vast majority of patient care responsibilities, from administering anesthesia to explaining treatment procedures. In fact, some of the most crucial members of an emergency medical team are almost never seen on television: Managers and directors of emergency rooms and other urgent medical services are trained to lead employees and command positive change in the field overall.
Unfortunately, medical professions besides physicians and surgeons already receive less appreciation than they deserve. Though doctors may have more glamorous positions in emergency rooms, nurses and other staff do more work and merit more gratitude for their efforts.
Fiction: Hospital Doctors Wear White Coats
White was the color of the medical profession for centuries due to its hygienic appearance and pure feeling. It was only natural that doctors, the West's harbingers of health, wear clothing that demonstrated their cleanliness. On medical television, this practice continues and serves to separate the noble physicians from the riff-raff hospital staff.
However, for decades, hospital doctors have eschewed white coats because, ironically, they are considerably less clean than other clothes. More than a third of white coats harbor deadly pathogens, like staphylococcus resistant to typical drugs. Today, most emergency room doctors dress virtually indistinguishable from their medical professional peers: in variously colored scrubs.
You may see your general practitioner or various specialist doctors wearing a white coat around her or his private practice; this is because private physicians are exposed to drastically fewer patients during the day, and they can easily change coats that become potentially infected or unclean.
Conclusion
Not all medicine you see on TV is false. In fact, in recent years, physicians and public health officials — including the World Health Organization and the Centers for Disease Control — have created programs that contract television writers on medical shows to address certain health issues that are plaguing the population.
For example, doctors around the country saw an increase in attention to the human papilloma virus (or HPV, an STD's learn on television, remember that what you are viewing is primarily a vehicle for entertainment, and any knowledge you may gain is of a secondary concern of writers and producers. If you are truly worried about a fact you hear on TV, consult a medical professional before taking any action.
---
Disclosure Policy:
This blog is a collaborative blog written by a group of individuals. This blog accepts forms of cash advertising, sponsorship, paid insertions or other forms of compensation. The compensation received may influence the advertising content, topics or posts made in this blog. That content, advertising space or post may not always be identified as paid or sponsored content. The owner(s) of this blog is compensated to provide opinion on products, services, websites and various other topics. Even though the owner(s) of this blog receives compensation for our posts or advertisements, we always give our honest opinions, findings, beliefs, or experiences on those topics or products. The views and opinions expressed on this blog are purely the bloggers' own. Any product claim, statistic, quote or other representation about a product or service should be verified with the manufacturer, provider or party in question. This blog does contain content which might present a conflict of interest. This content will always be identified.