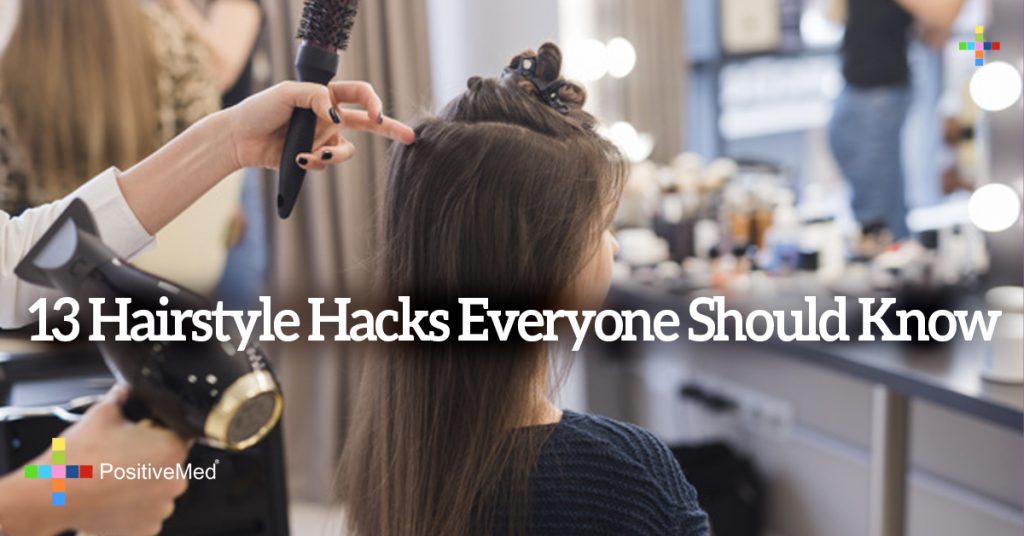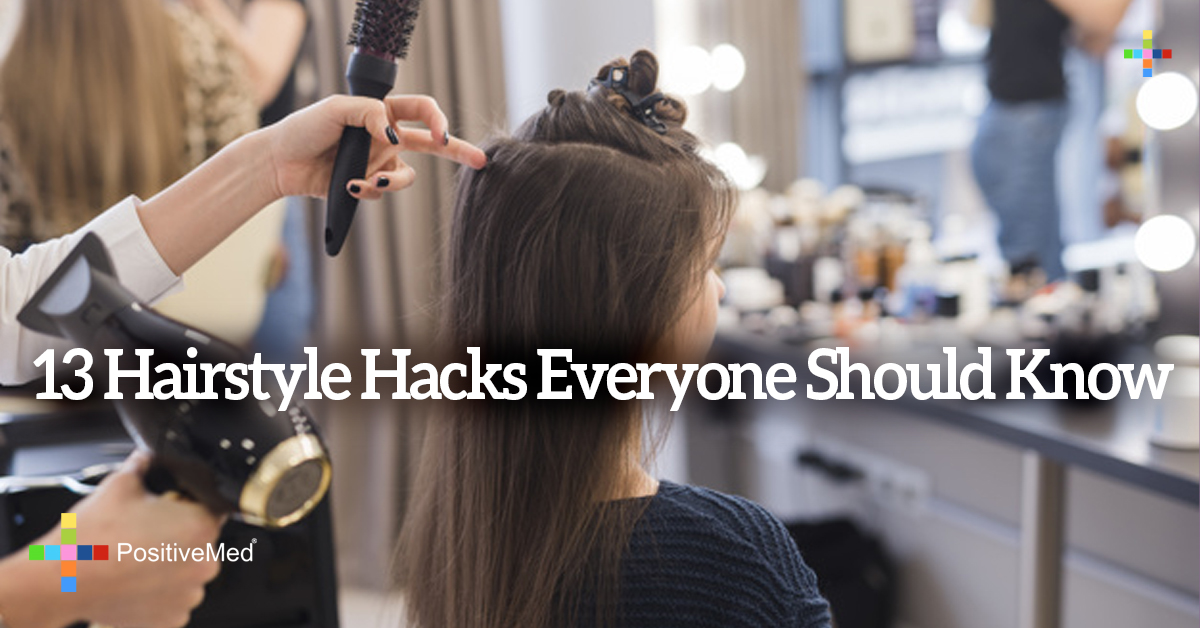 13 Hairstyle Hacks Everyone Should Know
Managing hair can often be difficult. It takes care and maintenance to keep your hair healthy and beautiful. You can ease hair stress by following some easy hacks. Take a look:
1- Pamper your frizz with a toothbrush
It can be tricky to use hairspray on your curls or frizz, either you spray too little which hardly makes any difference or you spray too much. The best way is to use an old toothbrush and spray the hairspray on the toothbrush bristles, it will give you just the right amount of spray without spoiling your look.
2- Clean your comb
After removing all excess hair from your brush or comb place it in a mug of warm water and let the bristles. Take some shampoo or soap and lather it through the bristles, rinse with water and let it air dry.
3- Start from the middle
When you curl your hair with a curling iron start from the middle not the ends to help your curls last longer.
4- Beachy waves
To give your hair beachy waves try curling it with a flat iron. Hold the strand from the middle with the flat iron and twist the iron around for superb beachy waves.
5- Easy waves for long hair
This is an awesome way to get waves without using a curling iron, after washing your hair put it in a braid and let dry completely, you can make one braid or many, depending on how many waves you want, if the braids are tight you will have better results. When it's dry undo the braid with your fingers for bouncy waves, add a little hairspray to keep the style longer.
6- Voluminous ponytail
To get a longer looking ponytail put half of your hair in a ponytail, cover the remaining hair below and make a lower ponytail. The above pony tail will hide the lower and it will look like as if you have one long ponytail.
7- Dry shampoo
Sometimes our hair needs a wash and we have last-minute invites, try some dry shampoo for a last-minute solution for hair that looks and smells fresh and clean. We recommend using the natural alternatives such as baby powder .
8- Avoid frizz
If you want to avoid frizzy hair don't rub your hair with a towel head washing, let it air dry or use a soft t-shirt, gently press rather than rub.
9- Bobby pins
The correct way to use a bobby pin is wavy side down, plain side up.
10- Short hair
Short hair is easily styled with a flat iron, use a texturing balm to add definition to your style.
11- Iron your braid
For instant waves iron your braid with a flat iron, take the braid out and style with your fingers.
12- Elegant Updo
Spray hairspray on your hands and scrunch them through your hair before putting your hair up for excellent staying power.
13- Styling with pins
You can make eye-catching designs with bobby pins, triangles and parallel lines, there are also pretty beaded and flowered designs, it's sometimes easier to make them part of your look than to hide them.