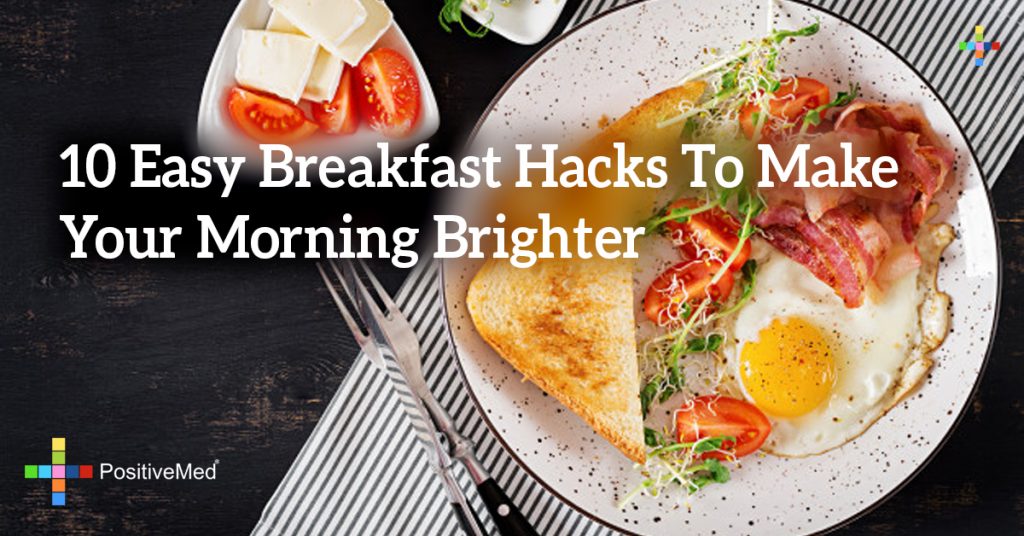 10 Easy Breakfast Hacks To Make Your Morning Brighter
1- Make hard boiled eggs in the oven while your bread gets ready.
2- You can prepare these egg muffins during a weekend, keep them in refrigerator and microwave one or two each morning.
3- Carving for something healthy this morning? dip apple ring in your pancake batter and enjoy.
4- Prepare all your favorite smoothies ingredients in a zip lock when you have time, freeze them and use for daily smoothie .
5- For this incredibly simple recipe, you only need 2 eggs, 2 tablespoon milk, and 2 tablespoons of shredded cheese. First coat a microwavable mug or dish with coconut oil or some other healthy cooking oil. Then add eggs and milks to the mug and stir them. Next add some salt and pepper and put it in the microwave for 45 seconds to 55 seconds, depending on the consistency that you like. Finally coat it with your favorite cheese and herbs. Bon appetite!
5- You have to be somewhere super early this morning or maybe you over sleep and late for work, There is no time to prepare breakfast, don't panic you need cheerio cereal bar with a honey glaze topped with rainbow sprinkles.
6- You are craving for bacon but as you may know bacon is not enough for breakfast, you can pour pancake batter over bacon for a complete meal.
7- Your oven is out of order! use your waffle iron to make cinnamon rolls .
8- This easy hacks simply change your breakfast time . Now you can sleep for more 5 minutes 🙂
Use your Keurig to make hot oatmeal.
9- If you love crunchy bacons simply use your microwave friendly bowl draped the bacons over the side of the bowl, make sure to leave gaps between them to avoid bacons to sticking together.