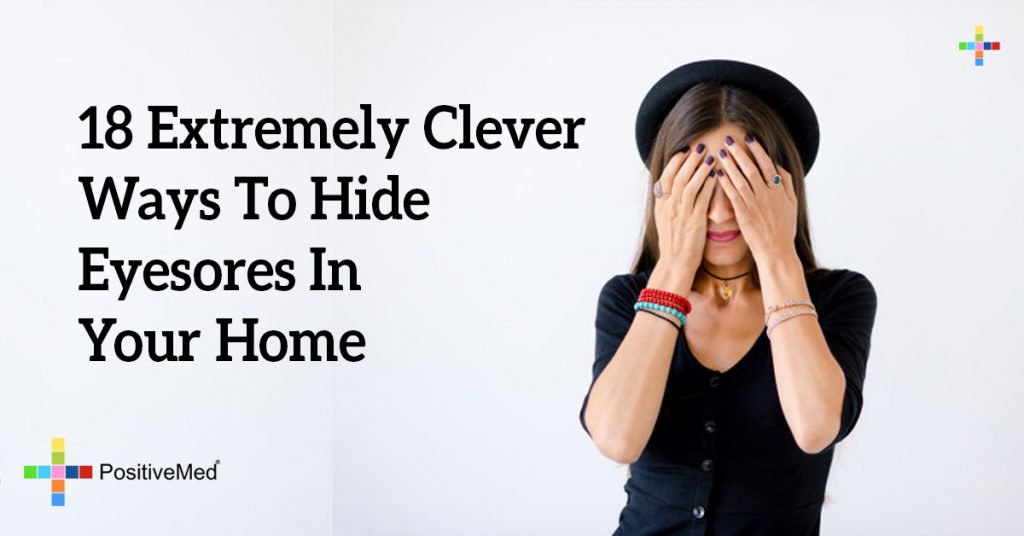 18 Extremely Clever Ways To Hide Eyesores In Your Home
Do You struggle everyday looking at an eyesore in your home and wondering how to cover it??? Well, worry no more!!! Below is a list of easy and clever ways to cover up that eyesore for good and relieve your eyes from this very painful sight:
1. Hide your laundry hampers in extra deep drawers
2. Cover your router in fancy storage boxes
3. Or by hollowing out an old book
4. Clever way to hide your paper towels.
5. Hide a thermostat or home alarm with a canvas.
6. Best place to put your printer.
7. Hang a black drop cloth behind your desk to hide a tangled mass of wires.
8. Pet feeding station.
9. Ceiling rope-hung rack.
10. Hide your recycling bin.
11. Update your garage door with a fresh coat of paint.
12. Clever charging station.
13. Upholster your box springs with fabric and staple gun.
14. Give you appliances a stainless steel makeover with stainless steel contact paper.
15. With the use of a stenciled pegboard cover up an ugly wall.
16. To cover a window AC unit, hang a cafe style curtain on a tension rod.
17. Also you can cover an AC unit with a chalkboard cover.
18. Turn wires into wall art with wire blooms clips