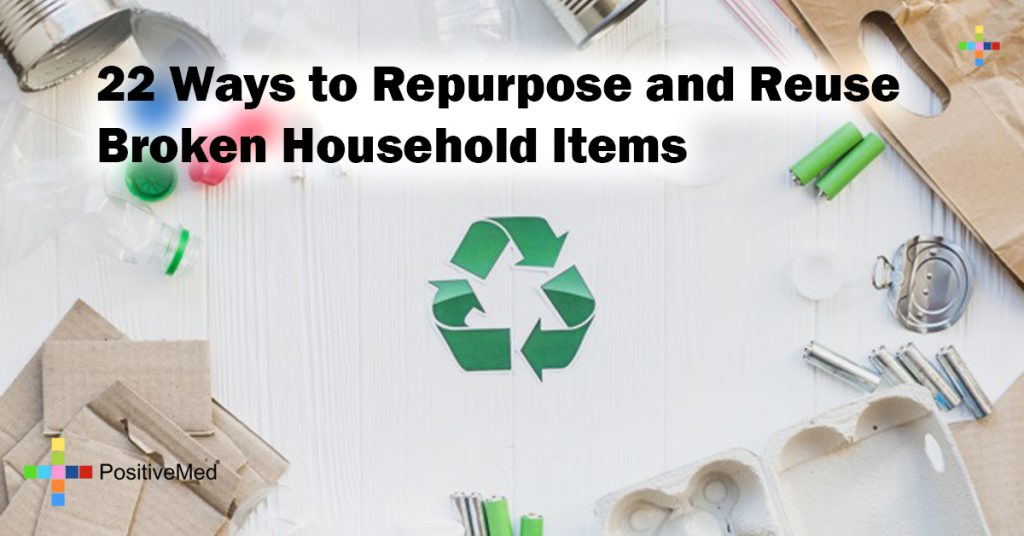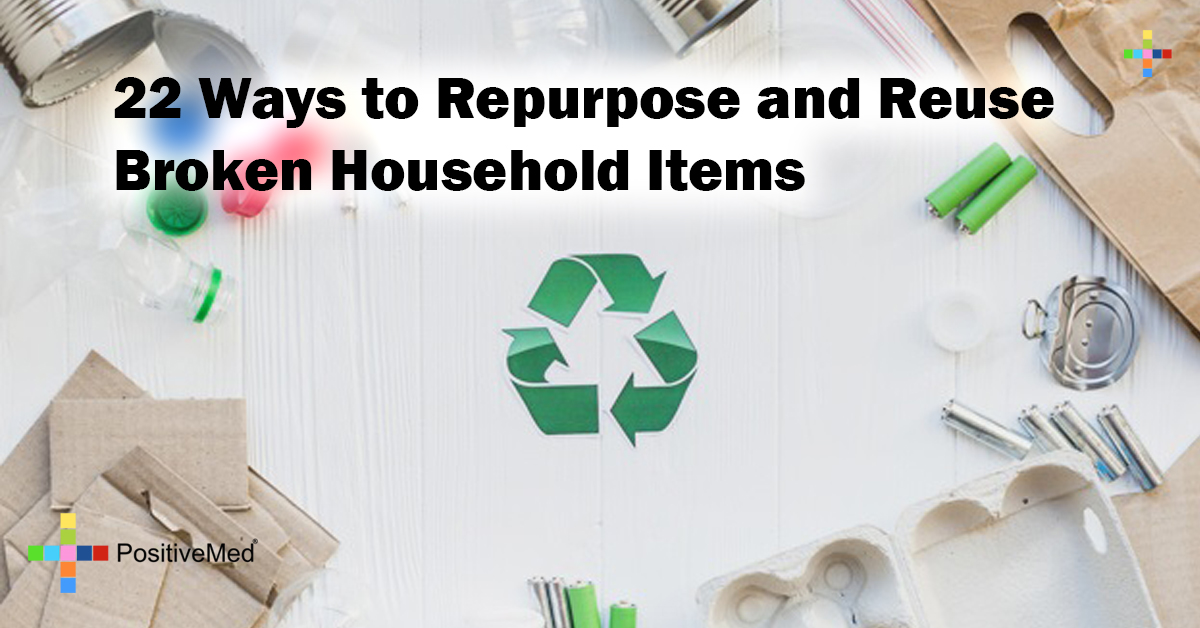 22 Ways to Repurpose and Reuse Broken Household Items
There are many different projects that you can do with those broken items you just don't know what to do with. Below is a list of 22 different projects that can rescue your household items from the trash.
1. Turn A Broken Picture Frame Into An Earring Holder
This is an amazing way to keep your earrings organized.

2. Turn Baby Lotion Bottles Into Cell Phone Charging Stations
Baby lotion bottles tend to end up in the trash when they are empty, did you know you can create a really handy cell phone charging station that keeps your cords from being on the floor!
3. Make Light Fixtures from Old Wire Baskets
Old wire baskets can be turned into really attractive light fixtures that the entire family will enjoy looking at.
4. Create New Summer Flip-Flops from Old Ones
With just a bit of fabric, you can make these adorable braided flip-flops that are perfect for summer.
5. Use Broken Pots As Garden Markers
Make gorgeous garden markers with your old terra cotta pots.
6. Make Tea Lights from Bottle Caps
Make these adorable tealight candles with your used bottle caps, this is the cleverest repurpose hack of the century!
7. Use Broken Plates for Ground Cover
For a colorful touch in your yard, try this beautiful broken plate ground cover.
8. Turn Broken Ceramics Into Designer Planters
You can use broken plates, saucers, teacups to create beautiful designer planters.
9. Make Lights from Broken Globes
Has your globe come apart? Don't glue it back together, instead use it to create these really unique lights instead.
10. Turn Broken Jewelry Into New Pieces
Take your broken jewelry pieces and put them together to create a stunning bangle and cuff bracelets.
11. Create Magnets from Broken Jewelry
Take old broken earrings, necklaces and bracelets or broaches and create beautiful magnets from them.
12. Turn Broken Chairs Into Lawn Swings
A Chair that has lost its legs is perfect for a brand new lawn swing.

13. Turn A Broken Bicycle Into a Pot and Pan Rack
Bicycle wheels are the perfect size for hanging pots and pans and because they are round, you can create a turntable type rack from them so your pots and pans will always be easy to access.
14. Turn A Broken Dresser Into Shelving
This is great if you have a dresser that you are turning into something else and you don't really need all of the drawers.
15. Turn A Broken Washing Machine Drum Into A Coffee Table
For the industrial look or you just want a coffee table that is fun and unique, take the drum out of your broken washing machine and make it into a table.
16. Turn A Broken Suitcase Into A Table
A broken suitcase (the heavy vintage ones) will make a great table.
17. Turn That Broken Bathtub Into A Couch
Turn a broken bathtub into a Couch, who knew you can make such a comfy and stylish couch out of a broken bathtub!
18. Turn A Broken Computer Monitor Into An Aquarium
Your old computer monitor can make a wonderful fish tank, and a reminder of the good old days!
19. Use Broken Stemware To Give Plants Elegance
A little candle light in your plants will create the perfect back yard ambiance.
20. Make A Kitchen Utensil Holder From A Broken Rake
A broken rake will organize your kitchen in no time.
21. Use Chipped Teacups As Curtain Tiebacks
The most elegant curtain tieback for your home.
22. Make Mirrors From Broken Rackets
Don't trash your tennis rackets when you can make these very stylish hanging mirrors.