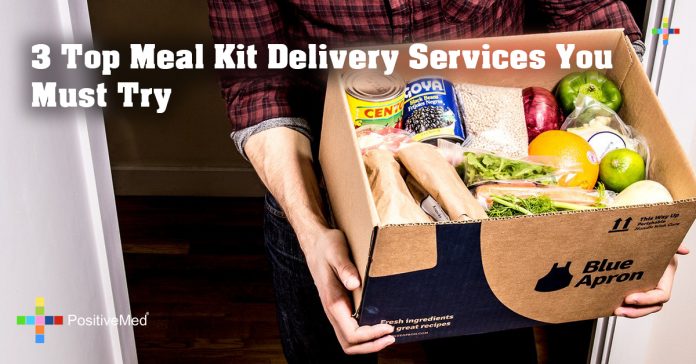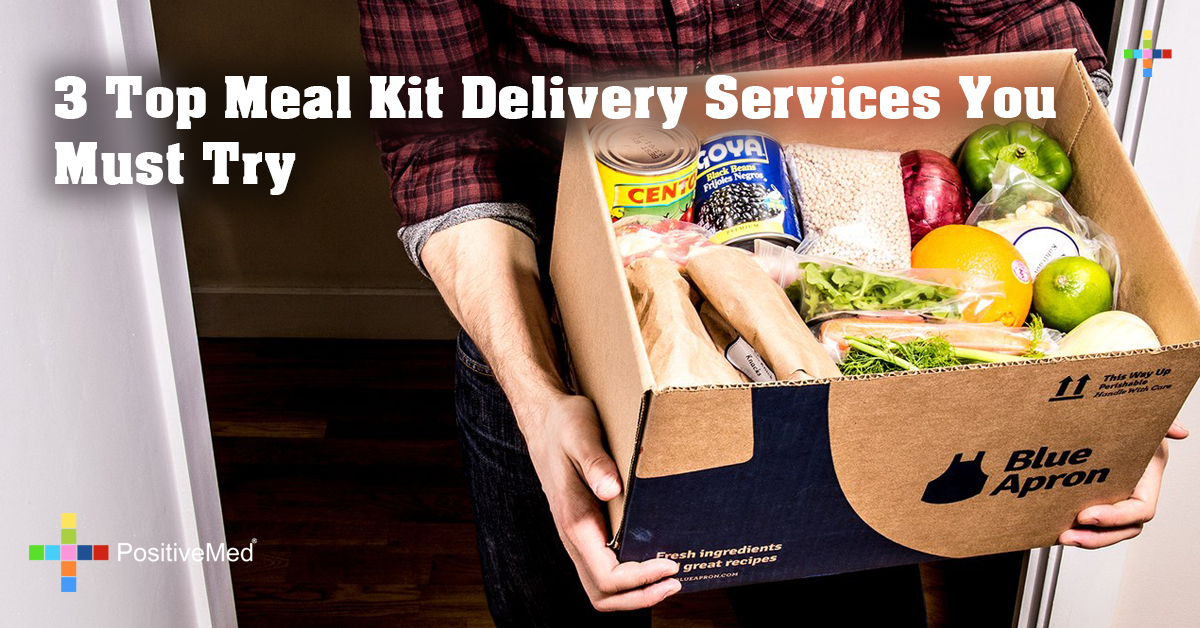 If you love putting together a good meal then you will agree that you need a blend of fresh ingredients coupled with recipes and creative cooking skills. Talking of fresh ingredients, why spend lots of time and cash in food stores and supermarket when you could simply order fresh ingredients online? Yes, that's right! As a matter of fact, buying ingredients online will end up saving you a lot in the long run given that you are bound to get the right ingredients for your meal whenever you want, to mean that you wouldn't have them spoiling just because you couldn't conjure up a meal on time. Now, there are many meal kit delivery services in the US around but which one is worth a try? Here we will tell you of ones that stand a cut above the rest.
Sun Basket 
Sun Basket is a meal kit delivery service that has its origin in California where it was founded by award-winning chef, Justine Kelly. It is no wonder many fans are loving the meals given that it is all being orchestrated by a pro chef! There is more to Sun Basket though but what are some unique features that stand out in this service when compared to other top competitors around?
Sun Basket Review
Pros:
Healthy Recipes
If you are so keen on eating healthy then this is the service for you. Sun Basket delivers food that is USDA – Certified Organic and has non-GMO produce. It gets even better! They deliver Paleo, Gluten-free options depending on your preferences.  They have even introduced a new meal known as "Lean & Clean" meal plan, tailored for those people who are so keen on watching their weight. Moreover, their packaging is also eco-friendly-the meals are placed delivery boxes and insulated with more than an inch of foam.
Fresh Ingredients
Sun Basket has strived to make sure we get our ingredients super-fast when they are still fresh. This is why they ensure your orders are only shipped if you are located near one of their stores so that your ingredients take the shortest time possible to get to you. The beauty though is that they ship to many states around the US except the AK, HI, KS, MN, MT, ND, NE & SD
Flexible Meals
One key thing to note is that the meals at Sun Basket are always changing thus you will not run out of options especially if you love experimenting around. The instructions for preparing your meal are also quite straightforward. You will get a recipe guide tagged along with every meal. What catches the eye is the fact that the recipes factor in the estimated time you will need to complete the meal, key nutrition facts, and the estimated calorie count.
Flexible Pricing
Sun Basket also has a flexible pricing plan that suits different types of customers. We are talking about a "Classic Plan" or a "Family Plan" package options you can go for. For the former, each serving goes for $11.49 while the latter goes for $9.99.
Cons:
It may be tough for one to recreate favorite meals not to mention you can't learn how to cook some meals by following steps over and over again.
Blue Apron
Blue Apron needs no introduction to many. It is a meal kit delivery service that promises a blend of original recipes and well-proportioned ingredients.  Blue Apron has amassed fans around and it's certainly no fluke.
Blue Apron Review
Pros:
Affordable Meal Plans
Blue Apron is known for weekly plan options that will cost you around $10 per meal. Well, Blue Apron has a plan to feed 2, 4 or 6 people depending on your preferences. So, if you order a meal for two people, you will get ingredients for 3 meals a week. If you do some math, given that a two-people plan goes for $59.94, it will translate to $9.99 per meal.  The family plan affords you two options: two meals a week or four meals a week.  The former goes for $69.92 a week, or $8.74 per meal while the four meal plan goes for $139.84 a week which is also $8.74 per meal.
Menus in Advance
Perhaps what's even cooler with Blue Apron is that you can get weekly menus in advance via the site. This way you can check and choose on whether to order for the week. This is quite good for those with food allergies and would want to look at the ingredients of the meals first before ordering.
Easy To Use & Flexible Recipes
The recipes that come along with the ingredients are well explained with relevant photos making meal preparation quite simple whilst giving you something new to learn. Blue Apron also promises to never send the same recipe again within a year.
Cons:
On the downside though, you might find some meals taking longer to prepare plus you will at times, need to sort ingredients on your own.
Plated
Plated is yet another awesome meal subscription service worth a try. Well, it's not the cheapest service around but it's certainly worth the money.
Plated Review
Pros:
Flexible Meal Plans
Perhaps the most attractive bit of Plated is the flexible meal plan options that are not found in many other competitors. There is a popular one for two dinners per week for $48. Primarily, Plated has tailored the plans for two people but you can choose to double it depending on the number of people you are cooking for. Plated also has over 14 dinner recipes to pick from which is perhaps the best you can get around.
Easy To Follow Recipes
Plated offers users some colorful recipes that are quite easy to follow even for the novice. Moreover, the cooking time is most of the times well estimated thus you will not find yourself cooking longer than expected.
Cons:
As stated earlier Plated is not the cheapest meal kit delivery service but certainly worth the money!
Well, there you have it. The best meal kit services you must try if you are in love with cooking. Just take your pick and see how things pan out for you.