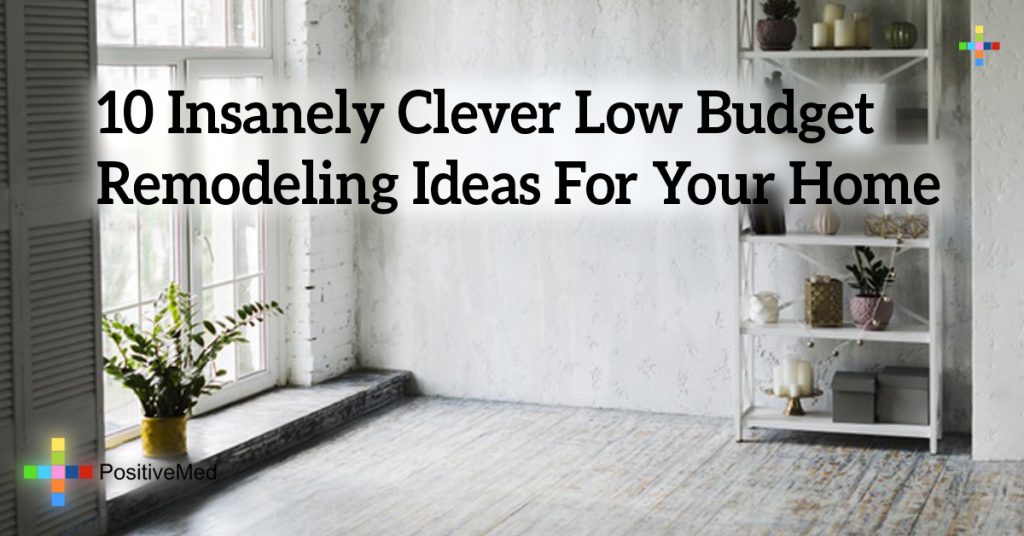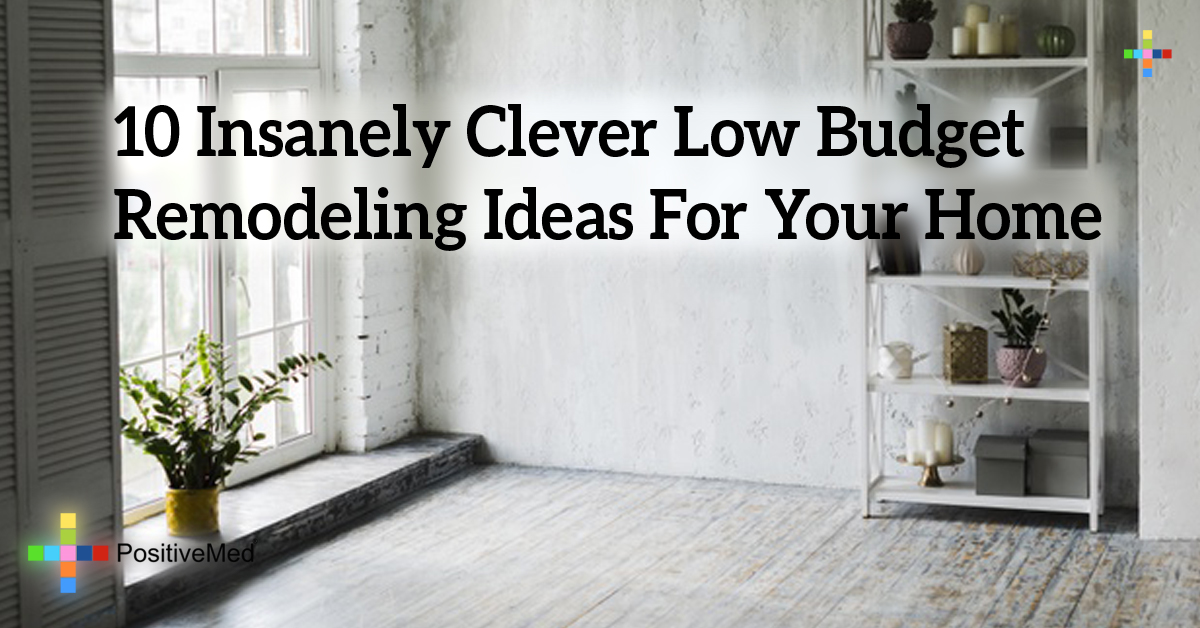 10 Insanely Clever Low Budget Remodeling Ideas For Your Home
Remodeling your home doesn't have to cost a lot of money. Here are a few ideas to give a fresh look to your home on a budget.
1. Stainless steel wallpaper is a way to get the shiny appliance look without spending a lot on new appliances. You can also use the wallpaper for a mirrored wall behind your sink or stove.
2. Change the switchplate covers to give a fun look to each room. Assign a different color based on each room and who is in the room the most.
3. Small accessories like doorknobs or cabinet knobs are easy to change, and they can make the entire room look completely different. When you change items like this, make sure you change the shape and color of those that are currently in the home.
4. Add lights to the room to make it brighter or to give a softer look. If the room already has lamps, then consider changing the shades or the base for a different color scheme.
5. Window coverings can make a huge difference to any room in the home. If you don't want blinds on the windows, then add sheer panels so that the sun gets through, or install drapes if you like a darker room.
6. One of the most inexpensive ways to remodel the home is to rearrange the furniture. Take everything out of a room, and arrange it in a way that is fun but functional.
7. A little paint will make a world of change in any room, especially the kitchen or bathroom. Find a color that is at the opposite end of the spectrum so that it either makes the room look larger or gives it a warmer feeling.
8. Art on the walls can give a fresh look, and you can usually get pieces at second hand stores or on clearance at retail stores.
9. It's the small things that can give a new look in each room. Replace rugs, change the shower curtain or add a few decorations like flowers in a vase.
10. Painting the ceiling is an option. Soft colors on the walls with bolder colors on the ceiling, like beige and purple, are quite common in homes where modern design is at the forefront.