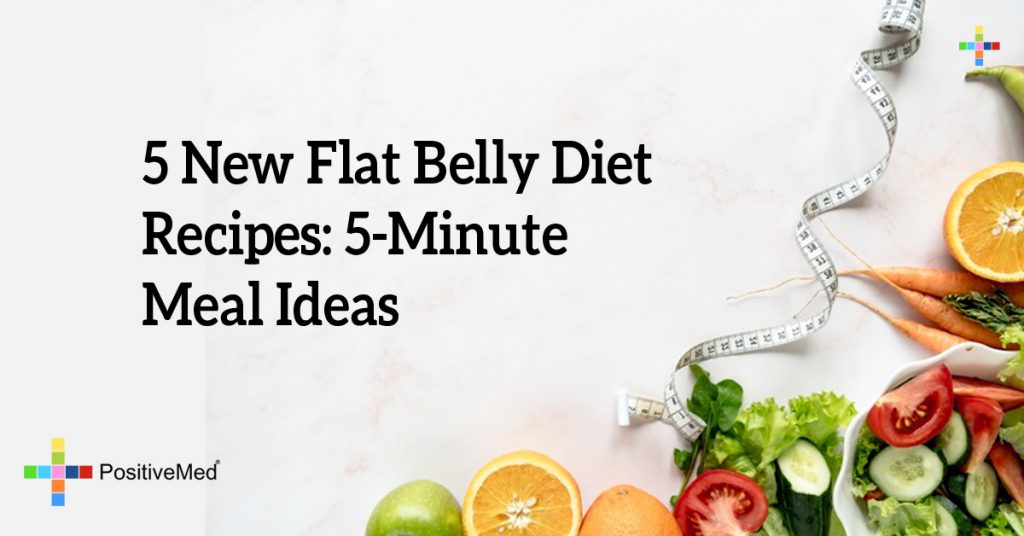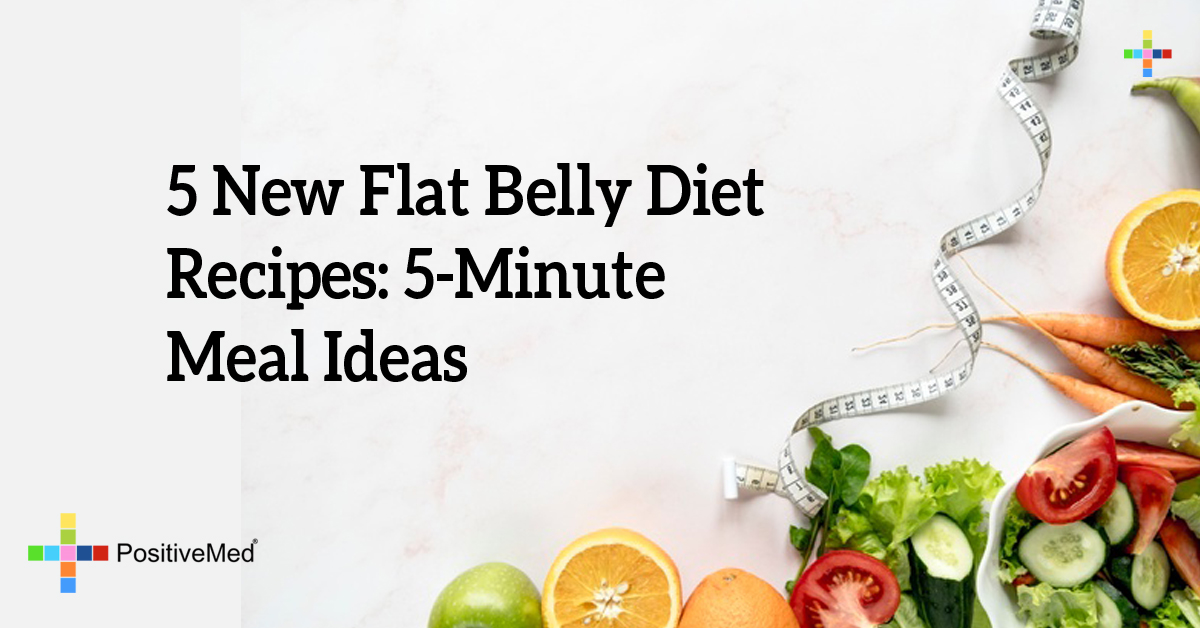 5 New Flat Belly Diet Recipes: 5-Minute Meal Ideas
Smoking hot flat abs will be the envy of all your family and friends. Attractive abs are a sign of beauty and good health. And with these mouth-watering, healthy and easy flat belly diet recipes you can get those dream abs.
Zesty Chicken Tortilla Soup
2 chicken breasts, bite size pieces
1 quart chicken stock
1 can tomatoes
1 onion
1 tblspn olive oil
3 cloves minced garlic
1 cup corn
1 can black olives
1 can beans
1 packet taco seasoning
Juice 1 lime
Avocado
Cilantro
Crushed tortilla chips
Salt and pepper
Sautée onions, chicken, garlic and olive oil for 5 minutes on medium heat. Add everything except for the avocado, cilantro and tortilla chips. Simmer for 10 minutes, add remaining ingredients.
Secret Chocolate Mousse
1/3 cup cocoa powder
3/4 cup sugar
1 tbspn vanilla
2 ripe avocados
Shaved dark chocolate
In a food processor, add avocados and purée until smooth. Add remaining ingredients and process until smooth. Top with chocolate.
Fresh and Fast Shrimp Stir-fry
1 lb medium peeled and deveined shrimp
1 small head of broccoli, chopped
8 oz carrots, chopped
8 oz sugar snap peas
1 small can water chestnuts
8 oz cooked rice noodles
1/4 cup hoisin
1 tblspn soy sauce
1 tblspn rice vinegar
1 tblspn peanut oil
1/4 water
In a wok, heat peanut oil on medium high heat, add vegetables and shrimp. Stir continuosly for 3 minutes. Add remaining ingredients and cook for an additional 3 min.
Hawaiian Turkey Burgers
4 turkey patties, seasoned
4 large romaine lettuce leaves
1/4 cup teriyaki sauce
4 fresh or canned pineapple rings
1 small onion sliced into rings
Thin burger buns toasted
Place patties and pineapple rings on hot grill. Flip patties and rings after 5 min. Remove after another 5 minutes. Spread teriyaki on buns. Add patties and top with remaining ingredients.
Spiced Apple Crisp
3 Granny Smith apples cored and sliced
1 tbspn lemon juice
1 tblspn pumpkin pie spice
1 1/2 cups brown sugar
1 tbspn vanilla
2 cups whole oats
2 tblspn flour
3/4 stick softened butter
1 tbspn cinnamon
1/2 tbspn salt
Preheat oven to 375 F. Mix apples, lemon juice, 3/4 cup brown sugar, pumpkin pie spice and vanilla. Divide amongst 4 ramekins. Mix the remaining ingredients and add to the tops of the apple mixture. Bake 20 minutes.