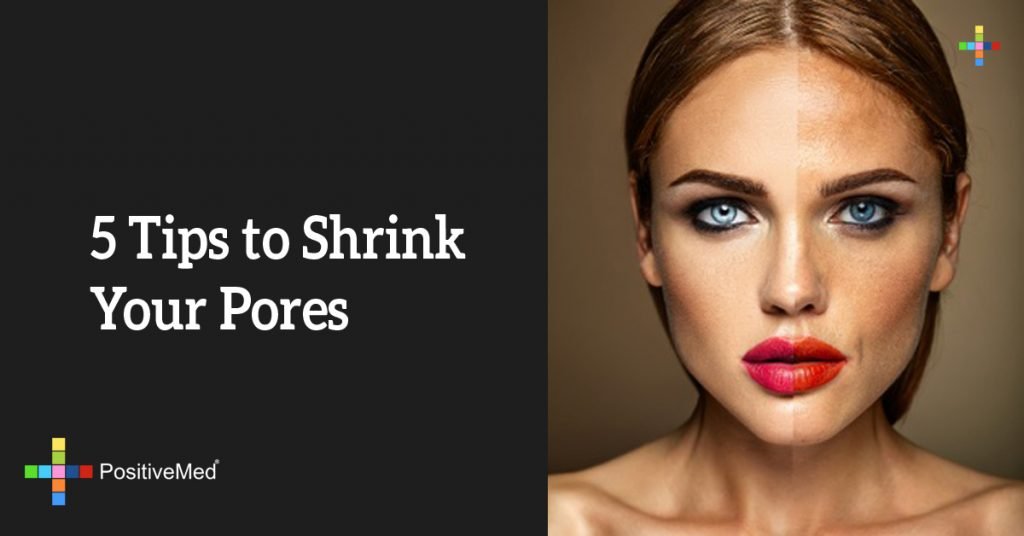 5 Tips to Shrink Your Pores
[nextpage title="…"]
Every Girl's Dream: Learn How to Get Smaller Pores!
As we age our bodies change, but the choices we make can affect how drastic these changes turn out to be. Some people go to extremes using surgery to combat the aging process, when the reality is that proper nutrition and exercise along with a good skincare regimen can keep you healthier and in a better position than those who go under the knife.
One of the main components that can make us look older is the size of our pores. Unfortunately, we can never fully shrink them to baby-smooth ever again, we can only make them smaller and less noticeable. As we get older they become enlarged due to lessening of skin elasticity. By learning how to properly care for our skin, we can at least prevent them from becoming larger than they've already become.
Before rushing down to the store or to the dermatologist's office to purchase cosmetics and cleansers that you don't know how your skin will respond to, try a few simple home tricks to decrease the appearance of those pores.
Wash your face every day with a gentle cleanser that won't irritate the skin and cool water, then use a toner. Toners can be useful, even if you have dry skin. A homemade toner that's extremely beneficial is two tablespoons apple cider vinegar and two tablespoons crushed mint leaves; combine them in a small glass container. Let it sit for one week, then strain out the mint and add one cup of filtered water. It may have a strong vinegar odor, so nighttime application is suggested.
[/nextpage] [nextpage title="…"]
Though they can call attention to pores, don't remove blackheads or whiteheads by picking at them as that can result in infection or scarring. Instead, turn on the tap to the highest temperature you can stand and dampen a washcloth in it. Dab the washcloth to the whitehead or blackhead, don't rub strongly or force it, be as gentle as you can. This should open the pore enough for the trapped gunk beneath the surface to escape. As soon as it does, rinse the face with cool or cold water to close the pore again.
It's very important to moisturize and doubly important to use one designed not to clog pores. Look for a non-oily, non-comedogenic moisturizer. Makeup can also cause large pores, so wash your face before bed and use a primer before applying foundation to help even out the skintone and prevent your makeup from seeping into your pores.
Try to wear sunscreen daily, at least try to find a foundation or primer that has SPF 15+ in it, and apply it at least thirty minutes before going outside, especially on your face, chest, and neck. If at all possible try to avoid the sun between the hours of ten AM and four PM when the sun's strength is at its highest, thus preventing ultraviolet ray damage.
Masques are a great way to jumpstart your new skincare routine. An easy basic and effective one involves one tomato and a food processor. Slice the tomato, deseed and juice it into a bowl or the food processor. Peel off the skin, then add the flesh to the juice and seeds. Throw away the skin, then mash or puree everything together. Wet your face with warm, NOT HOT, water and pat dry immediately, applying the tomato puree afterwards. Avoid the eyes and mouth, tomatoes are acidic and will irritate your eyes. Let the pulp sit for ten minutes, rinse with warm water to remove the tomato and follow with an application of cool water to close the pores. For oily skin, add a tablespoon of oatmeal to the tomato, this will soak up any excess oil and soften the skin. If you have dry skin add one tablespoon plain Greek yogurt which will add even more moisture to the treatment.
[/nextpage]