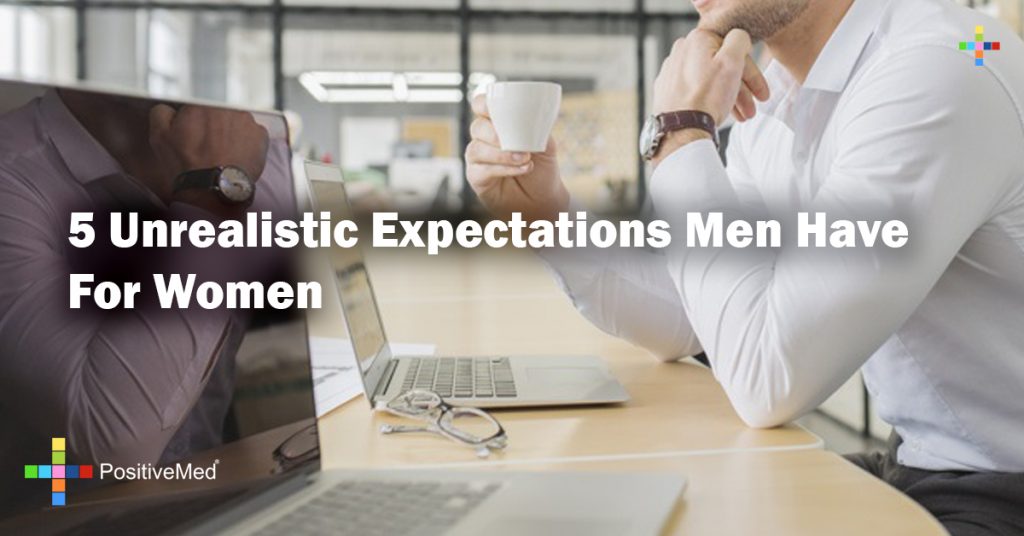 5 Unrealistic Expectations Men Have For Women
Men will usually not admit that they can be slightly crazy when it comes to women. Men and women often hide their feelings and will not admit the crazy things and expectations that go through their minds. Expectations from the opposite gender are usually high, it can be hard, if not impossible, to meet them. Men can expect their partner to be perfect, a superwoman who can handle business dealings, household chores, and culinary masterpieces with equal efficiency. This is what we call unrealistic expectations.
Here is a list of 5 unrealistic expectations men may have for women:
1. They want a woman to call them, but not too much
Men are often irritated by repeated calls from their partners, they do not like it. In reality most men expect a woman to call them and show love for them, but not too often. He may not want to be around her 24*7, but wants to know she is into him. If she doesn't call for a day or two this is also irritating and they fear she is no longer interested, when she calls too often they get annoyed. Calling once or twice is best to keep your man satisfied.
2. They want a woman to need them
Men don't like women who are completely dependent, but when they are not somewhat dependent they feel unsatisfied. They want women to take care of things they can easily take care of. There is no point in a man's life when he thinks he has no problem dating an independent woman. He may not want to pay your bills but call when you need a ride or something fixed.
3. Men love healthy curves
This is pretty obvious, most men like curves, but its impossible to know what kind of body each man prefers. Usually a balance between healthy and curvy which is hard to achieve. Men themselves are often confused about what they are looking for in a woman.
4. Men believe that women can tell what's wrong through telepathy
Often men do not complain for fear of being suddenly single, but this doesn't mean they don't feel angry or upset. They may expect women to use a sixth sense to judge when their mood is off and why, they expect problems solved without ever discussing it.
5. Men want to talk to women about everything
There are many things that interest men that sound like a foreign language to some women. Men want to talk about all the things that interest them from sports to closeness, but it seems not to be working. No matter how compatible a couple is, guys still need to talk to other guys, their friendships are important.
Keeping these thoughts in mind, there are also unrealistic expectations women hold. Keep your expectations realistic and lead a happier life.
Edited 9/24/14 SCD