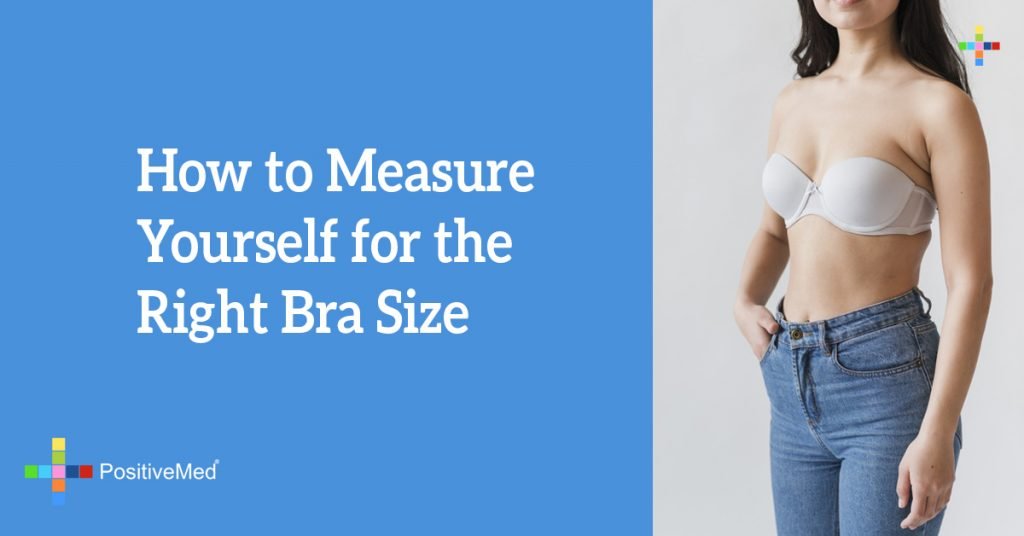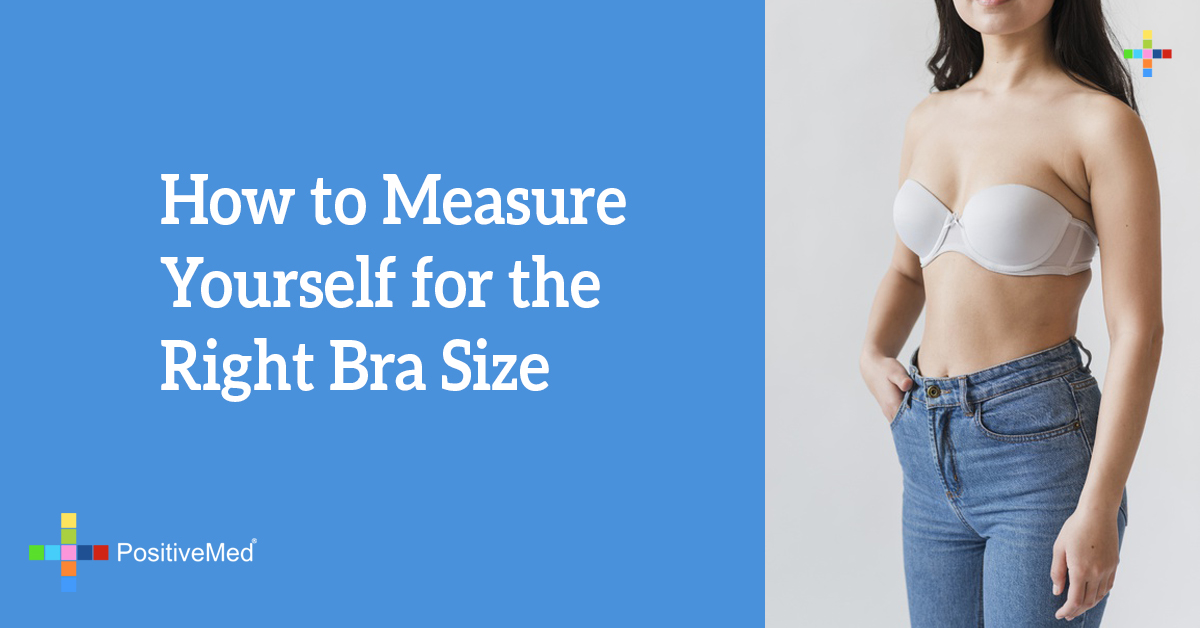 How to Measure Yourself for the Right Bra Size
Most people wear a bra too large in the back and too small in the cups. Although sizing can vary slightly between brands, all follow a basic measurement system that you can use to measure your bra size in the comfort of your own home.
Here's what to keep an eye out for as you're measuring yourself and trying on different sizes:
A snug band: The band is what should do the majority of the work supporting your breasts, not the straps. You should be able to put one or two fingers under the band, but no more.
Sufficient side coverage: You shouldn't have any tissue coming out from the sides of the cups, beneath your armpits. On an underwire bra, you can assess side coverage with the underwire: if the end of it is pointing toward the middle of your armpit, you're good to go.
A flat gore: The gore (the part of the bra band that's between the cups) should sit flat against your chest, without digging into your skin uncomfortably. If it doesn't, you're wearing the wrong bra.
A smooth curve: Avoid the dreaded "quad-boob" that results from the top of a too-small cup cutting into breast tissue above the bra. Instead, look for a fit that results in a clean silhouette with no stray tissue.
So what happens if you find a bra in your size, but it still fits wrong? You're probably not picking the right bra cut for your breast shape. Try these solutions to common shape issues:
Shallow breasts: If your breast tissue is evenly spread over a wider area, with less projection, you probably have a shallow shape. (Another tell-tale sign: having breast tissue near your collarbones despite being relatively small-busted.) Shallow breasts fit best in balconette or demi-cup bras, with a cup that's open on top and cut horizontally. Avoid plunge styles.
Pendulous or tuberous breasts: If the base of your breast is relatively narrow, but the actual tissue hangs down quite a bit, don't despair! Instead, look for bras that have underwires, well-separated cups and fuller breast coverage. Avoid demi cups and plunge bras.
Measure your band size. This is the easiest part of the process — your band size should be fairly stable and straightforward.
Run a tape measure all the way around your body just underneath your breasts and take a measurement in inches. Make sure the tape measure is horizontal and fairly snug. Your arms should be down. Write down this number.
If this measurement is an odd number, then you should try out bras in both the size below your measurement and the size above. For example, if you measured 31 inches (78.7cm), your band size could be 30 or 32.
If your measurement is already an even number, this is almost always your band size, but you may need a smaller or larger size depending on your body type.
Determine your cup size. Remember, your cup size isn't an absolute measure — it's in proportion to your band size.
Bend over so that your chest is parallel to the ground. This is so that you'll be measuring all of your breast tissue — not just what protrudes outward when you're standing up.
Measure around your torso, so that the tape is over the fullest part of your breasts. Don't pull the tape too tightly — it should be tight enough that it doesn't evenly move, but not so tight that's pressing into your breast tissue. Write down the number.
Make sure your tape measure is straight. That is, it shouldn't be a few inches down your back, or you'll end up with an uneven measurement. To combat this, try to measure yourself in front of a mirror, or ask your partner or close friend to help you.
Calculate your cup size. To do this, you'll subtract your band measurement from the cup measurement you just took. The difference between the two numbers determines your cup size:
Less than 1 inch = AA
1 inch = A
2 inches = B
3 inches = C
4 inches = D
5 inches = DD
6 inches = DDD (E in UK sizing)
7 inches = DDDD/F (F in UK sizing)
8 inches = G/H (FF in UK sizing)
9 inches = I/J (G in UK sizing)
10 inches = J (GG in UK sizing)
The majority of leading brands use UK cup sizing: AA, A, B, C, D, DD, E, F, FF, G, GG, H, HH, J, JJ, K, KK, L, LL. If shopping in the US, you might see cup sizes such as DDD or DDDD.
These are equivalent to E and F. If you're in any doubt, particularly with larger cup sizes, you can refer to an international bra sizing chart