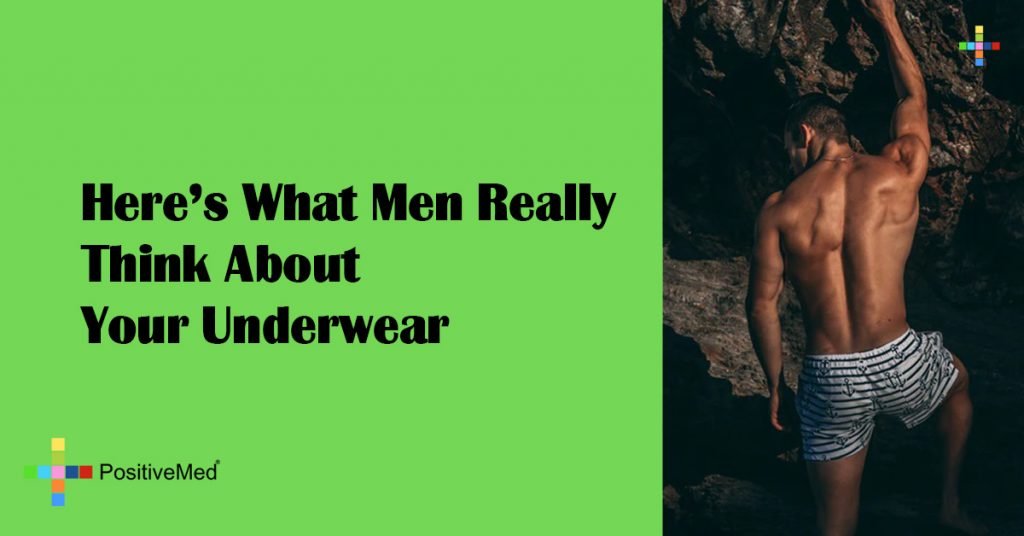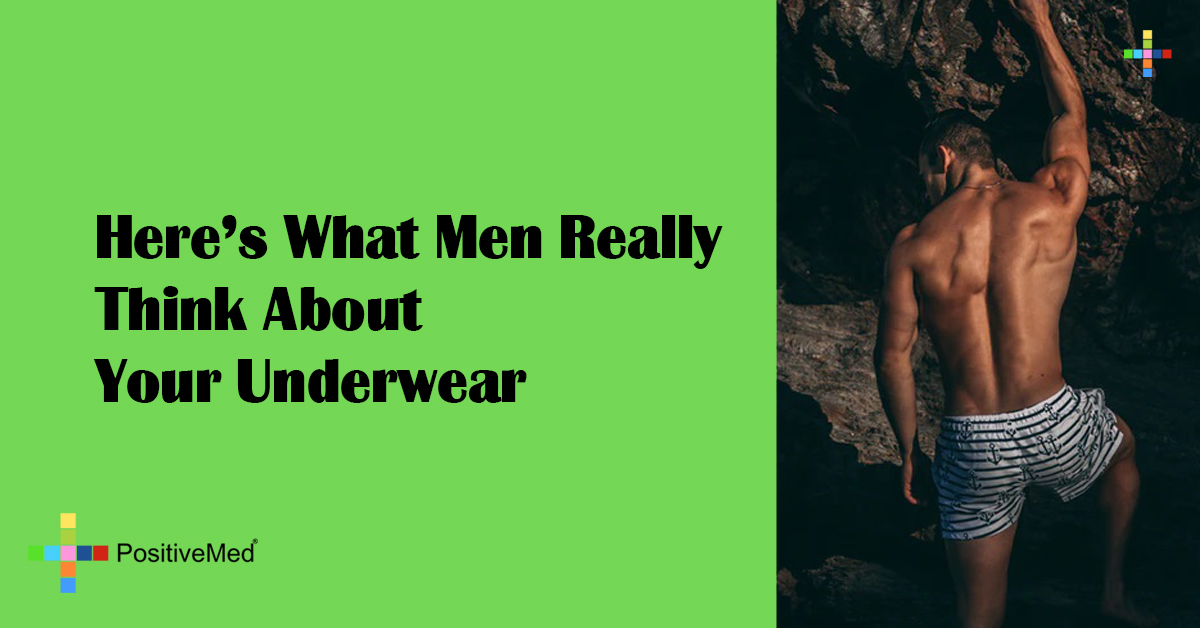 Here's What Men Really Think About Your Underwear
Panties are an ancient garment dating back to Ancient Egypt (Source). However, there are a mind-boggling number of styles available. Here are some pointers to help you determine which panty style to wear depending on what message you want to send to men.
1. Thongs

A simple thong sends the message that although you care about how you present yourself, you're not overly frilly or dramatic. This classic panty style is a good choice for almost e
veryone.
2. Boy shorts

Boy shorts, just like the name suggests, give off the vibe of a girl who's somewhat of a tomboy. Wearing boy shorts sends the message that you're down-to-earth and love to have fun.
3. High-waisted panties

Elegant high-waisted panties like those shown above will give off a "hot librarian" kind of vibe. However, those baggy, plain white, cotton high-waisted panties are called "granny panties" for a reason! Granny panties will tell a guy you're frumpy, old-fashioned, and prudish.
4. Lace

Wearing this feminine fabric gives off the impression that you love the pretty things in life! It also adds an extra touch of elegance to any piece of underwear.
5. Old, worn out underwear

Holes, tears or even stains are all huge no-no's. Worn-out underwear like this sends the message that you've given up on trying to be attractive, and who wants that?
RELATED ARTICLE: The Way You Carry Your Handbag Says A Lot About Your Personality
6. Cheekies

Cheekies show more of your butt-cheeks than regular panties, and are a great alternative to thongs or G-strings for women who find those panty styles too uncomfortable. Wearing cheekies sends the message that you're coy and flirtatious.
7. Crotchless panties

Crotchless panties are a daring choice, and may drive your partner absolutely wild. Wearing crotchless panties tells the world you're sensual, seductive, and bold.
8. Bikini cut panties

Bikini cut panties are a similar aesthetic to that of thongs, but a little more conservative. If you wear these, men will think you're a little more on the conservative side but still can be flirtatious when you want to be.
9. See-through panties

Panties made of mesh, lace, or another see-through material are simply tantalizing. Wearing these will tell men that you love to be ladylike and seductive at the same time, adding a little flair of mystery to your personal style.
10. G-string

G-strings are basically skimpier versions of thongs, so wearing one will tell men that you love to show off and receive attention. That's not necessarily a bad thing! 😉
11. Panties with bows

Panties with bows aren't hard to find, in fact they're on practically every other pair. A bow or two on your panties will send the vibe that you're a sweetheart, and maybe a little innocent as well.
12. Underwear with slogans

Wearing panties with funny slogans or catchphrases on them lends some personality to your look. However, it can also make men think that you're a bit teenagers at heart, which can be a turn-off, so use your own discretion!
RELATED ARTICLE: 7 Things Your Eye Color Reveals About Your Health
13. Underwear with cartoon characters

Any panties with cartoon characters will tell men that you're childish. Avoid these!
14. Ruffled panties

Ruffled panties are incredibly feminine, but on the other hand, they can also send out the vibe that you're a little high-maintenance and frilly.
15. No underwear

Not wearing any panties tells men that you're assertive and daring. This is the boldest underwear choice of all!
Just as women have opinions about men's underwear (Source), men have opinions about yours! By keeping in mind what message your panties send, you can refine your personal style and attract the kind of man you want.