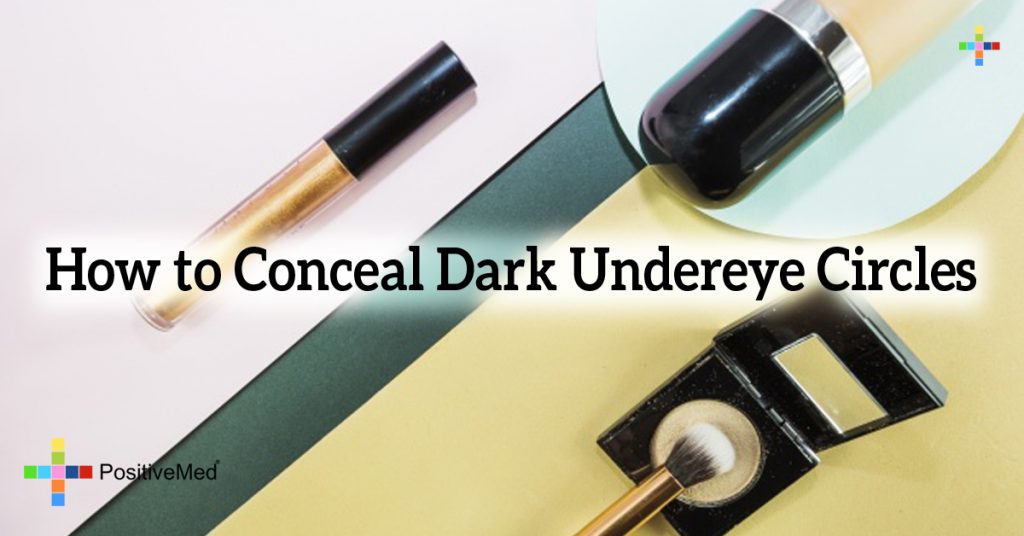 How to Conceal Dark Undereye Circles
By PositiveMed-Team
Edited By Stephanie Dawson
Often people think that dark circles are a result of changes of color in the skin, that is only true when it's genetic. Loss of volume in the area around the eyes leads to dark circles as does age.
Hiding dark under-eye circles can become harder as one gets older, but with the help of makeup tips one can conceal them.
• Turn your foundation into concealer
Foundation can be used as concealer for those who like to keep their regime limited to essentials. If you use a liquid foundation, squeeze a bit on your hand and let it oxidize. The pigment will become more concentrated as its exposed to air which makes it easy to use it as concealer. With a cream foundation the product should be built up lightly so that the concealing ability is increased.
• Apply concealer at the right place
Most women apply concealer under the entire eye trying to cover the dark under-eye circles, this is not correct. Apply concealer in a semi-circle from the interior of the eye down towards the cheek to actual dark circles only, either with your fingertip or with a brush. Blend the edges of the concealer around the rest of your eyes with your fingertip or a damp sponge. Your makeup should be finished with a spritz of water from an atomizer or a face tonic to avoid the application looking heavy.
• Use yellow base
Using a concealer that has more of a yellow base but the tone lighter than your skin color can be very effective. This will brighten the area and also cancel out the blue or purple hues.
• Use a pen brush
An easy way to conceal dark under eye circles is a highlighter pen. The pen brush should be applied in a light feathery stroke, be careful not to overdo it. For a flawless finish, pat and blend with your fingertips.
• Moisturizer
The skin around your eyes should be kept well moisturized. Whenever you feel dryness around the skin, apply a good under-eye moisturizer. Dry skin not only causes dark circles but may also make the dark circles look more prominent.
One can hide dark under-eye circles or get rid of them permanently. One can either opt for medical treatment or natural remedies.