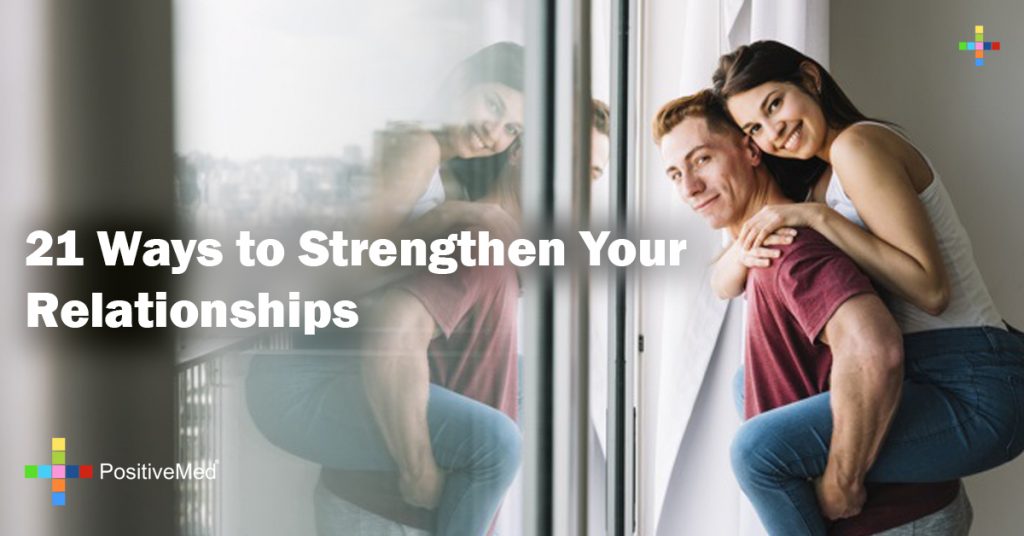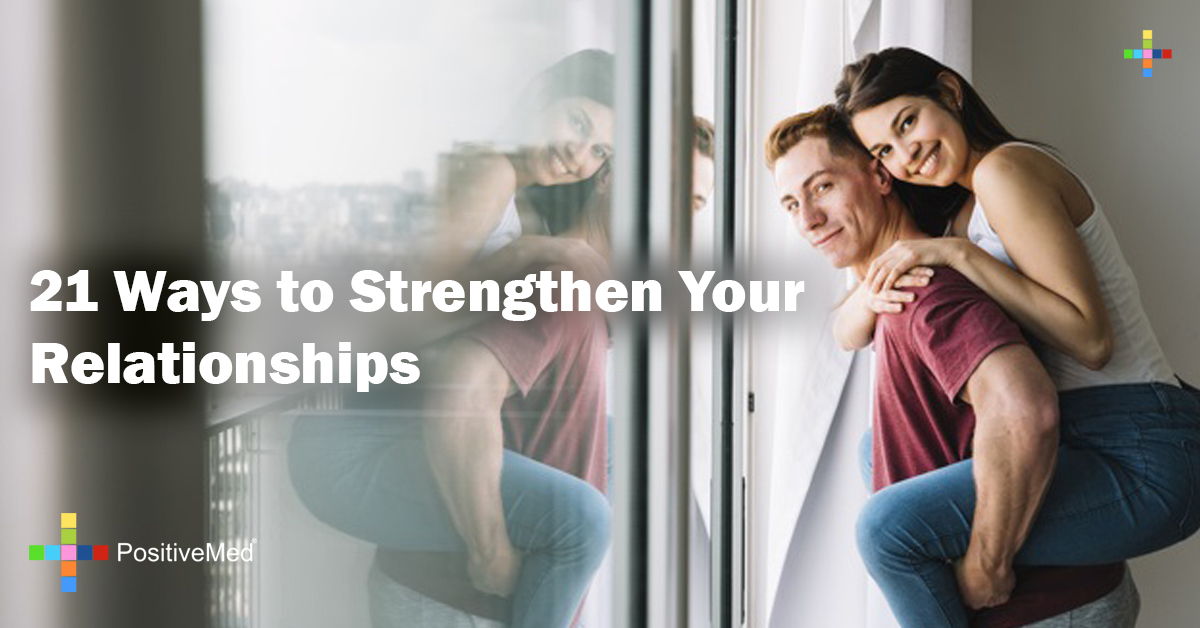 21 Ways to Strengthen Your Relationships
[nextpage title="…"]
• Treat your partner as you would your boss or a client. You are in front of a very special and important person, don't let routine take over.
• Think about your partner's needs and try to please them in a rational way. Ask yourself, Do I know my partner interests, dreams and desires? If not, find out.
• Be spontaneous, try to surprise your partner with details, gifts, favors, a poem, a song, anything that comes truly from the heart and not just a cliché movie scene.
• Pay attention to your look. Dress and smell nice, have good hygiene. Be in shape as well, take care of yourself.
• Express your ideas carefully. Think before speaking, have respect and learn to be a good listener and talker.
• Spend time alone with your partner. If you are used to being around other people, or always being in crowded places with your partner working on a one-to-one relationship will deepen the relationship.
• Compliment your partner, truly, from your heart, looks, attitude, or skills.
• Hug and kiss your partner every time you can, and every time you like it. Don't feel pressure to do this, follow your instincts and be romantic whenever you feel like it.
• Learn to be a good communicator. Learn to listen, and to have a right to speak as well. Pay attention, don't try to be a mind reader or to finish sentences.
• Be polite. Be comfortable with yourself and be polite to others.
[/nextpage] [nextpage title="…"]
• Always be thankful. When your partner does something for you express your gratitude by saying it and by acting it.
• Be truly interested in your partner's life. Try to be interested in the routine, hopes, worries, and dreams, become an active support for that special person.
• Don't forget to tell your partner how much you love them. Don't feel corny, just express what you feel. Don't expect reciprocity, act with your conscience.
• Make plans together. Plan in short and long term, its important to have shared projects that you can work on. Each can have different plans, however you´ll need shared plans with your partner.
• Don't be afraid of having different opinions. This is very important. If someone always agrees with you it might be a sign of over-pleasing or lack of criteria. Express what you think in a polite and rational way.
• Forget duties, "you must do…" "you must have" "you must act" are statements that can be interpreted as violent since it's a violation of will. Let the person act as they want, if you think they should do or say or act in a particular way, just ask or suggest it in a polite way. Be assertive: express what you feel or think in a polite way and everything will be fine.
• Respect your partner's space. Everyone needs to be alone from time to time, there are days when you want to resolve issues or you want to deal with your hobbies, this is okay, not all your spare time needs to be spent together, keep a balance.
• Be creative and sincere in your love- life. Try to be more aware of the $e*u@l dynamics: am I being selfish with my partner? Do we need to light the fire again? Always try to improve the $e*u@l experience, don't be afraid to experience new things. Communication is essential, knowledge of turn-ons and turn-offs is essential.
• Don't be afraid. If you are afraid of commitment, being hurt, or any fear that doesn't let you to be fully in a relationship, don't be afraid of exploring the roots of these fears, and look for help and support if you find them unbearable.
• Manage stress. Stress is a chronic disease that affects a couple and individuals. Try to be more relaxed without being indifferent. Fun and relaxing activities as a couple and individually are natural endorphins, live life to the fullest.
[/nextpage]