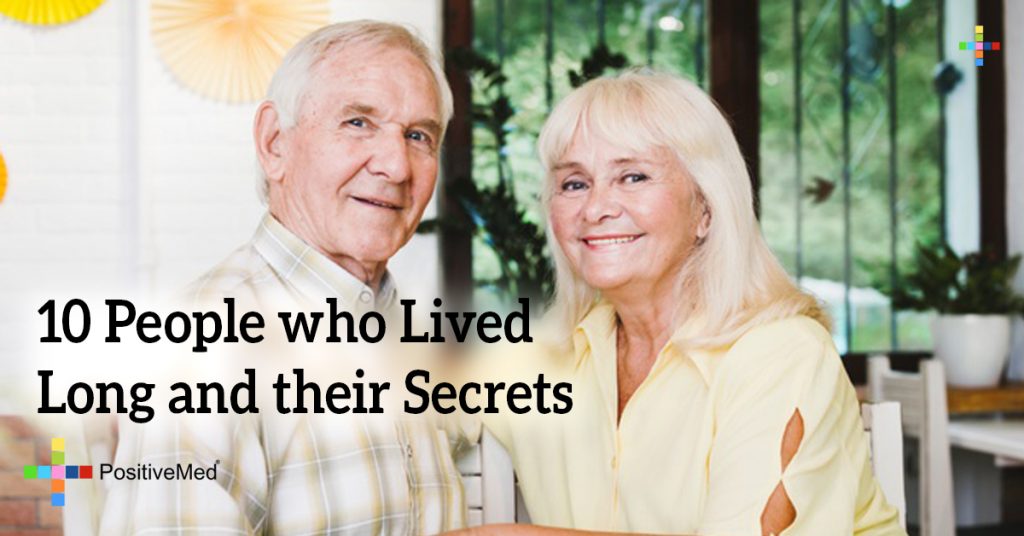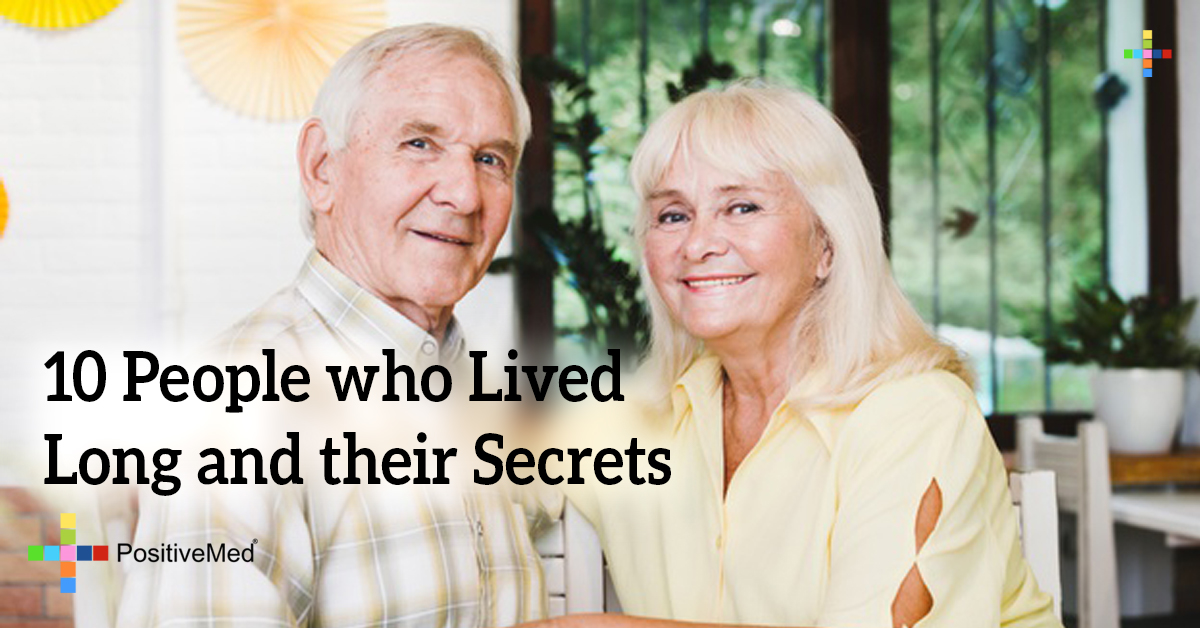 10 People who Lived Long and their Secrets
By PositiveMed-Team
Edited By: Stephanie Dawson
• Jeanne Louise Calment (21 February 1875 – 04 August 1997)
Calment's remarkable health indicated that her life would be long. She started fencing at the age of 85 in 1960 and continued to ride her bicycle until her 100th birthday. The secret of Calment's remarkable health was olive oil. Calment poured olive oil on her food and rubbed it on her skin. According to her this was the secret to her longevity and relatively young appearance.
• Sarah Knauss (24 September 1880 – 30 December 1999)
Knauss was a homemaker and insurance office manager, she was never shy of revealing her formula for longevity, "Keep busy, work hard and don't worry about how old you are." At 115 years of age she was asked if she enjoyed her long life, she stated that she enjoyed it because she had her health and could still do many things by herself.
• Lucy Hannah (16 July 1975 – 21 March 1993)
Hannah was the 3rd oldest person ever and also the oldest living American at the time of her death. The secret of her long life was a healthy diet that she followed daily and her hard work towards maintaining her physical fitness.
• Marie-Louise Meilleur (29 August 1880 – 16 April 1998)
Marie-Louise Meilleur is the longest lived person from Canada. She passed away at the age of 117 and left behind a legacy of 85 grandchildren, 80 great-grandchildren, and 57 great-great-grandchildren. Meilleur was fond of hard work and she never drank alcohol or ate meat. She attributed her longevity to salt.
• Maria Esther De Capovilla (14 September 1889 – 27 August 2006)
Until 100 years of age Capovilla was in good health, after that she became bedridden and weakened due to a stomach ailment so that her last rites were administered by a priest. She recovered and lived another 16 years. She ate three meals a day and never smoked or drank hard liquor, only a small cup of wine with lunch.
• Tane Ikai (18 January 1879 – 12 July 1995)
Ikai was the oldest person from Japan and Asia. The secret to Ikai's longevity was a healthy lifestyle of diet, moderate exercise, and effective stress management. For example, Ikai followed a strict diet of 3 meals of rice gruels a day.
• Elizabeth Bolden (15 August 1890 – 11 December 2006)
When Bolden was asked about the secret of her longevity, all she said was "I don't know". However, her family members said that she remained very active throughout her life except the last few years and this helped her live longer.
• Besse Cooper (26 August 1896 – 04 December 2012)
When Cooper was asked for the secret to living a long life she said "I mind my own business and I don't eat junk food." She was particular about this and avoided junk food in any form.
• Jiroemon Kimura (19 April 1897 – 12 June 2013)
According to Kimura eating food in small portions was key to a long and healthy life. His health was in good shape throughout his life, he died of natural causes in the hospital in Kyotango, his hometown.
• Maggie Barnes (06 March 1882 – 19 January 1998)
Barnes attributed her longevity to good diet and exercise. Some experts say that excellent medical care also helped her live longer.