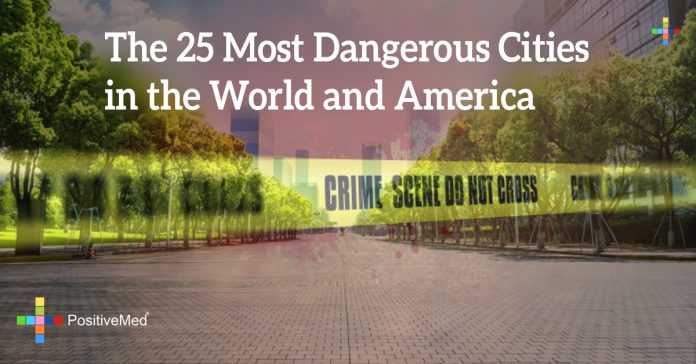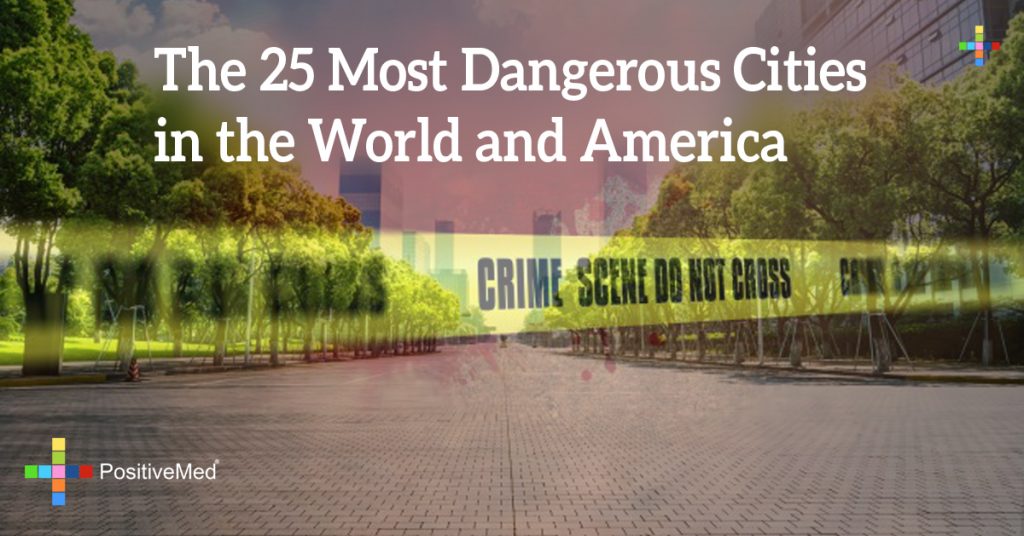 The 25 Most Dangerous Cities in the World
By PositiveMed-Team
Edited By: Stephanie Dawson
1. Ciudad Juarez, Mexico
This city claims to have one of the highest murder rates in the world. Many high-ranking members of the police force have been assassinated and the military is almost non-existent.
2. Mogadishu, Somalia
Situated in a part of the world where there is no law, Mogadishu is known as a failed city. The central government has no control over most of the country's territories.
3. Grozny, Chechnya
Residents of Grozny, also known as the most destroyed city on Earth, have either fled or continue to be in constant threat from the mafia and local gangs.
4. Kinshasa, the Democratic Republic of the Congo
Even though this is the largest city of the Democratic Republic of the Congo, it has severe internal problems like gang violence, property damage, rape, and disease.
5. Guatemala City, Guatemala
Due to the lack of adequate political and legal institutions drug violence thrives in Guatemala. The city is known to be amongst the most volatile region in the Western hemisphere.
6. Caracas, Venezuela
The murder rate is so high in this city that at the end of 2008 Caracas was better known as the murder capital of the world.
7. Detroit, Michigan, United States
With a record of 386 murders for 606,585 inhabitants in one year, Detroit is certainly one of the most dangerous cities not only in the United States but in the world.
8. Baghdad, Iraq
Blood is not a new thing for this war-torn capital. Life has lost value here long ago and there is no count of how any murders, kidnappings, and rapes take place in Baghdad.
9. Karachi, Pakistan
Political and ethnic tension has been an integral part of this city which is also one of the biggest metropolitan areas of the world. Human trafficking and the smuggling of sex workers are very common.
10. The Federal District in Francisco, Morazan
There is one police officer per 1,752 inhabitants and violence is completely out of control.
11. Acapulco, Mexico
This place used to be a popular tourist destination, but the increasing violence between drug lords and criminals has this city one of the most dangerous cities in the world.
12. Honduras' San Pedro Sula
A high murder rate in this city has made it one of the most dangerous cities in the world.
13. Muzaffarabad, Pakistan
This beautiful region is constantly under threat of violence. Political differences and instability often lead to violence in this region.
14. Port Moresby, Papua New Guinea
Violent crimes like rape and armed robbery are highly prevalent in this part of the world. In a survey of world cities conducted by the Intelligence Unit of The Economist, this rated one of the world's "least livable cities."
15. Bogota, Colombia
Kidnap culture is dominant in Bogota which has one of the highest crime rates in the world.
16. Salvador, Brazil
Even though Salvador city in Brazil is famous for its outdoor parties the shockingly high rate of crime and violence makes this city one of the most dangerous cities in the world.
17. Port-au-Prince, Haiti
This has been a favorite place for underworld criminals to take shelter. Moreover, severe fallout from an earthquake in 2010, widespread disease, and non-existent police force has made the city appear in this list.
18. Norilsk, Russia
Due to lack of regulation, pollution is at a peak in this city which has brought the life expectancy as low as 40 years. The average temperature here is -10 Celsius and no living tree can be found with 30 miles of the city.
19. Santo Domingo, Dominican Republic
A sharp increase in crime in this city including muggings and carjacking has forced everyone to be cautious.
20. Rio De Janeiro, Brazil
The high level of corruption in this city has overshadowed its beauty. Much of the city is covered in drug-infested favelas and the underpaid police are known to be corrupt.
21. Fortaleza, Brazil
The residents of this city are driven away due to the high level of violence and murder.
22. Vitoria, Brazil
Vitoria is placed on this list due to its high crime and murder rates. It is considered to be one of the most unsafe cities in Brazil.
23. Cuernavaca, Mexico
Cuernavaca has a high murder-per-capita ratio. Once flooded with tourists, this city may not receive many tourists in the future.
24. Guayana, Venezuela
The crime rate is so high in this city that the Venezuela Observatory began the campaign to teach the value of life to the people of this city. This might help to reduce violence and homicide.
25. Sao Luis, Brazil
Sao Luis is not only known for its seaports and the beautiful surrounding sea, but high levels of homicide, violence, and gang warfare.
What are America's most dangerous cities? This infographic shows the most dangerous cities in The United States based on different crimes, such as murder, robbery and assault, and rape. Interestingly, Miami, where PositiveMed is located, is on the list of top most dangerous cities! What surprised me is that some famous cities for crime, such as Newark, NJ, and Trenton, NJ are not on the list. I used to go to school in Newark, NJ and it's not a safe city at all!
[Last Updated on March 4th, 2014]