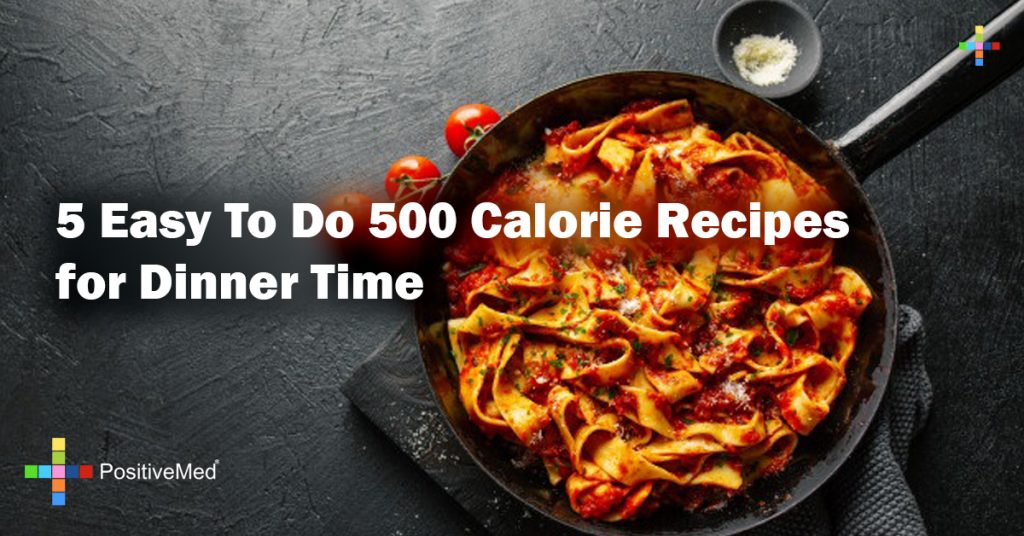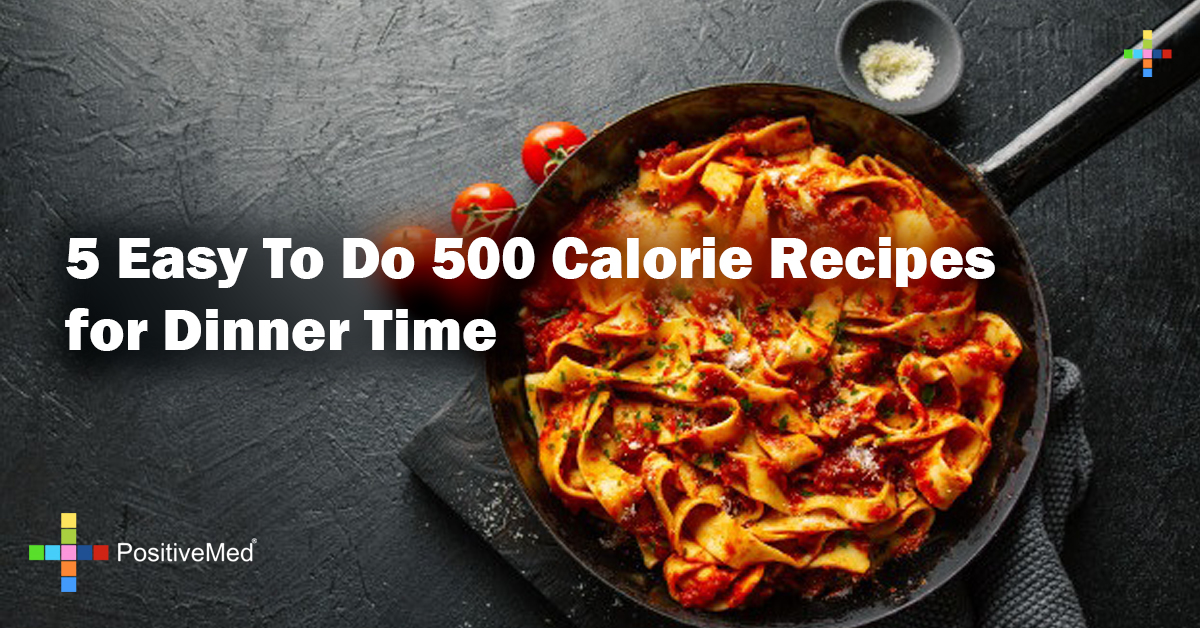 So, you've been putting a little bit extra effort at the gym, but still haven't seen the results you want, this is because you have to watch what you eat, especially at night. Here are a couple of easy-to-do 500-calore recipes for dinnertime that won't leave you hungry and taste delicious!
Bean Margherita Penne:
Ingredients:
3/4 cup whole wheat penne
1/4 cup canned white beans, rinsed and drained
1 1/2 cups cherry tomatoes, halved
1 tablespoon olive oil
1/2 cup fresh basil, chopped
1 garlic clove, minced
2 tablespoons grated Parmesan cheese
Make it:
Cook noodles as directed, drain, return to pot. Toss with next 5 ingredients, warm for 5 minutes. Top with Parmesan, enjoy!
Whole Wheat Penne with Ricotta and Veggies

Ingredients
• 1 cups dry whole wheat pasta
• 3 tbsp. extra-virgin olive oil
• 1 pint cherry tomatoes, halved
• 1/2 cup frozen green peas
• 1 onion, chopped
• 3 cloves garlic, sliced
• Salt and pepper to taste
• 1 bunch asparagus, trimmed and cut diagonally into 1-inch pieces
• 1/2 cup part-skim ricotta cheese
Make it:
Heat oil in a large nonstick skillet over medium heat and add onion and garlic and cook, stirring, until soft and beginning to brown, then add asparagus and peas, cook, stirring frequently for about 5 minutes. Increase heat to medium-high; cook, stirring once halfway through, about 4 minutes then add it to cooked pasta and top it with a dollop of ricotta and a drizzle of olive oil.
Florentine Chicken & Goat Cheese Flatbread

Ingredients
• 3 cups baby spinach
• 2 teaspoons olive oil
• 1 garlic glove, minced
• 1 whole-grain flatbread
• 4 ounces rotisserie chicken, chopped (no skin)
• 1 ounce goat cheese, crumbled
Make it:
Sauté spinach, oil, and garlic until spinach wilts. Bake flatbread at 350 degrees F. for 7 minutes. Top with spinach mixture, chicken, and cheese. Bake for 12 minutes more.
Shrimp Fried Brown Rice

Ingredients
• 1 cup cooked brown rice
• 1 tablespoon sesame oil
• 1 tablespoon low-sodium soy sauce
• 1 garlic clove, minced
• 1 tablespoon grated ginger
• 3 ounces precooked shrimp
• 2 cups bok choy
Make it:
Sauté first 5 ingredients for 3 minutes. Add shrimp and bok choy and cook for 5 minutes more.
Ricotta-&-Spinach-Stuffed Portobello Mushrooms
Ingredients
• 2 large Portobello mushroom caps
• Salt and pepper to taste
• 1/2 cup part-skim ricotta cheese
• 1 cup chopped fresh spinach
• 1/4 cup shredded Parmesan cheese
• 1/2 cup prepared marinara sauce
Make it:
Preheat oven to 450 degrees. Place mushroom caps, gill side up, on a baking sheet. Sprinkle with salt and pepper, roast until tender. Mix ricotta, spinach, 1/8 cup Parmesan and pepper in a bowl. When the mushrooms are tender, spread 1 tbsp. marinara into each cap and fill each cap with the ricotta filling and sprinkle with the remaining 1/8 cup Parmesan.