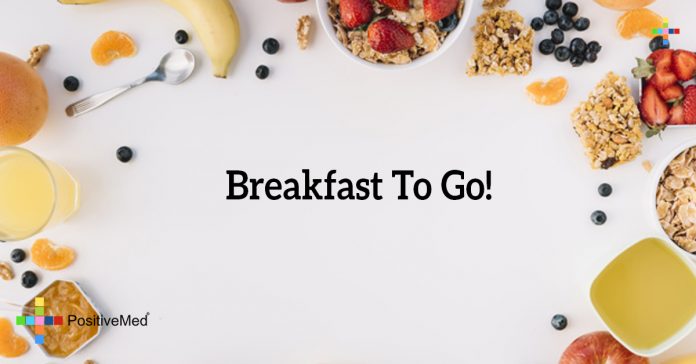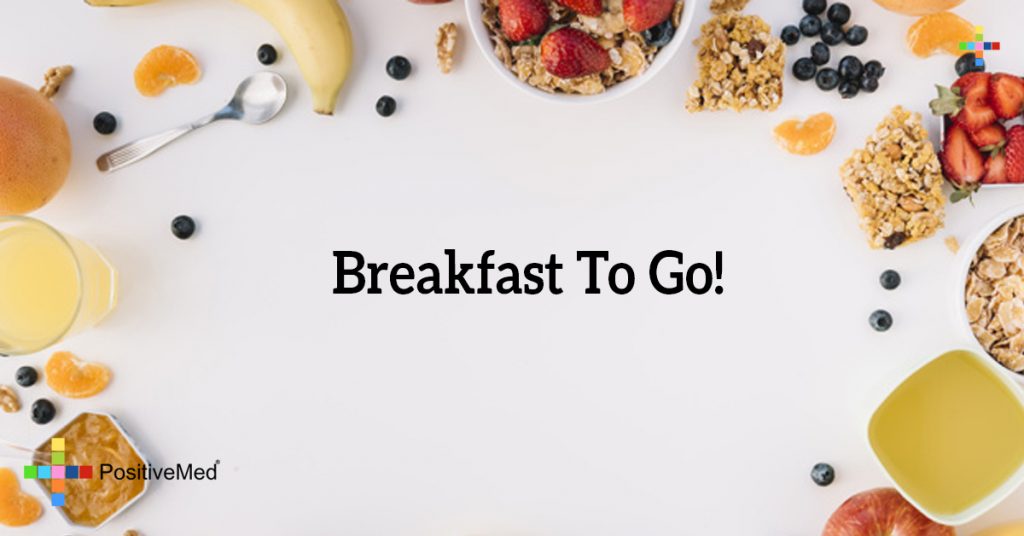 [Last Updated: February 6th 2014]

This is the perfect solution for all the busy people that have no time to sit down for a proper breakfast in the morning, now you have a fantastic source of fiber, protein, carbohydrates, and full of vitamins, not to mention these are amazingly delicious! All you need is a blender and a few easy-to-find ingredients.
Ingredients:

1 banana (great source of potassium)
1 small apple with skin (great source of fiber and many important vitamins)
Handful of sliced almonds (great source of healthy fat and protein and vitamin E to keep your bones strong and provide cancer-fighting anti-oxidants)
1 cup of almond milk
1 cup of water
Cinnamon powder (lower blood sugar and cholesterol)
2 tablespoons of dried coconut
1/2 cup blueberries, if you want an additional antioxidant boost!
Mix all together, and start your day with your best energy and mood!
Apple Sandwiches with Almond Butter and Granola

For this recipe you only need apples, almond butter and granola. I love it when the recipes contain just a few ingredients. So simple and delicious. You just need to cut apples, spread the almond butter on your apple cuts and add granola between the layers. Voila! Now you have the most delicious sandwich for breakfast!
Peanut Butter, Strawberry, and Banana Quesedillas

For this recipe you only need peanut butter, tortillas, strawberries, banana and cinnamon. You can also serve it as a dessert. For full recipe click here.
Eggs in a Jar
This recipe takes more time than the other recipes, but it's good for those who follow PALEO diet. It's not a vegetarian dish, but you can easily modify it to be vegetarian. For this dish you need eggs, button mushrooms, bacon, onions, chives, almond flour, chicken stock, lemon juice and Paleo cooking fat. You can find the full recipe here.
Avocados on Toast with Ricotta
This recipe is one of the simplest ones. You only need a good multi grain bread, ricotta cheese and avocado! I guess we all know how to make it!
Smoked Salmon Crispbread
This is a classic Norwegian dish! You can find the crisp breads in your local supermarket or if you have IKEA in your area, they also sell this crisp breads in their food section. For cheese part, my favorite is goat cheese, but you can use any soft cheese for that purpose. It's better to use smoked salmon on top. It just takes couple of minutes to make this dish, but you can easily impress your guests if you serve it as an appetizer in your parties.