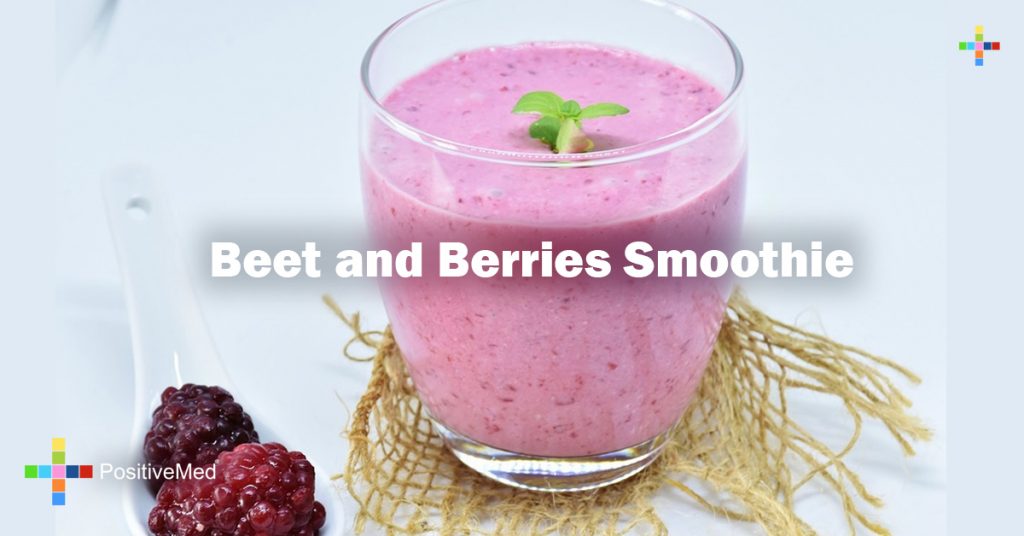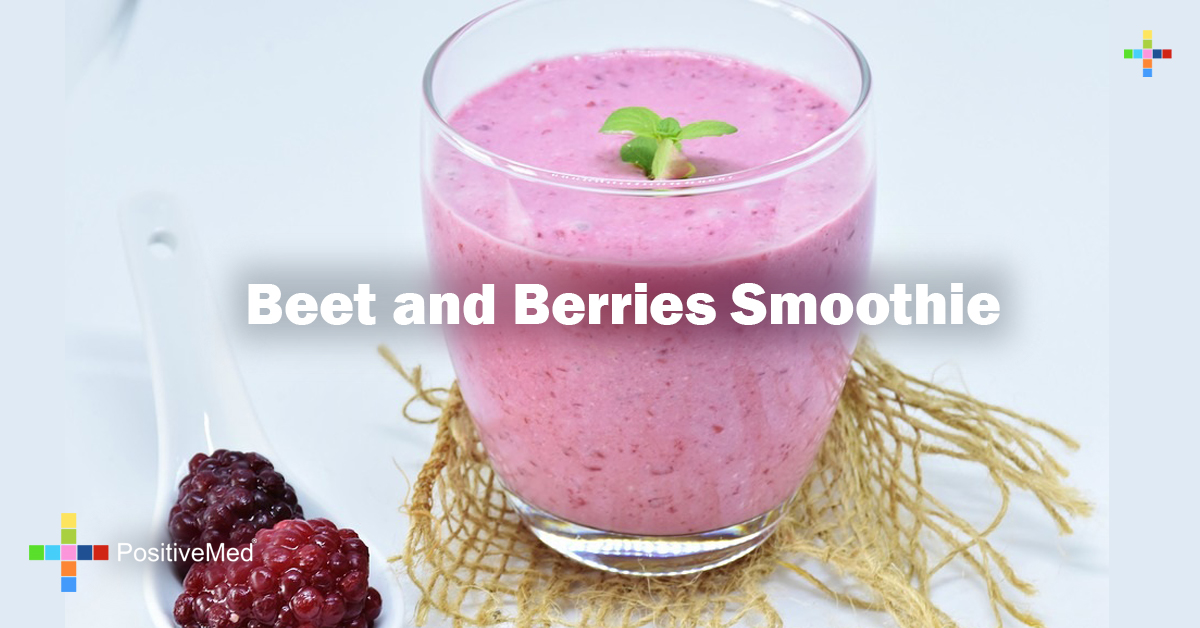 This is our version of beets and berries smoothie. It's delicious, healthy and easy to prepare, and I bet if you try it once, you'd love it forever.
Top 3 health benefits of BEETS:

Beets are strong cancer-fighters (due to their betacyanin content)
Beets contain enormous amounts of vitamins, specially folic acid and minerals.
Beets may fight against many heart issues.
Top 3 health benefits of BERRIES:

Berries fight against memory loss.
Berries are full of antioxidants that fight against free radicals and have anti-aging properties.
Berries have strong anticancer properties.

Ingredients:
Beet (1 mid-size, cooked & cooled)
Blueberries (1 handful)
Strawberries (1 handful)
Banana (Preferably ripe with brown dots)
Oatmeal (1/2 cup, cooked and cooled)
Milk (1.5 cups, Preferably coconut or almond milk)
Pistachios (optional)
Ice (optional)
To learn how to make perfect smoothie, visit this guide.