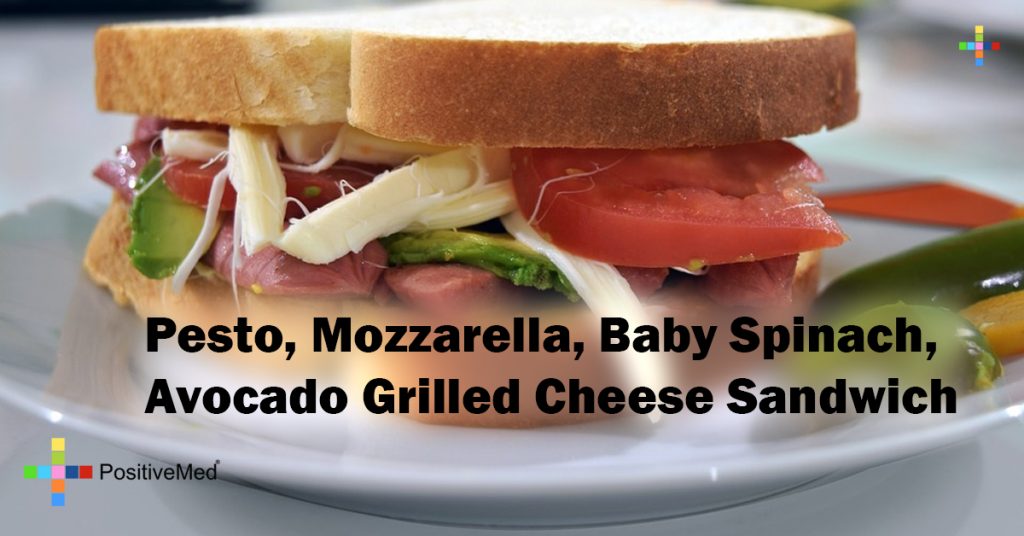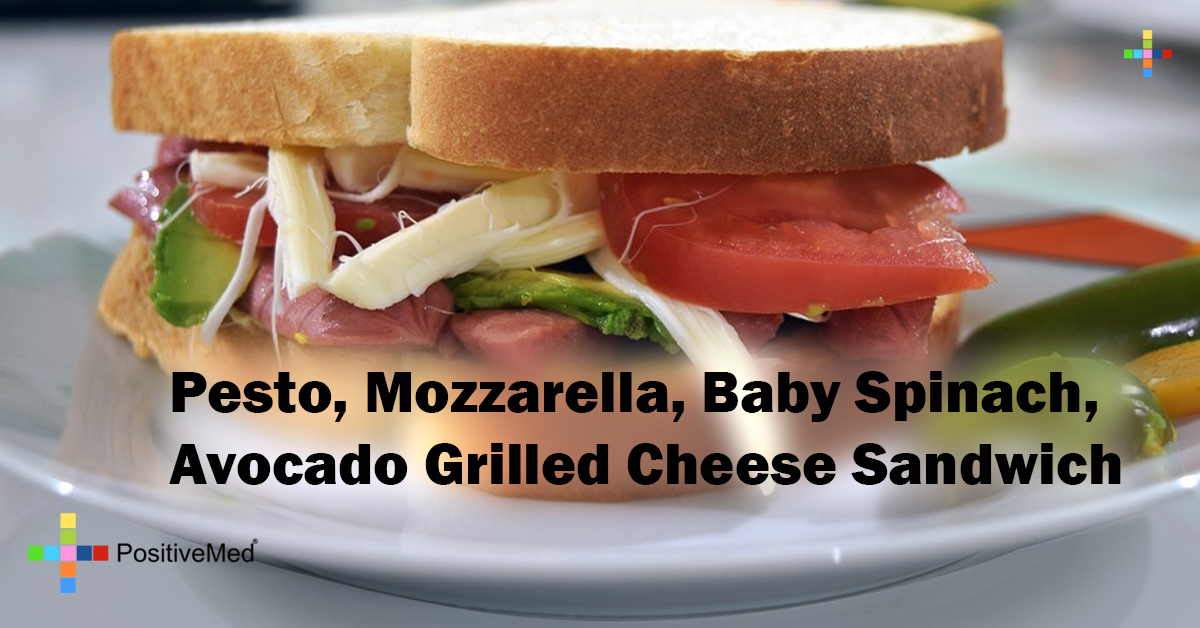 Bored with the usual ham and cheese Sandwich? Here is a Sandwich that will bring out your creative, talented side: Pesto, Mozzarella, Baby Spinach, Avocado Grilled Cheese recipe, you don't want to miss!
FIRST OF ALL, IF WE WANT THE PERFECT PESTO SANDWICH, WE BETTER PREPARE THE PESTO OURSELVES, SO THAT'S OUR FIRST STEP!
We have also another awesome PESTO recipe that you may want to try too.
Delicious Herb Pesto
INGREDIENTS:
1 clove garlic
1 anchovy fillet in oil
½ small shallot, chopped
1 teaspoon lemon juice
handful chopped fresh Italian parsley
handful chopped kale
2-3 tablespoons chopped fresh tarragon
1 tablespoon chopped chives
¼ cup olive oil
salt and pepper to taste
DIRECTIONS:
Pulse garlic, anchovy, and shallot in food processor until chopped. With the food processor running, add lemon juice, parsley, kale, tarragon and chives.
Very slowly drizzle in olive oil until kale and herbs get sufficiently chopped and everything is the consistency of a pesto. Add olive oil depending on how big a "handful" of herbs is to you.
Season with salt and pepper. This recipe will make quite enough but you can save it for many different recipes!
NOW IT IS TIME TO PREPARE OUR DELICIUOS SANDWICH, ALL WE NEED IS:
INGREDIENTS:
2 slices of whole grains and seeds bread
2-3 tablespoons of homemade Pesto
2 slices of mozzarella
handful fresh baby spinach
¼ avocado
2 tablespoons goat cheese, crumbled
olive oil
DIRECTIONS:
Spread about 1 tablespoon of your fresh homemade Pesto onto each slice of bread
On one slice of bread, add 1 slice of cheese, sliced avocado, crumbled goat cheese, spinach, second slice of cheese, then top it with second slice of bread. Press together gently.
Heat 1 tablespoon olive oil in a frying pan over medium low heat and add the sandwich to the oil, cook until bread is golden brown. Press down on the sandwich lightly, then flip the sandwich over and cook until second side is golden brown. Enjoy your healthy-gourmet sandwich!
Source: http://www.tastespotting.com/features/green-goddess-grilled-cheese-sandwich-recipe