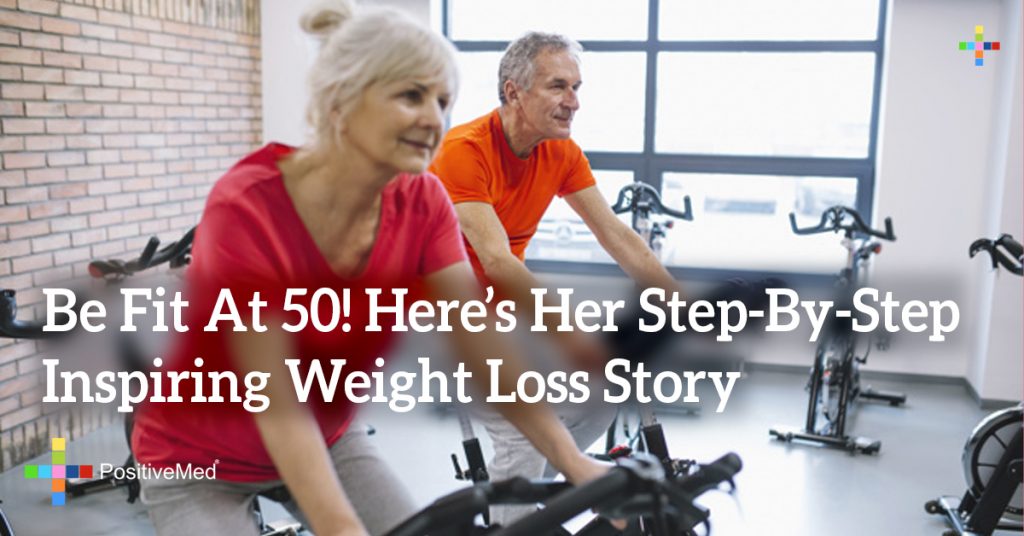 [nextpage title="…"]
Be Fit At 50! Here's Her Step-By-Step Inspiring Weight Loss Story
Have you experienced a moment in your life where the weight of the world seems to hit you all at once? You may find yourself tired, lethargic, unhappy, unaccomplished, and left with a feeling that you're capable of so much more. Wendy Mills, a woman who felt this way prior to her weight loss, took matters into her own hands at the age of 46.
Wendy took a critical look at her current body composition (225 lbs at 5'5″) and didn't like what was staring back at her in the mirror. She made a pact that she would devote every ounce of her being to become the best version of herself that she could be by the time of her 50th birthday.
With 4 years of hard work ahead, Mills began to make radical changes in her life that she knew were necessary to achieve the results she desired. She began by creating micro-goals that would entice her to keep moving forward with the work required to create massive weight loss. Tiny actions like going for a walk outside, cutting back on fast food snacks, and moving around more regularly sparked the metabolic changes that created a fat burning effect. Before she knew it, Wendy had shed her first 55 pounds with relative ease and she became increasingly excited that her goals may soon become a reality.
RELATED ARTICLE: This Man Overcome His Obesity And Became An Ironman
[/nextpage] [nextpage title="…"]
Much to her dismay, Mills found that her weight loss hit a plateau around the 170 – pound mark with nothing to lower her weight. She fearfully turned to the advice of a personal trainer and took her weight loss regimen into the iron playground known as the gym. "I was nervous and terrified of exercising in public," Wendy added. But with the help of her trainer and self-determination, Wendy pushed through the fear and quickly turned her goals into one of gaining strength while burning fat. Wendy soon began a weightlifting routine that incorporated medicine balls, free weights, dumbbells, resistance bands, and everything a typical gym-goer would use.
Although Mills lead a busy life as a Chartered Accountant, she noticed that she was dropping weight before her very eyes. She managed to reach her goal and weighed in at 124 pounds 2 years prior to her 4-year goal! She then set her eyes on becoming the fittest 60-year-old that anyone has ever seen with no loss in her motivational power.
For all of us, losing weight and getting in shape can seem hard and boring from the start. However, one must realize that accomplishing micro-goals, much like those that Wendy set, are the key to keeping your weight loss moving forward.
The true nature of success is about achieving small 'wins' through the accomplishment of small tasks. When you first start your journey, this can mean anything from walking to the end of the driveway, eating less junk food every day, carrying around a small weight as you move about, or even consuming more water.
If you're at a crossroads in your life, start by making a pact with yourself that you will change for the better. After this promise is made, religiously measure your success and monitor areas where you went wrong.
[/nextpage]