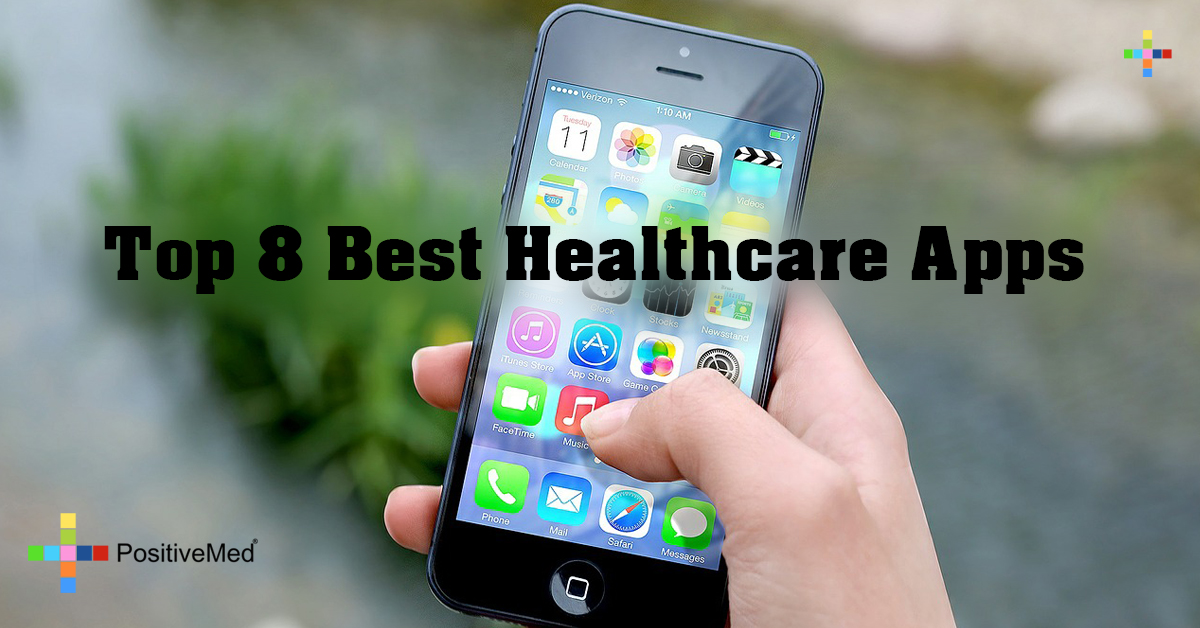 The nearly universal spread of the smartphone has had its impacts on every sector of the U.S. economy and changed our daily routines in numerous ways. Business apps have especially gotten a lot of attention for the efficiency they create, but one of the most significant changes has come due to revolutionary healthcare apps.
But health apps are not only highly convenient, saving you time and money, they also help you maintain full privacy on sensitive matters like, for example, ordering a chlamydia prescription or buying birth control products.
However, the diversity and quantity of healthcare apps is now so enormous as to make it difficult to know which ones to choose.
In the interest of helping you make an informed decision on which apps might be most useful to you, here is a short description of 8 of the best healthcare apps on the market today:
1. Web MD app: Web MD is already a well-trusted source of online medical information, but getting the app takes it a step further. With the Web MD app, you can simply type in your symptoms, click, and then read doctor-reviewed information on the possible diseases/conditions that might be underlying those symptoms.
2. One RX app: One RX is your always at-hand tool to quickly compare prescription drug prices and find a lower-priced equivalent if you can't afford the exact drug prescribed. It should be used with caution (be sure the "generic" drug is, in fact, a true equivalent!), and you do have to enter your insurance information to use it.
3. Pill Pack: This app lets you order your pills and prescribed medicines online and receive them directly at your home. The pills come in packs that are pre-marked and organized to make it easy to remember what to take, when, and in what dosage. Pill Pack can also be used with vitamins and health supplements.
4. Sugar Sense: This is an app made just for diabetics to make their lives easier. The app tracks your sugar level and keeps a record and estimates your glycated hemoglobin (HbA1c) as well. You can even enter carbohydrate numbers to project how following a particular diet would likely affect your blood sugar.
5. Asthma MD: Asthma MD is, unsurprisingly, an app made just for asthma patients. It keeps track of all asthmatic attacks, likely causes of each attack, and which medications you took and when. (Having such a record on hand is important for doctors should you ever be rushed to the ER after a severe asthma attack.)
6. Stress Check: Are you frequently over-stressed? Why not use Stress Check to track your stress levels throughout the day and encourage yourself to find ways to relax and "de-stress?"
7. Baby Bump app: Pregnant women will find this app extremely helpful. It helps you keep track of your baby's progress at each and every stage of development. It also can record your weight, mood swings, and each kick to your baby bump.
8. Pocket First Aid & CPR: This American Heart Association app is the app of choice to prepare yourself for emergency medical situations. Learn how to administer basic first aid, give CPR correctly, and recognize symptoms of many common severe medical conditions.
These are only a handful of the online healthcare-related apps at everyone's disposal. Today, it is easy to track chronic health conditions, rehab progress, and a host of other important data from your smartphone.
Both patients and medical professionals alike are benefiting strongly from the use of these kinds of high-tech apps, and new innovations constantly appear.