I don't know about you but I know I love my chili thick. I like it so thick that I can have it by itself as a meal. Chili is an all-around food that is satisfying and very easy to prepare. I can't help but salivate at the thought of that.
You should not have thin chili. Thin chili is simply soup; there is no other name for it. You may be wondering how you can thicken your chili to avoid it being mistaken for soup.
There are many chili variations that can be prepared. You can prepare it with chicken, kidney beans, ground beef, black beans, and mushrooms. For the geeks in the kitchen, I am sure you can come up with more of these.
Chili is one meal that can be prepared for vegans and non-vegans alike. This makes it the best food to prepare when you are entertaining your family and friends at home.
Here are six easy ways on how to thicken chili. What is surprising is just how simple all these methods are. These tips will go a long way in turning your homemade chili into restaurant quality chili.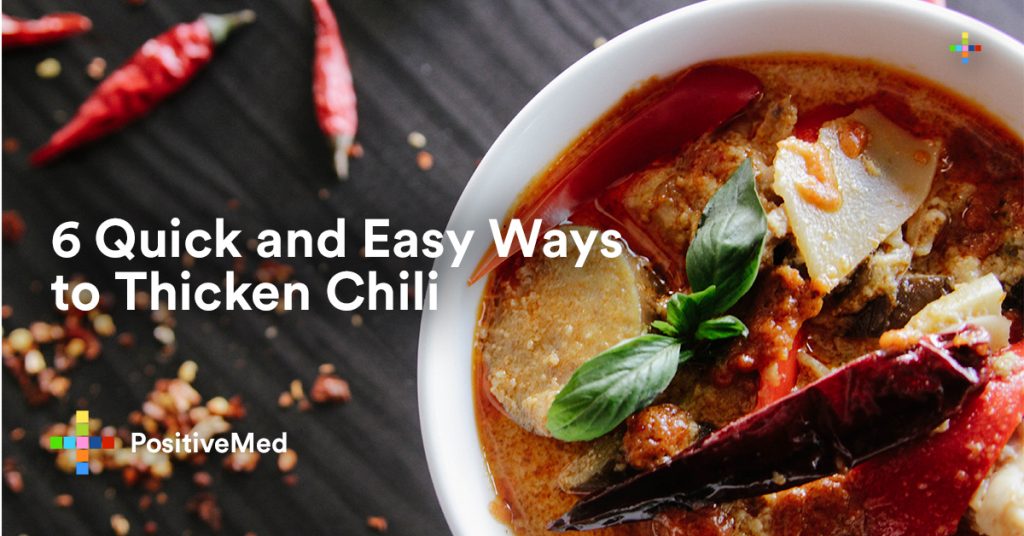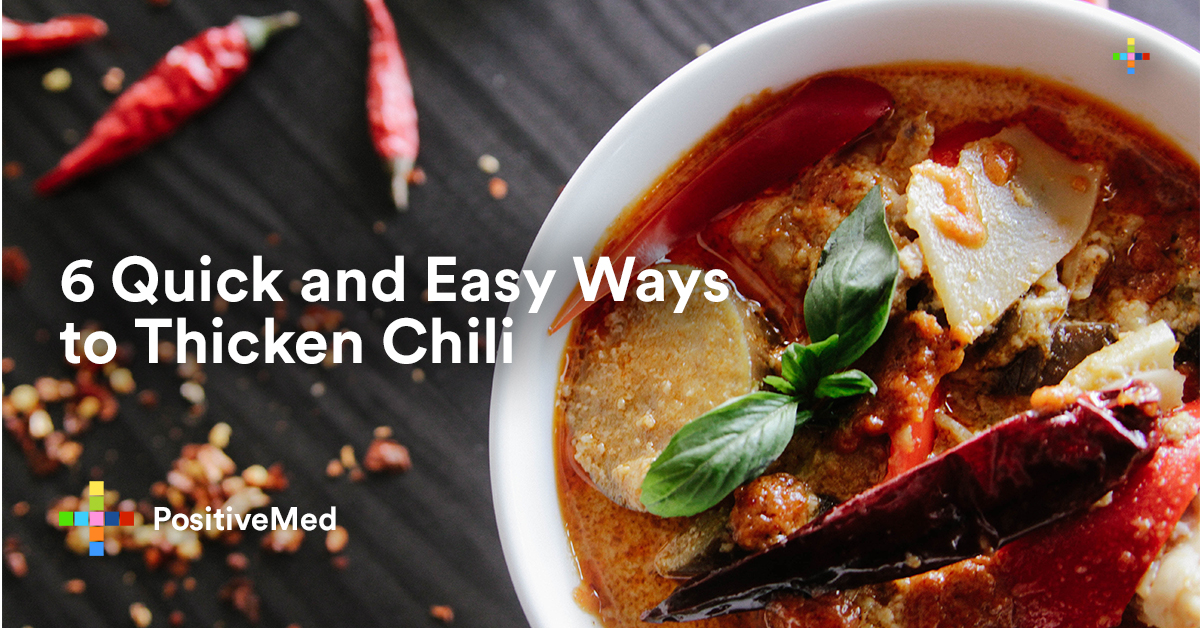 1. Thickening with its ingredients
Adding some more of the ingredients in your recipes like tomato paste, mashed beans, corn, minced onions or okra will help make it thicker. For the solid ingredients like corn, ensure that you use them precooked and drained. This will ensure that no more liquid will be added into your pot and you will get your desired thickness easily.
The starch in pureed beans offers the very best thickening material for your chili. You can get pureed beans by taking a little from your chili pot and either mashing with a potato masher or using a food processor.
Other ingredients such as tomato paste can change the taste of your chili. What you need to do is to add a pinch of sugar to help level out the bitter taste of the tomato paste.
2. Use of flour
There are many varieties of flour available in the market that you can use. All purpose flour, corn meal, corn starch and arrowroot flour can all be used and give good results.
For all purpose flour, mix two tablespoons of flour in a quarter cup water then mix it properly to make a paste with no lumps. Add this paste into your pot of chili and stir in while simmering under medium heat for a few minutes.
If you decide to use arrowroot or corn starch mix one tablespoon of flour and one tablespoon of water to make the slurry then add into your chili. Stir in well for few minutes until you get your desired thickness.
When using cornmeal, add two tablespoons directly into your pot and stir in to mix it well while cooking under medium heat for a few minutes.
Although the different kinds of flour have different flavors, it is not easily felt in your chili.
3. Evaporation method
I know this may sound like a lot of science, but I promise you, it is not. It is all about letting the excess liquid in your chili reduce by itself. Remove the lid from your pot and let it simmer on medium-high heat as the liquid evaporates.
If you are in a hurry, you can increase the heat on your cooker but be careful not to burn your food. The advantage of this method is that your recipe and the taste will not be affected in any way.
The other advantage of this method is that slightly burning of your chili helps improve the flavor in a big way. Beef chili, for example, gets a better taste, flavor, and aroma when the pot burns at the bottom.
4. Add quick oats
The health benefits of oatmeal are well known to us. Using oats to thicken chili offers a good low carb alternative for those who are health conscious. The oat help to absorb most of the liquid from your chili and do not end up getting too soggy. This helps preserve the taste of your thick chili. You need to take extra care using oats as a thickener because if you use too much, your chili will dry out and become solid. We want it thick and not solid.
5. Thicken after serving
Different people prefer different tastes. If you are serving several people, it is a good idea to thicken your chili after it is done the cooking. Give your visitors a choice of how thin or thick they enjoy it.
There are various methods that have been proven to work magic. These include adding crushed corn chips, cracked saline crackers, crumbled corn bread, potato flakes or grated cheese.
Have one, two or even four of these items on the table when serving to allow each person add whatever amount they feel they will require in their plates. Cheese, for example, will add a creamy and smooth taste to your meal.
6. Thickening with unflavored protein powder
Using protein powder instead of flour offers a no carb solution to thickening your chili. Mix two tablespoons of flour in about a quarter cup water then mix it properly to make the slurry with no lumps. Add this to your pot and stir it until it is all mixed in the chili. Let it simmer for several more minutes under medium heat.
Protein powder is unflavored and therefore does not have any effect on the taste and flavor of your chili.
With any of these methods, you are guaranteed to get chili that is as thick as you want it to be. Some of the methods will slightly change the flavor but we can only hope it is for the best.
A slight change in flavor is a small sacrifice to make in order to get your chili as thick as your eyes and taste buds prefer. Adding cornmeal and corn starch has been said to add a tortilla kind of flavor into your chili. We all love tortilla, don't we?
About the Author Lita Watson:
Hi there! I'm Lita, the voice of Quick Easy Cook and I'm absolutely in love with cooking blogs. I'm a beginner in cooking and I try my best to make it quick and easy. Even though, it's not always quick and easy to keep up with fancy dinners… so I keep learning and blogging about quick and easy ways to create delicious and yummy foods for my two kids and a wonderful husband.