You have probably heard about the health benefits associated with guava leaves, but you may not be aware of its ability to prevent hair loss. In this article we share a simple recipe to use guava leaves to stop hair loss. Dealing with hair loss can be quite expensive and stressful.  Most people are currently experimenting with over the counter oils, treatments, and shampoos. Though some of these can work very well, they are sometimes expensive. Other people are seeking medical assistance only to be prescribed medications that are expensive to try out.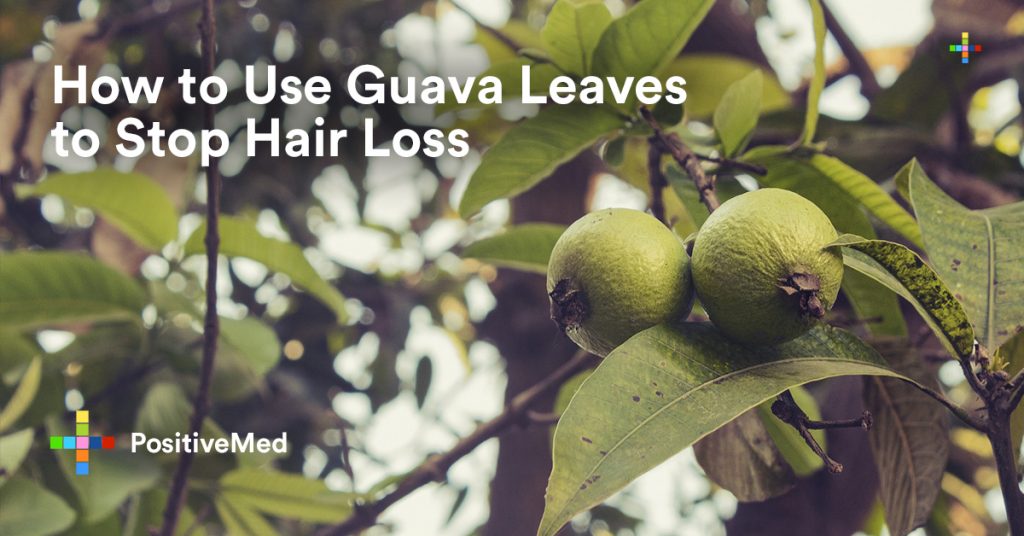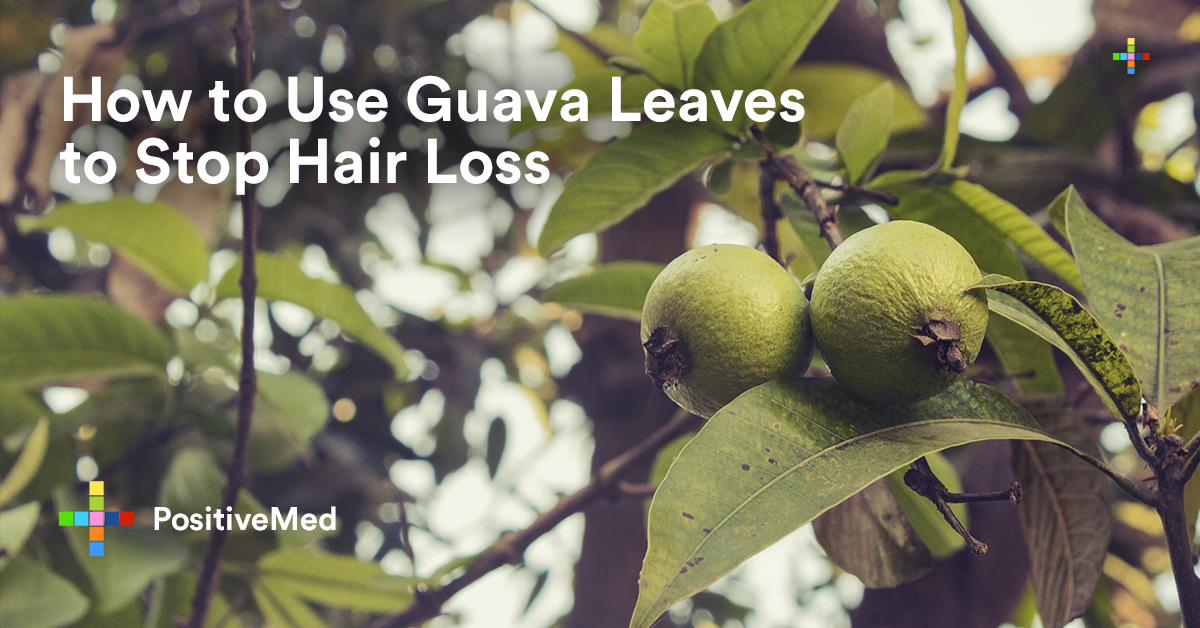 Natural Remedies
The best thing about natural remedies is that they are safer than other alternatives and are easy to find. This is where guavas come in. Guavas are not only delicious but are also loaded with vitamins and other essential nutrients. Their leaves happen to be among the best natural remedies for hair loss you can find. Guava leaves are loaded with vitamin B2 which plays a significant role in repairing the cells and tissues in your body. This is also helpful if your goal is to improve the appearance of your nails and skin.
By incorporating guava leaves to your regular hair care regimen, expect a fuller head of stronger hair. In so doing, you will also prevent your hair from thinning and falling out.
Procedure
For you to reap all the health benefits that guava leaves offer, you are supposed to:
• Boil a handful of guava leaves in a liter of water for about 20 minutes.
• Leave it to cool down to room temperature.
• Strain the water
• Before you apply guava leaves, ensure that your hair is clean and product free
• Thoroughly apply it onto your hair starting from the root to the tip and massage into your scalp.
Note: The curative properties found is guava leaves are shifted to the water when it is boiled. Putting this solution into your scalp regularly will prevent and reduce hair loss.
What to Expect
The regular use of guava leaves in your hair care practices will yield longer and thicker strands. Strengthening of follicles will start from the root resulting to shiny and stronger hair. Another great thing with the use of guava leaves for preventing hair loss is that it is entirely natural. Unlike most prescribed and over the counter treatments, there are no chemicals involved. Unless you are allergic to guavas, you are very unlikely to experience any adverse side effects or reactions.
Mixing Guava with Shampoo or Conditioner
There is no harm in adding guava leaves to shampoo or conditioner. In fact, this will make it consistent for you to reap all the benefits that come with the natural solution. After cooling down, mix it to your conditioner or shampoo and stir thoroughly to disperse it evenly.
Other Uses of Vitamin B2
In reference to the USDA, deficiency in riboflavin is uncommon in most developed countries as many refined carbohydrates are fortified with vitamin B2. In addition, some of the commonly consumed foods such as meat and eggs are a good source of riboflavin.
Male adults should consume 1.3 mg/day and 1.1mg/day for women, but kids require less. If you experience symptoms related to vitamin B2 deficiency, including, anemia, fatigue, sore throat, slowed metabolism, migraine, eye problems, or thyroid dysfunction, supplementation can be necessary.
Alternative Leaves for Preventing Hair Loss
Does your scalp irritated or itchy with strands falling off? Curry leaves can help in solving these problems credit to their antioxidant properties. They are also a good source of proteins and beta-carotenes which prevents hair loss and thinning. Additionally, curry leaves are rich in amino acids which strengthen strands and keep them healthy. You can use curry leaves as a hair tonic, a hair mask or incorporate them to your diet.
Guava Leaves Can Stop Hair Loss
Several studies have demonstrated that guava leaves can offer the following benefits:
• Help in weight loss – they prevent the conversion of complex carbohydrates into sugars which stimulate food cravings and weight gain.
• Reduce diabetes effect – they lower blood glucose levels without interfering with insulin level.
• Reduce acne – they are rich in vitamin C which fights acne when applied topically.
• Fight premature aging – They prevent the formation of fine lines, wrinkles, and age spots when used topically.
Final Word
The main reason you may find guava leaves recommendable than other products is that it is organic and natural without chemicals. Most products in the market may provide a quick fix for your hair loss but long-term use can trigger detrimental effect on your precious hair. Additionally, many studies have shown the health benefits associated with oral and topical use of guava leaves.