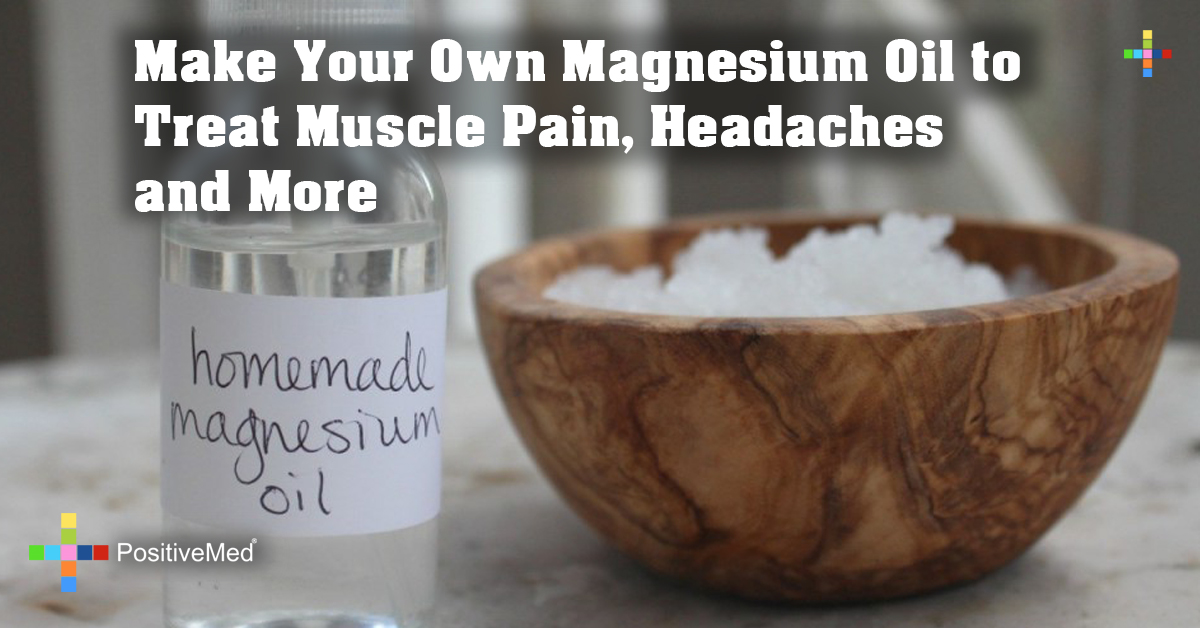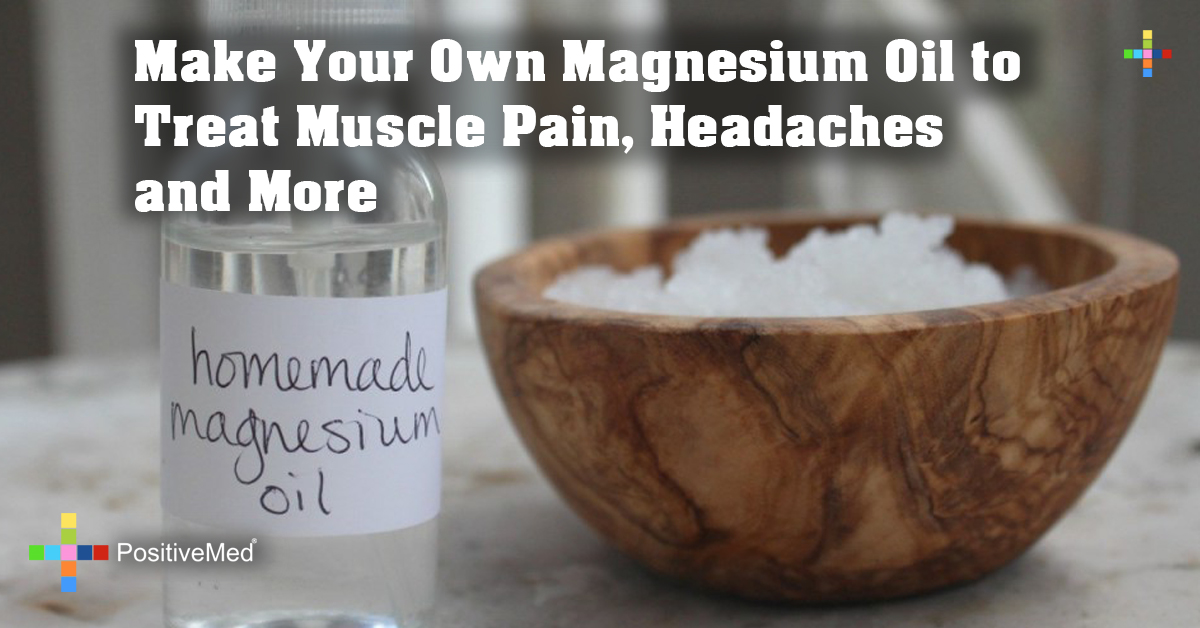 Make Your Own Magnesium Oil to Treat Muscle Pain, Headaches and More
Making Your Magnesium Oil
This totally affordable do-it-yourself magnesium oil provides one of the easiest and quickest modes of increasing your levels of magnesium. As much as magnesium oils are available for sale, making your own allows for customization and also saves money.
Ingredients
• Half a cup of magnesium chloride flakes
• Half a cup of distilled water
• One glass bowl or a glass measuring cup
• One glass spray bottle
Instructions
• Start by boiling the distilled water. Using distilled water helps to extend the shelf life of the resultant mixture, making it a necessity.
• Place the magnesium chloride flakes inside your glass bowl or glass measuring cup and then proceed to pour the boiling distilled water over it.
• Stir until the magnesium chloride flakes dissolve completely. Allow the solution to cool down completely and then store it in the spray bottle. You can store this solution for at least six months at room temperature.
How to Use Your Do-it-yourself Magnesium Oil
Spraying the magnesium oil on your stomach, arms, and legs constitute the most efficient way of ensuring absorption. You should generously spray yourself on a daily basis, allowing approximately 20 minutes before you wash off. You can also let the magnesium oil stay on your skin throughout the day, enabling it to work its magic.
You might experience a little tingling the very first times you spray magnesium oil onto your skin. This tingling will only be on the sprayed part of the skin. This reaction is quite normal and goes away over time. However, if you find the tingling sensation bothersome, you can dilute the solution with water.
Conclusion
Using magnesium oil helps to support your joints and muscles. It improves your skin by reducing the visible signs of wrinkles and aging. Magnesium oil also enhances the performance of your digestive system by aiding metabolism and promoting anabolism. Almost every other culture throughout history employed a form of magnesium oil to support a healthy immune system and improve general health. As such, even though magnesium oil takes a lot of time to make, the benefits are worth your while.