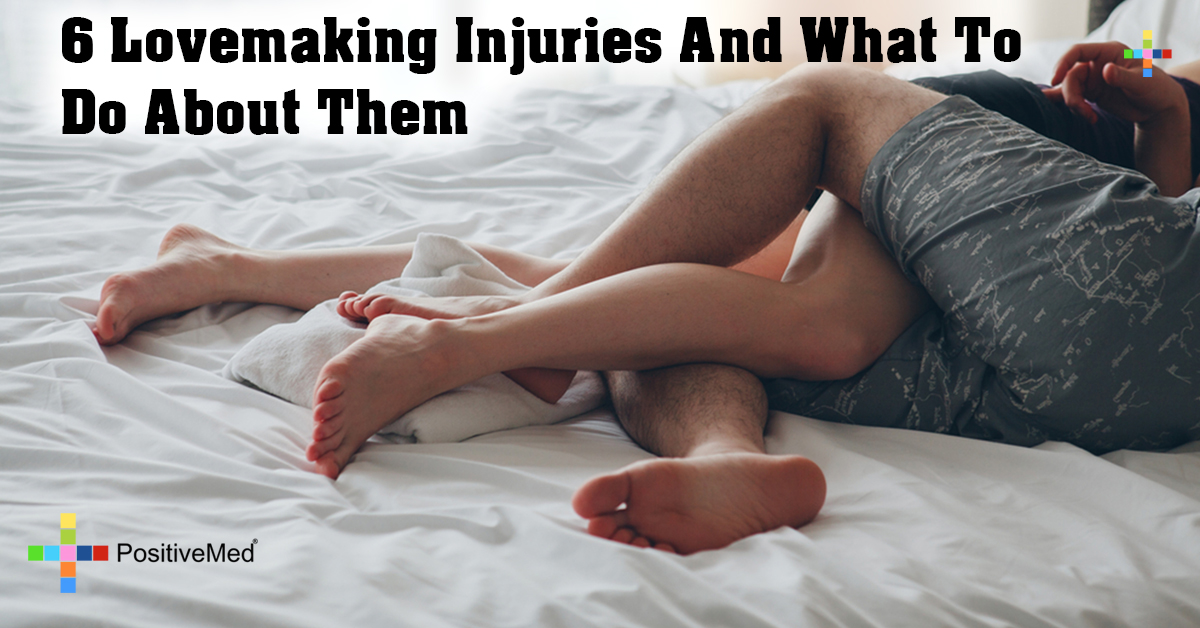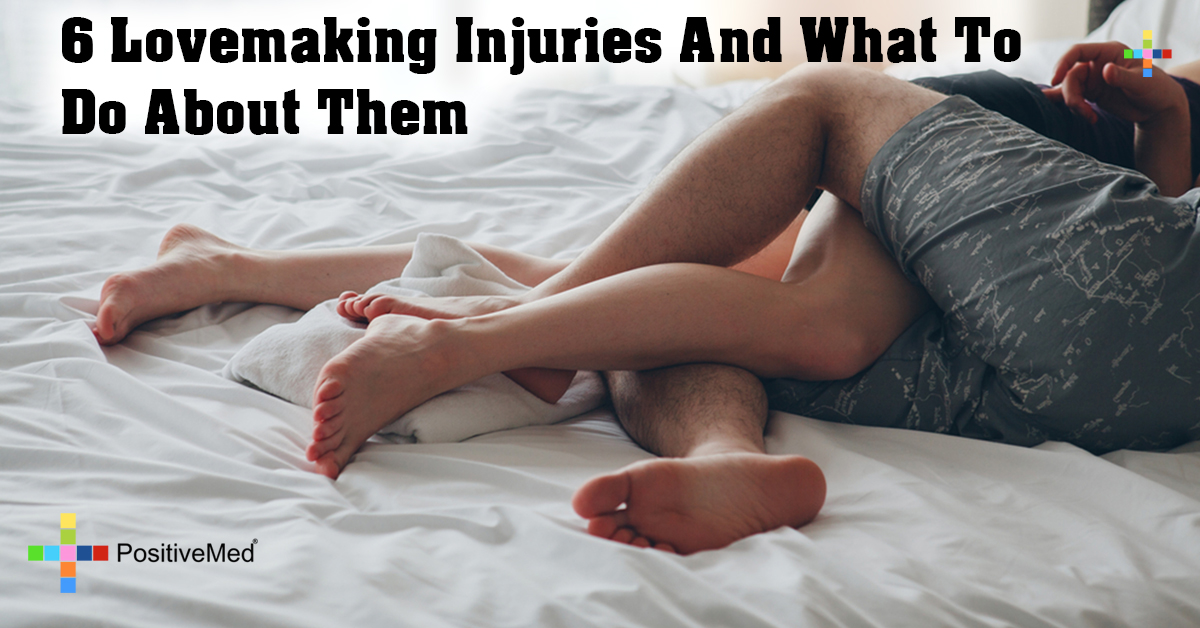 Lovemaking is fun, but it is a physical activity that can sometimes lead to painful injuries. These six injuries often happen while couples are making love, and they can be very uncomfortable and awkward. Fortunately, it is normally possible to recover from these six lovemaking injuries without needing to go to the doctor.
Tears Down There
Doctors agree that this is the most common injury among women. The area is very delicate, so it can easily be damaged by vigorous lovemaking. It happens when a couple is too rough or there is not enough lubrication. Common symptoms include blood between the legs, discomfort, and visible damage. These types of tears quickly heal as long as you take a break from lovemaking. You typically just need to take some antibiotics to prevent any infections. To keep tears from happening again, try going at a slower pace and using a lubricant.
Carpet Burn
This injury tends to happen to couples who are trying to be adventurous. While lovemaking on a carpet or rug, the friction from the rough surface can damage delicate skin. This normally results in a reddened area that is painful to touch. As long as the skin surface is not broken, it will heal quickly. All you have to do is gently clean it and put antibacterial cream on the affected area. In the future, carpet burn can be prevented by laying down a soft blanket before any lovemaking on the carpet.
RELATED ARTICLE: All You Should Know About 'NEW' STD And How To Prevent It
Urinary Tract Infection
During lovemaking, the movements of you and your partner can cause bacteria to enter the urinary tract. This can cause a burning or itching sensation whenever you use the toilet. Other symptoms include backaches, headaches, and bloody or cloudy urine. If you have a urinary tract infection, you can drink water and cranberry juice to flush out bacteria. The pain can be soothed with a warm bath or heating pad. However, antibiotics may be needed if home treatments do not work. You can lower your risk of getting a urinary tract infection after lovemaking by urinating after each lovemaking session.
Items Get Stuck Too Far Up
It might sound bizarre, but gynecologists agree that this issue is not actually rare. Foreign objects can include tampons or other instruments that accidentally get stuck in the body. Many women freak out if this happens, but it is actually very easy to fix. If the item is hard to remove, the best thing to do is wait ten minutes. Once the canal is no longer aroused, it will shorten in length. This makes it simple to reach up and remove the stuck object. If this does not work, a medical professional will be able to remove it.
Yeast Infection
A yeast infection happens when something throws off the female body's natural balance. Symptoms are itchiness and white discharge. This type of infection can happen for any reason, but lovemaking is one of the common causes. Excess sugar makes yeast flourish, so lovemaking right after eating sweets can cause a yeast infection. Yeast infections can normally be treated with antifungal cream from a drugstore. Eating yogurt or other fermented foods will help the body to fight off the excess yeast. To keep it from happening again, ensure that your partner cleans his body and mouth before lovemaking.
Injured Back Muscles or Joints
The vigorous movements of lovemaking can strain muscles or put stress on joints. This might seem worrying, but this type of injury normally is not permanent. To keep the injury from getting worse, use an ice pack on the painful area. This will lower inflammation and swelling. Then you can manage any pain with over the counter painkillers and a heating pad. To keep from injuring your back next time, try to use positions that are easier on the back. Positions such as the woman on the top should be avoided.