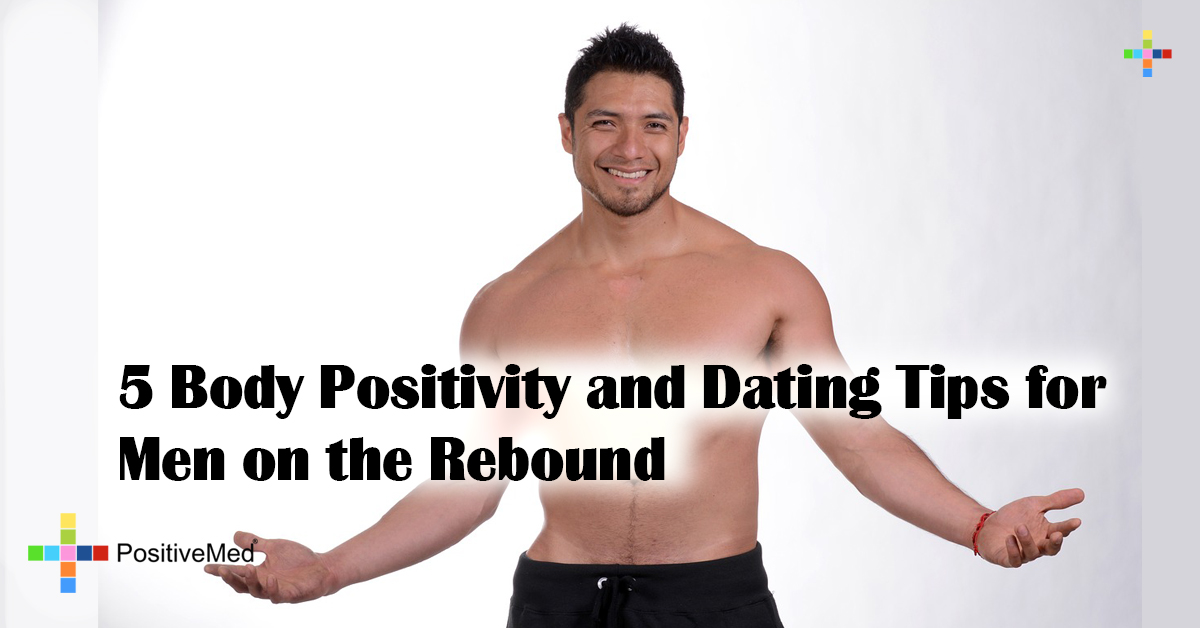 5 Body Positivity and Dating Tips for Men on the Rebound
Body positivity has been a hot topic lately and for good reason. It's important that people understand that beauty myths and expectations are largely unrealistic for the average person, and that a healthy human body is beautiful, no matter the shape or size.
However, much of the body positivity movement is directed at women. While it's true that women generally suffer more of the angst and feelings of inadequacy when it comes to body issues, many men are feeling the pressure to look a certain way in order to fall within the norm.
Because men have not often been the target of body shaming on a large scale, the fact that men are now concerned about their physical appearance has an impact on their feelings, and this is especially true for men who have recently become single due to a breakup or divorce.
If you're a man struggling with body positivity issues, these five tips can help you look and feel your best while you're getting back into the dating scene.
1. Get More Exercise
When people are told to exercise more it can be for a variety of reasons, but many people internalize this information as, "I'm fat. I need to lose weight." While maintaining a healthy weight is important, it's not the only reason that exercise is good for you, and it doesn't mean that you need to spend hours at the gym.
Whether it's hiking, swimming, cycling, or another activity that you love, exercise can simply make you feel good. Not only are endorphins flooding the pleasure centers of your brain, but you're taking part in an activity that makes you happy. When you're happy, it shows.
2. Make Some Style Changes
Revamping or updating one's style can have a huge impact on the way you feel. Whether it's something simple like a haircut or a beard trim, or something major like a new wardrobe, these little changes can add up to big things in the context of body positivity.
RELATED ARTICLE: Tips on How to Approach a Group of Girls
Bespoke, or custom made, suits are coming back in style, so why not treat yourself to one. A bespoke suit crafted from the fabric that you choose and custom fitted to your body can make you look and feel like a million bucks, and this kind of feeling is exactly what you need right now. Sure, these suits might be a bit more expensive, but you're worth it.
3. Practice Mindfulness
Mindfulness may be a trendy buzzword these days, but it has roots in thousands of years of history and even if you think it's hokey, practicing mindfulness can lead to a calmer and more confident you. You don't have to hit the yoga studio for a meditation class to do it; you can do it anywhere you please.
Simply set aside a few minutes each day to reflect in a quiet place. Contemplate your thoughts and feelings and calmly think about what they are and how they affect you. Processing feelings of worry and stress then letting them go is a wonderful way to feel better on the inside, which definitely shines on the outside.
4. Surround Yourself With Positive People
When you're at a crossroad in your life, it's important to associate with people who will support your choices and provide healthy opinions and feedback. People like this are invaluable and it really makes a difference when you know you have people to count on.
When you do start dating again, keep this idea in mind. Women who are also putting themselves back on the dating scene may harbor feelings of bitterness and insecurity. While you shouldn't automatically rule them out, those women might not be the best potential partners for you. No need to jump right back into something serious, perhaps you should look for people who want to have fun. Learn more about the company of these women here.
5. Try a Different Diet
Sometimes the food we eat has a direct effect on our mood. Too much sugars and fats are not only unhealthy physically they can also be unhealthy mentally. Try to eliminate some foods and add others and see if you can detect a difference in the way you feel.
Consulting a nutritionist can help in this situation, but you can certainly do your own research and see what type of diet might be best for you.
Changing one's mindset after a major life event like a breakup or a divorce is not an easy or rapid process, but it will help in the end. Try some of these tips to help you feel better, look better, and get back in the game.
---
 
Disclosure Policy:

This blog is a collaborative blog written by a group of individuals. This blog accepts forms of cash advertising, sponsorship, paid insertions or other forms of compensation. The compensation received may influence the advertising content, topics or posts made in this blog. That content, advertising space or post may not always be identified as paid or sponsored content. The owner(s) of this blog is compensated to provide opinion on products, services, websites and various other topics. Even though the owner(s) of this blog receives compensation for our posts or advertisements, we always give our honest opinions, findings, beliefs, or experiences on those topics or products. The views and opinions expressed on this blog are purely the bloggers' own. Any product claim, statistic, quote or other representation about a product or service should be verified with the manufacturer, provider or party in question. This blog does contain content which might present a conflict of interest. This content will always be identified.