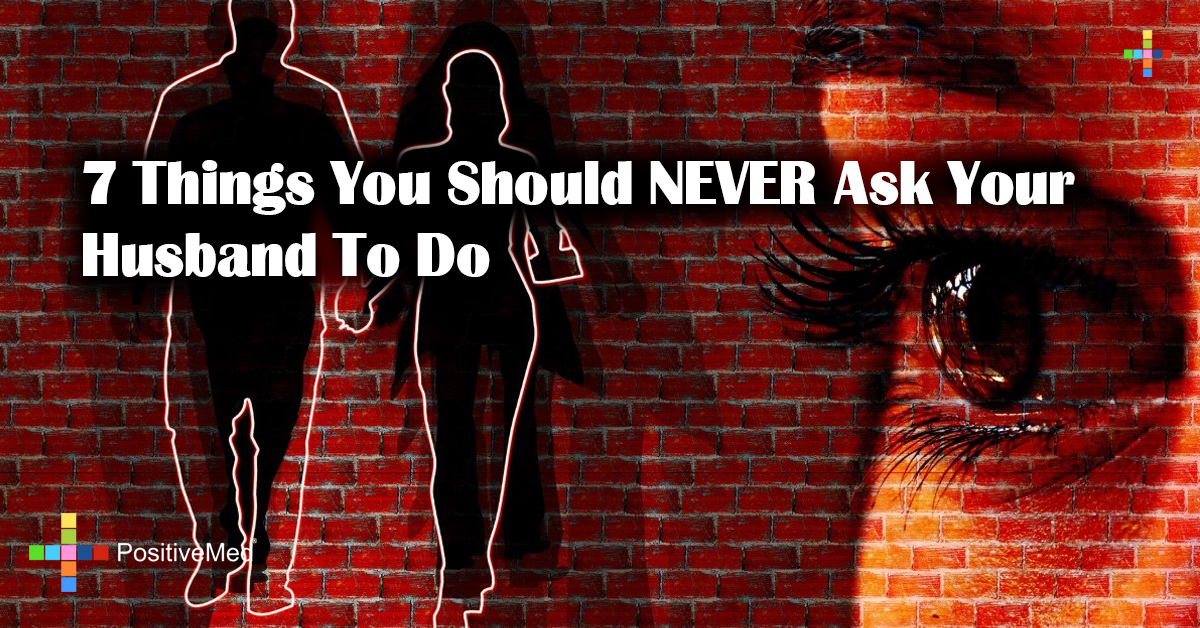 7 Things You Should NEVER Ask Your Husband To Do
When it comes to maintaining a healthy relationship with your husband, there are a number of ways to treat him well and allow the bond that you share to thrive. Unfortunately, many women can expect too much from their spouse in the marriage, which can push him away and lead to resentment. To avoid unnecessary conflict and putting yourself first in the relationship, there are a few unrealistic expectations to have in the future.
1. To Cut Off His Friendships
Many women can become jealous of their spouse's friendships and may want more time with their husband. Some women may also dislike certain men that their husbands choose to be friends with. This can cause them to ask their man to cut off his friendships over time and spend more time at home. Although women may get what they want, it will often be at the expense of the marriage. Men need an outlet and should have the freedom to spend time with the same gender without feeling isolated or controlled.
2. To Listen As Well as One of Your Friends
Your girlfriends may be great at picking up the phone and listening to what you have to say throughout the week, but men are not prone to listening as well as women. He may become distracted by the television or can begin to zone out after you begin talking for a few minutes. According to familylife.com, wives should understand that men are not always able to listen as well as women and shouldn't be expected to have the same attention span as your female friends. Your husband will naturally treat you differently than your closest girlfriends.
3. To Share the Same Interests
It can be easy for women to want their husband to share the same interest in certain hobbies or passions, but this is often realistic for the opposite se*. Men are known to have different interests than women and want to have their own time to pursue their passions. It's not too much to ask for him to occasionally shop with you or see a romantic movie, but you shouldn't expect him to change who he is for your benefit. This will cause him to fake who he is and what he likes simply to please you instead of being authentic.
4. To Change as a Person
According to psychologytoday.com, wanting your husband to change can cause him to feel as if he's not valued for who he is. Accept his characteristics and qualities after you get married and avoid trying to change his habits, which can lead to conflict in the marriage.