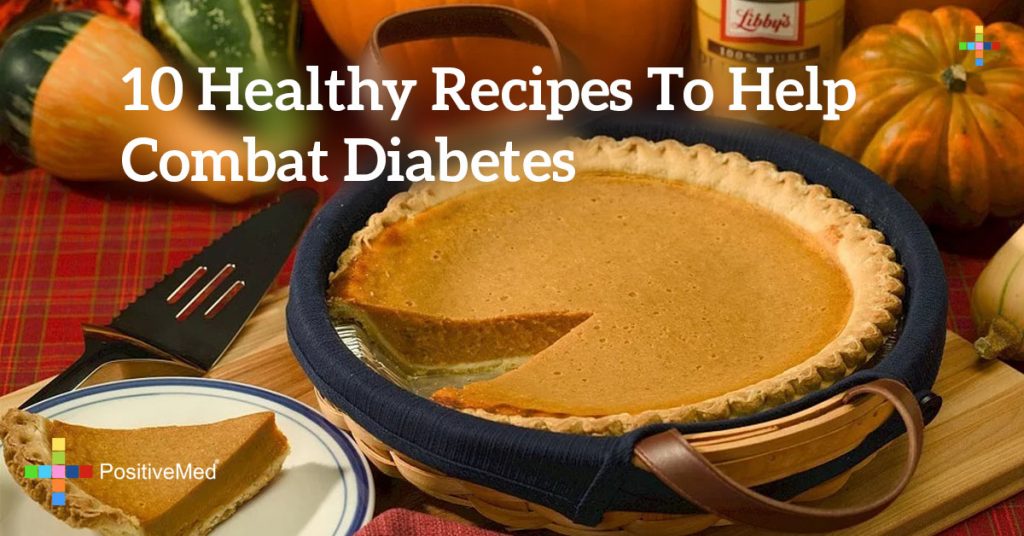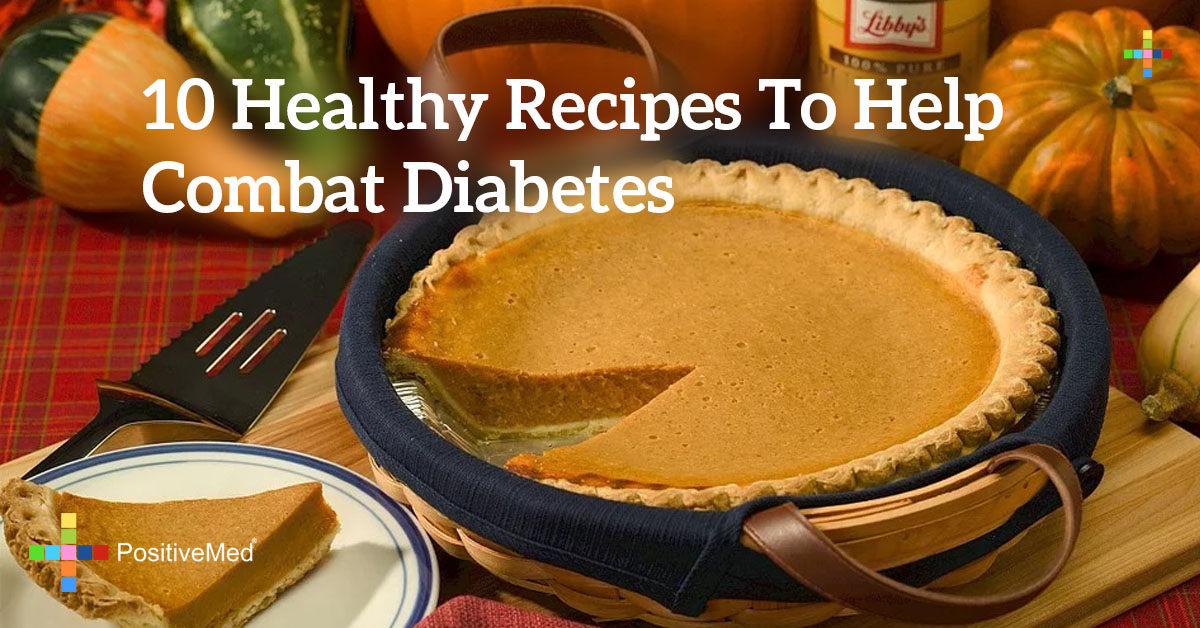 10 Healthy Recipes To Help Combat Diabetes
[nextpage title="…"]
Recent data from the American Diabetes Association claims that over 30 million Americans suffer from diabetes. Out of these, about 1.25 million have type 1 diabetes, with the remaining 28 million odd suffering from type 2 diabetes. And although type 1 diabetes is an unavoidable autoimmune disease, type 2 diabetes is a lifestyle disease that can easily be prevented. And although their severity might be different, all diabetics are required to follow strict diet plans in order to properly manage the disease. Any diabetic knows that finding delicious diabetic-friendly recipes can be quite the challenge, but that doesn't mean there aren't any. Whether you're cooking your weekday meals or preparing for a weekend party, these 10 healthy and diabetic-friendly recipes cover everything from appetizers to desserts, and pretty much everything in between:
1. Green Bean Casserole
The steamy warmth of a green bean casserole usually signifies a day of celebration, and there's no reason you can enjoy this classic holiday meal just because you're diabetic. By substituting creamy white sauce with a slimmed and skimmed version, you can make it diabetic-friendly, while also keeping excess sodium and fat in check. This low-carb meal is a great addition to anyone's diet, with succulent baby mushrooms and lots of low-fat cheese. This deceptively creamy dish will have little to no impact on your blood sugar levels, as long as you go low-fat all the way.
2. Cream Cheese, Caraway on Rye
This French inspired dish is chalk full of lemon juice avocado, caraway seeds, and neufchâtel, a moist crumbly French cheese that you can find in almost any grocery store's dairy aisle. This healthy mix of cheese, greens and protein on rye-toast makes for a great breakfast item for the active diabetic. Alternately, you could swap the neufchâtel for low-fat cream cheese. This healthy diabetic-friendly snack can be is a meal in itself, and tastes best with a pinch of salt & pepper.
3. Mustard, Avocado, Dill, and Boiled Egg, Spread on a Whole-Wheat Muffin
Breakfast is a crucial meal for anyone, especially diabetics. And just 5 minutes in the morning can give you a healthy and nutrition-dense breakfast. All you need to do is put freshly cut avocado, dill and a boiled egg on top of a whole-wheat English muffin. Almost everything becomes healthier with a little bit of avocado, and the boiled egg makes it a well-rounded meal. You can garnish your muffin with some whole-grain mustard for that added zing.
RELATED ARTICLE: This Method Is One Of Best In Natural Diabetes Treatments
[/nextpage] [nextpage title="…"]
4. Chocolate Chip, Cranberry, and Pecan Bread
Grain-free recipes are typically the best option for a diabetic diet, or if you're worried about your carbohydrate intake. This tasty recipe will taste like fruitcake, but contains none of the sugar. This healthy recipe uses flax seeds, coconut flour, and a variety of nuts to create a rich loaf of bread. If you feel like going all out and your carbs are under control, you could toss in a handful of chocolate chips.
5. Mushroom, Halibut, and Scallion Kebabs, Served with Cilantro Sauce over Brown Rice
Another diabetic seafood favorite, Halibut is preferred for its subtle flavour and high protein content. Mixing it up with mushrooms and scallions makes for a great meal when you want to satisfy your seafood cravings. Just mince everything together and you've got a kebab marinade.
6. Broccoli and Tomato, Mac-and-Cheese
Never thought you'd see a mac n cheese recipe on a diabetic's meal list? Skim-milk and low-fat cheese is all you need to give this classic comfort food a diabetic health twist. Boost the nutritional value by added roasted broccoli/cauliflower, and thick tomato-based sauce. This healthy mac n cheese recipe goes great with a well-cooked rotisserie chicken.
7. Sweet & Spicy Roasted Red Pepper Hummus
Hummus is a staple of most middle-eastern and Mediterranean diets, you can make it a diabetics delight by trying out this sweet & spicy hummus by combining pureed chickpeas, red peppers, tahini, garlic, lemon juice, along with a dash of salt, cayenne pepper, and cumin, into a blender. This recipe is ready in minutes and requires blending with pulsed intervals, giving you a rich, creamy and fluffed paste. Tastes best when refrigerated for at least an hour, and served with pita bread or toast triangles. Optionally, you could toast the bread for a different flavour.
8. Spicy Baked Sweet Potato Fries
Another easy and diabetic-friendly dish, this is a great substitute for diabetics that are craving for fried food. Simply combine chopped sweet potatoes, olive oil, pepper and your preferred seasoning into a plastic bag and marinate for a few hours. Spread the marinated fries as a single layer on a baking sheet lined with aluminium and bake for about 30 minutes. And voila, you've got crispy tender sweet potato fries within minutes. Also consider the fact that thinner fries take less time to bake.
9. Flourless Chocolate Cake
Now that you've gotten a bunch of diabetic-friendly appetizers, salads and main-courses, you're definitely going to want to end it all with some dessert. That's right, just because you're diabetic doesn't mean that you can't indulge your sweet tooth. Use finely chopped pitted prunes in order to give your cake some consistency, without having to use any flour and sugar. Alternatively, you could replace the chocolate with cocoa, if you're looking for a bittersweet after meal treat.
10. Sugar & Gluten-Free Pumpkin Cheesecake
If you love cheesecake but just don't want to risk having any, this rich and sugar-free dessert is just the treat for your diabetic sweet-tooth. Prepared in the same way as traditional cheesecakes, this diabetic-friendly version uses stevia as a substitute for sugar. The cakes crumbly crust is made out of crushed almonds and coconut oil instead of graham crackers.
---
Disclosure Policy:

This blog is a collaborative blog written by a group of individuals. This blog accepts forms of cash advertising, sponsorship, paid insertions or other forms of compensation. The compensation received may influence the advertising content, topics or posts made in this blog. That content, advertising space or post may not always be identified as paid or sponsored content. The owner(s) of this blog is compensated to provide opinion on products, services, websites and various other topics. Even though the owner(s) of this blog receives compensation for our posts or advertisements, we always give our honest opinions, findings, beliefs, or experiences on those topics or products. The views and opinions expressed on this blog are purely the bloggers' own. Any product claim, statistic, quote or other representation about a product or service should be verified with the manufacturer, provider or party in question. This blog does contain content which might present a conflict of interest. This content will always be identified.
[/nextpage]