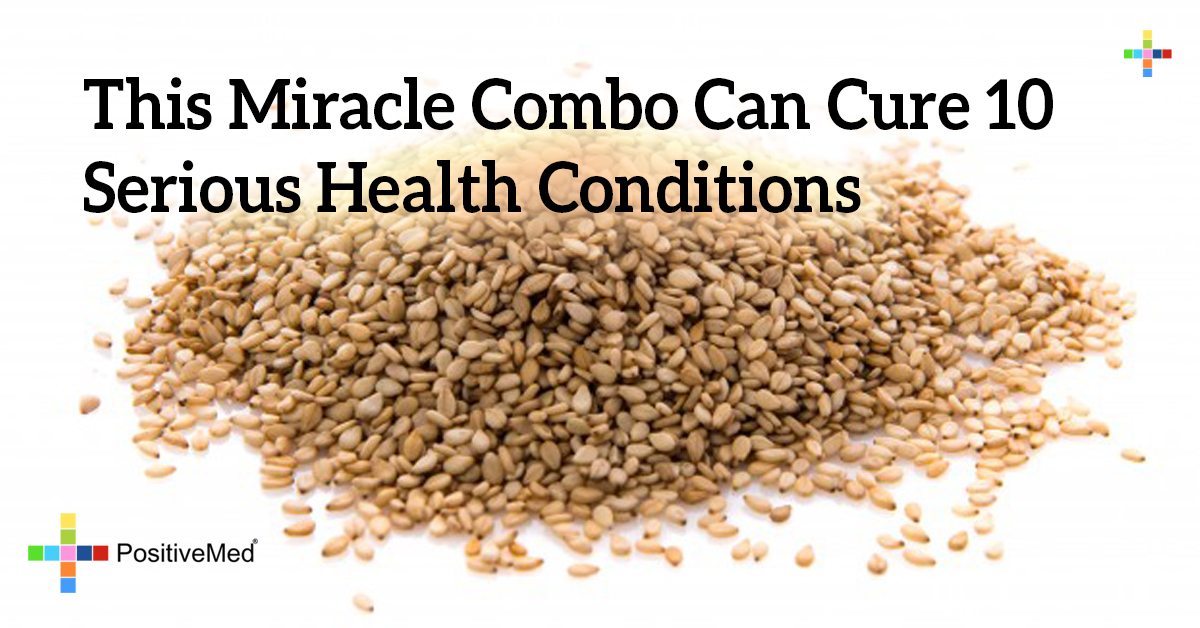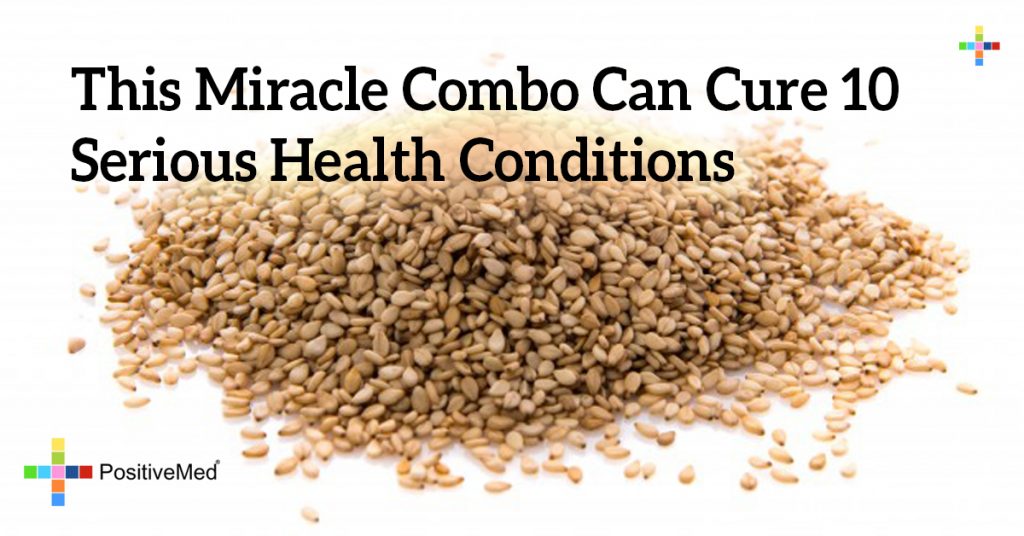 This Miracle Combo Can Cure 10 Serious Health Conditions
• Anti-bacterial- fights bacterial illness
• Fights infection- used in healing wounds
• Repairs intestinal mucosa- helps repair stomach ulcers
• Aids in enzymatic production- helps with the production of hydrogen peroxide
• Anti-inflammatory properties
10 Conditions alleviated by sesame seeds and honey:
• Diabetes
• Ulcers and acid reflux
• Allergies
• Muscular disorders
• Osteoporosis
• Mental health issues- anxiety and depression
• Obesity
• Weakened immune system
• Skin disorders and infections
• High cholesterol and hypertension
Easy recipe
Many recipes incorporate the benefits of both sesame seeds and raw honey. Here is one that is easy and delicious. It is a modern take on a Greek classic. The fantastic thing about this snack is that the synergy of the sesame seeds and honey give you valuable vitamins and minerals which will give you physical and mental energy, fight depression and anxiety, and even help control your blood pressure. Not too many salty snacks or candy bars can make that claim!
Pasteli- Greek Honey Sesame Bars
Ingredients
• One cup sesame seeds
• 1/3 cup pistachios – shelled and chopped
• ¾ cup raw honey
• One inch lemon peel
• One teaspoon lemon juice
Instructions
• Brown sesame seeds in a frying pan over medium heat.
• Remove from pan and store on plate- do not let the seeds get too dark.
• Add honey, lemon juice, and lemon peel to saucepan and heat until simmering while stirring the mixture constantly – about 5 minutes.
• Turn off the heat and add the sesame seeds and pistachios.
• Mix well but do not beat.
• Flatten into a 9×13 baking pan that is lined with parchment paper- you will want to use a spatula that has olive oil on it to flatten the mixture.
• Cool in fridge for at least 20 minutes.
• Cut into bars and enjoy- this recipe should make about 12 servings.
This recipe is just one way to enjoy the healing properties of sesame seeds and raw honey. Both raw honey and sesame seeds are considered nearly 100% safe. However, honey should never be given to a baby under the age of one year. There are some individuals with allergies to pollens who may be allergic to honey. Sesame seeds can cause constipation or even colon obstructions if eaten in excess. Enjoy finding ways to incorporate these nutritious foods into your diet.