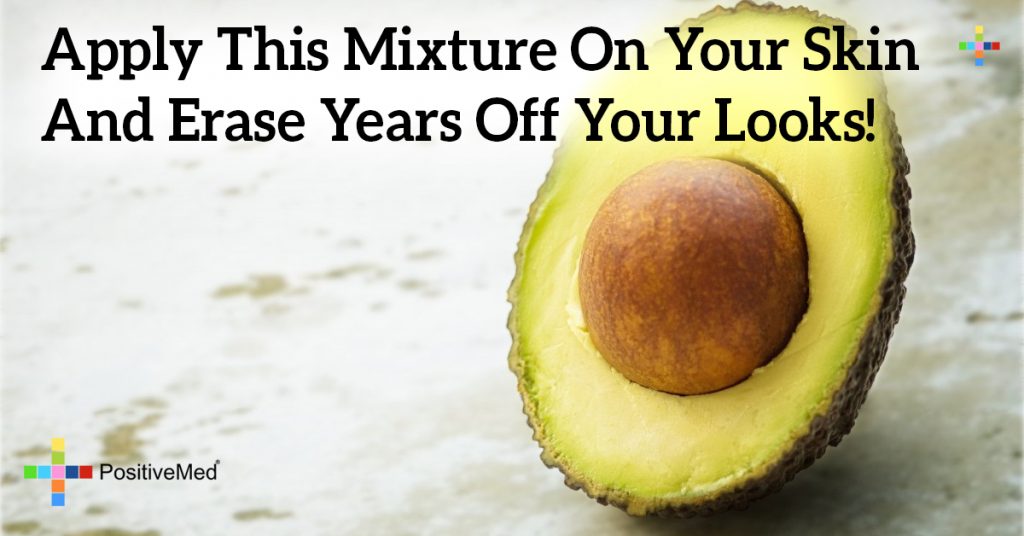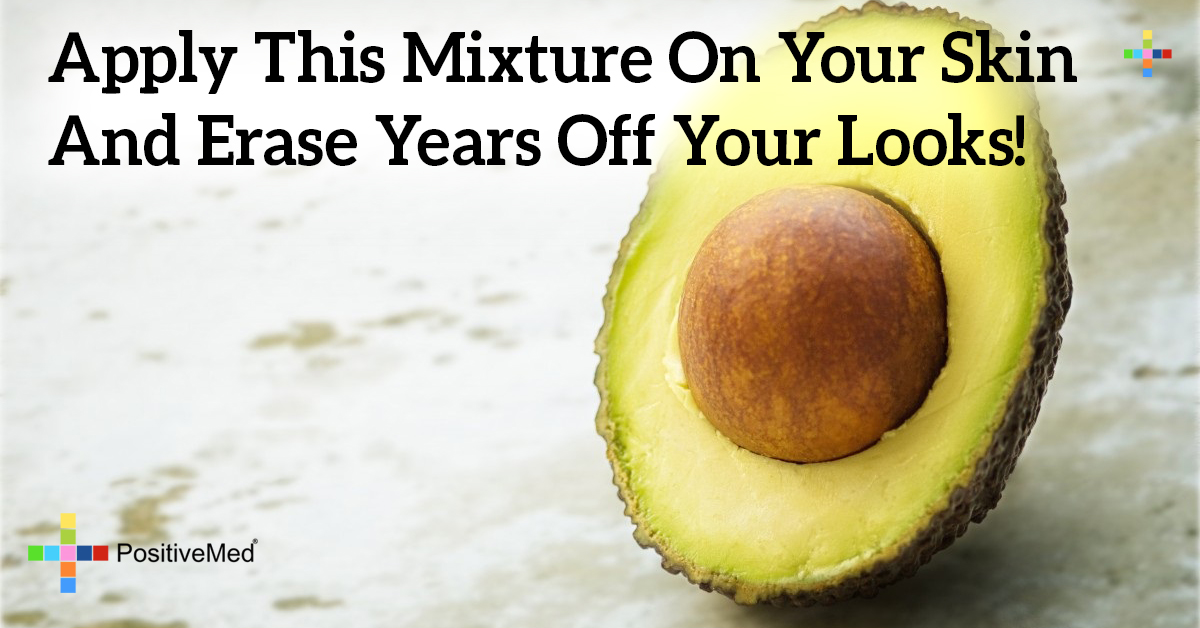 Apply THIS Mixture On Your Skin And Erase Years Off Your Looks!
Botox, hyaluronic acid, fat grafts, plastic surgery, are just a few of the expensive, uncomfortable ways to try and achieve a younger-looking complexion. There's no guarantee you'll end up looking prettier or that much younger than before. We've seen the results on celebrities who have desperately gone overboard with huge lips, Dr. Spock eyebrows and tightly frozen faces. There must be a better way, ladies!
If we look at our mothers and grandmothers who understood that natural is always better, we see lovely women aging gracefully and applying products that are available right here in nature. We've discovered one of the best methods to achieve a radiant complexion that maintains a youthful glow, buoyancy, and clear skin. All you need are four yummy food ingredients that will equal one amazing, anti-aging facial mask.
This soothing mask will take years off your face and deliver natural, attractive results without spending a silly fortune.
Here are the simple ingredients to place in a small bowl:
1 avocado- peeled, pit removed, and mashed up
3 tablespoons of raw cocoa(cacao) powder (available at health food stores)
2 tablespoons of honey
One teaspoon of cinnamon
Mix together. Apply mask to face. Lie down and relax. Keep the mask on for 25 minutes. Then rinse off with warm water.
In order for the mask to be effective, you need to apply it twice a week. That's it. No more. No less.
Inflammation in the body causes the aging process to accelerate, and stress is something that triggers inflammation. Skin scientists have studied inflammation and how to stop it from doing its damage deep in the skin cells. Certain foods and spices found in nature have the ability to fight the inflammatory waterfall that continues to affect our bodies. One of these is the humble avocado.
An avocado contains essential fatty acids that combat the free radical damage, like wrinkles, spots, and pigmentation. It provides the complexion with the right balance of hydration. Famous dermatologist Nicholas Perricone explains it like this:
RELATED ARTICLE: Homemade Anti-aging Masks- Do This Once A Week and Take FIVE Years Off Your Look!!
"Avocados are antioxidant powerhouses—but as you will discover, they have truly unique regenerative properties."
Raw cocoa powder is an incredible anti-aging food containing some 320 different anti-oxidants. As we all know, cocoa powder is the basis for chocolate. In its raw state, this powder helps stabilize the skin cells, destroy the free radicals and stop the aging process advancement.
Cleopatra supposedly bathed in honey and milk long ago. Honey is a humectant, which means it draws in and retains moisture, plus it's soothing to all skin types. It's also antibacterial to keep the complexion clear and clean and full of anti-oxidants.
Cinnamon is a powerful spice that can also slow down the signs of aging. Research finds that this delicious smelling powerhouse can reduce the process that causes wrinkles and the loss of collagen.
Try this: Put on a younger face and glow!