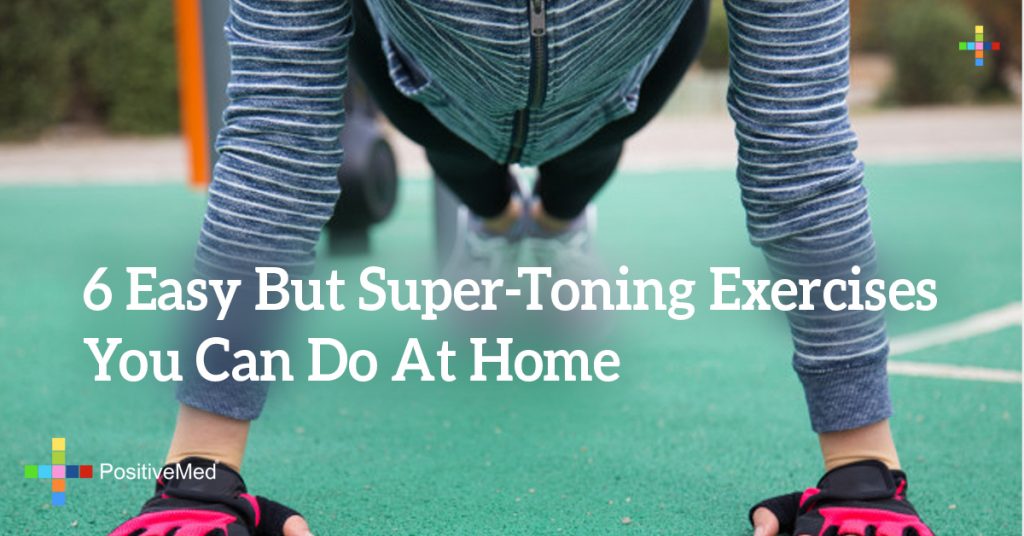 6 Easy But Super-Toning Exercises You Can Do At Home
[nextpage title="…"]
Sometimes the best way to get in shape is to follow the path of least resistance. It can be intimidating to go to the gym and put yourself out there when it's February and you find yourself barely emerging from your holiday food coma. If you're determined to make good on your New Year's resolution, try these five easy bodyweight exercises that will boost your metabolism, increase your overall stamina and tone your body. No gym membership of fancy equipment required.
1. Burpees
Burpees are a great way to get all of your muscle groups firing on all cylinders. The best part is you only have to hold yourself up in a plank for a few seconds before releasing a burst of energy upwards. Start performing this exercise slowly, and then gradually increase the speed and repetition. Bonus points if you also try to increase the height of your jump!
2. Tuck jumps
Tuck jumps are a lot like the jumping up and down you did as a kid when you were really excited about something; who knew jumping could tone your tummy?? You don't need a lot of space to perform this exercise. Try to hold your arms out as straight as possible while you jump, and practice touching your knees.
3. Jump Rope
There's a reason you see the titular character in Rocky sweating bullets while jumping rope; it can be a serious workout. This exercise is more like cardio than a bodyweight workout. For variation pull your knees up and keep up a quick pace with each jump. You can also really mix it up with more complex patterns like the "double jump."
[/nextpage] [nextpage title="…"]
RELATED ARTICLE: The 9 Best Exercises To Lose Inner Thigh Fat At Home
4. Knee high sprints
This is another exercise that will get your heart rate up and have you burning calories. Knee highs are somewhat like exaggerated marching. You can also incorporate this exercise into your jogging routine. Slow down if you need too, but try to do this motion until you feel the burn in your thighs.
5. Long jumps
Long jumps are perfect to do in the privacy of your back yard. Give yourself plenty of space to complete this exercise. This exercise depends on committing to the jump and using your forward momentum to land. Lunge forward, then pull your feet forward while keeping them together. You should land in a crouch-like position. At first, focus on doing one at a time until you feel more balanced. Don't be afraid of falling forward, or your jumps won't be as strong and effective. Once you get standalone jumps down, do sets of 10 to 20 back and forth from your starting point.
6. Mountain climbers

Mountain climbers are a more advanced body weight exercise that will work your legs, core and arms. Hold yourself as steady as possible during this routine, and keep your arms straight. It's essential to hold your back straight to perform this exercise correctly. Alternate from one foot to the other while keeping your legs together. This exercise is also a micro-workout for your neck, ankle and wrist muscles.
[/nextpage]