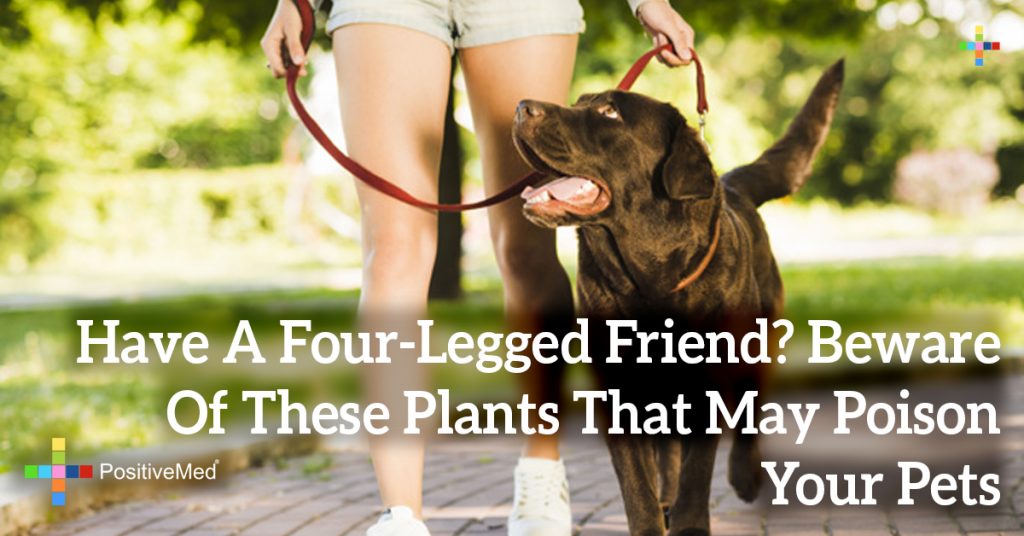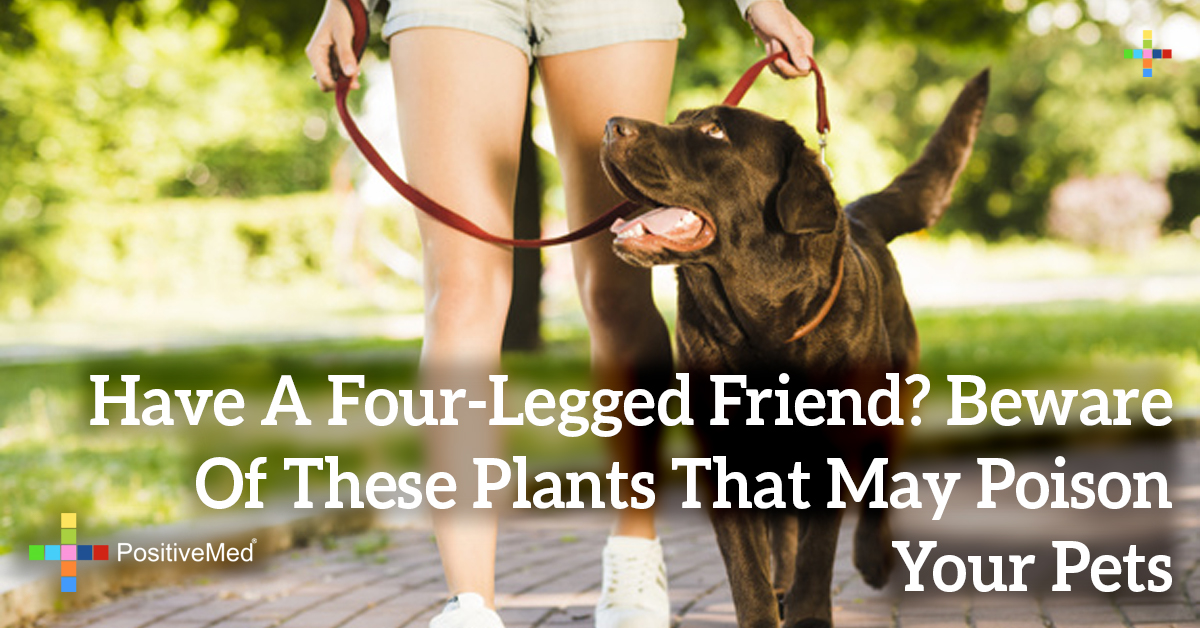 Have A Four-Legged Friend? Beware Of These Plants That May Poison Your Pets
Owning a pet is like having a perpetual toddler, so it's important to "baby proof" your house before you bring your new pet home. Even if you've kept a pet-friendly home for years, you may be surprised to learn that some of the most common plans found around homes and perhaps even kept in your garden are toxic for your critters. If you're a pet owner, you'll want to read this list of 12 plants poisonous to cats and dogs and be sure to take any necessary precautions ASAP.
12 Plast Toxic for Pets
Aloe Vera

It may be one of Mother Nature's powerful gifts of healing to man, but the green plant with its soothing gel is actually toxic to your pets. If you use aloe vera to treat burns or other health purposes, make sure that you keep it out of reach from your cats and dogs. Symptoms of poisoning include vomiting, diarrhea, tremors, loss of appetite and change in urine color.
Amaryllis

This common garden flower is very popular during the holidays, but it can prove lethal for your pets. Both cats and dogs can suffer poisoning from the amaryllis bulbs, which contain the majority of its toxins. Symptoms to watch out for include vomiting, diarrhea, abdominal pain or sensitivity, loss of appetite, hypersalivation, and tremors.
Azalea

A plant that is beautiful to humans with it vibrant petals, but toxic to not only cats and dogs but horses, goats and sheep. The ingestion of just a few leaves from an azalea/rhododendron plant can cause digestive upset, hypersalivation, loss of appetite, diarrhea, colic, loss of coordination and leg movement, weakness and decreased heart rate.
Baby's Breath

The delicate and wispy stalks of baby's breath may be wonderful decorative ornaments for people, but they'll leave cats and dogs experiencing vomiting and diarrhea if ingested.
RELATED ARTICLE: Think It's Cute When Your Pets Do This? Think Again It Might be a Deadly Sign!
Begonia

Begonia is a popular garden plant with wide, thick petals that almost resemble an unfurled rose. Although they may make a great visual choice, their tubers (enlarged portions that store nutrients) are toxic to cats and dogs. Eating them can result in intense burning and irritation of the mouth, tongue and lips, hypersalivation, vomiting and difficulty swallowing or digesting food.
Carnations

Carnations are one of the less dangerous plants for your pets, but their frequent presence in floral arrangements and bouquets makes them worthy of notation. Injecting can cause mild gastrointestinal signs and mild dermatitis in both cats and dogs.
Caster Beans

Caster bean plants are found in many public spaces and parks, so be sure to watch out for them when walking the dog. Symptoms of poisoning include excessive thirst, weakness, drooling, vomiting and diarrhea and loss of appetite. Severe cases of caster bean poisoning in dogs are muscle twitching, dehydration and tremors and seizures that can result in a coma or death.
Chrysanthemum

These fragrant flowers are beloved by many people, but they don't belong near your pets. The popular plant isn't likely to be fatal, but it can still cause vomiting, diarrhea, hypersalivation and dermatitis.
Daffodil

Daffodils are sweet white flowers with bright yellow centers that bring a cheerful burst of energy to a garden. Pet owners should be warned when letting their dogs or cats wander through a patch, as the toxic bulbs can produce vomiting, diarrhea, low blood pressure, tremors and cardiac arrhythmias.
Ivy

While most of us aren't around ivy often or don't envision our pets munching on the tough green leaves, cats are climbers and not unlikely to find themselves entangled or curiously nibbling on a few while exploring outside. However, any dog or cat that ingests ivy are likely to experience a host of digestive and international issues such as vomiting, diarrhea, hypersalivation and abdominal pain.
RELATED ARTICLE: Attention Pet Owners!Keep Your Pets Out Of Laundry Room And Dryer Sheets
Lilies

They may be pretty, but they're also toxic for your kitty. Lilies like Tiger, Asian, Japanese Show, Easter, Stargazer and Casa Blanca can cause kidney failure in felines, even in small amounts.
Poinsettia

This traditional holiday plant is great to adorn your porch with, but you should keep it away from your pets. Although the level of toxicity has become notoriously exaggerated over the years, a poinsettia will still cause gastrointestinal discomfort for your cat or dog in the form of vomiting, as well as mouth irritation.