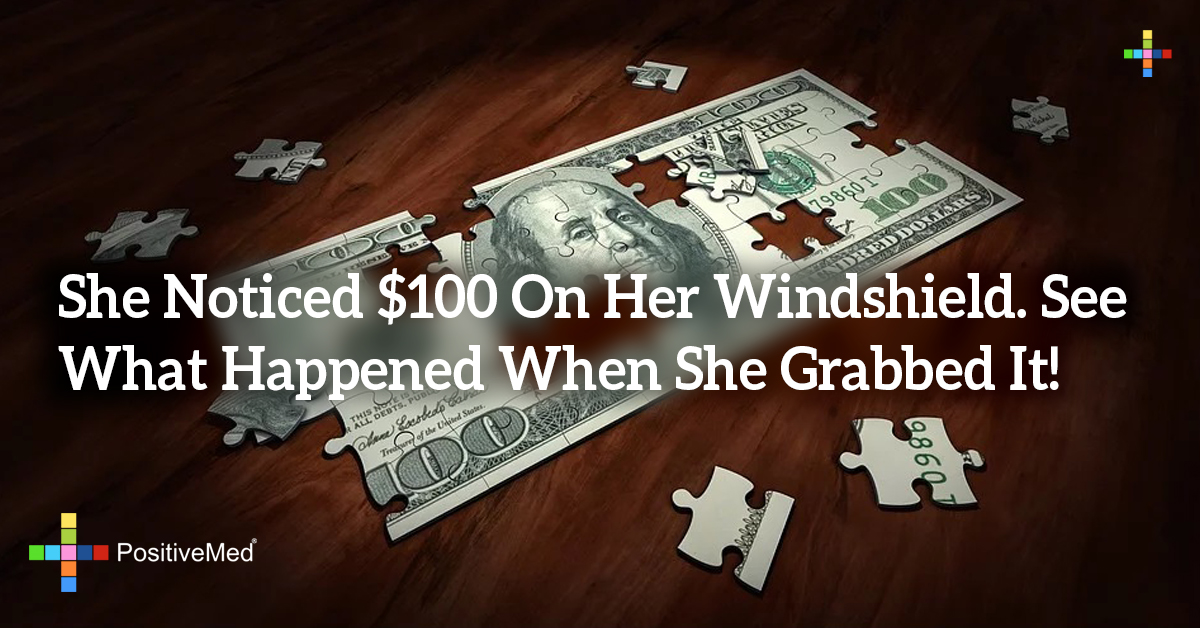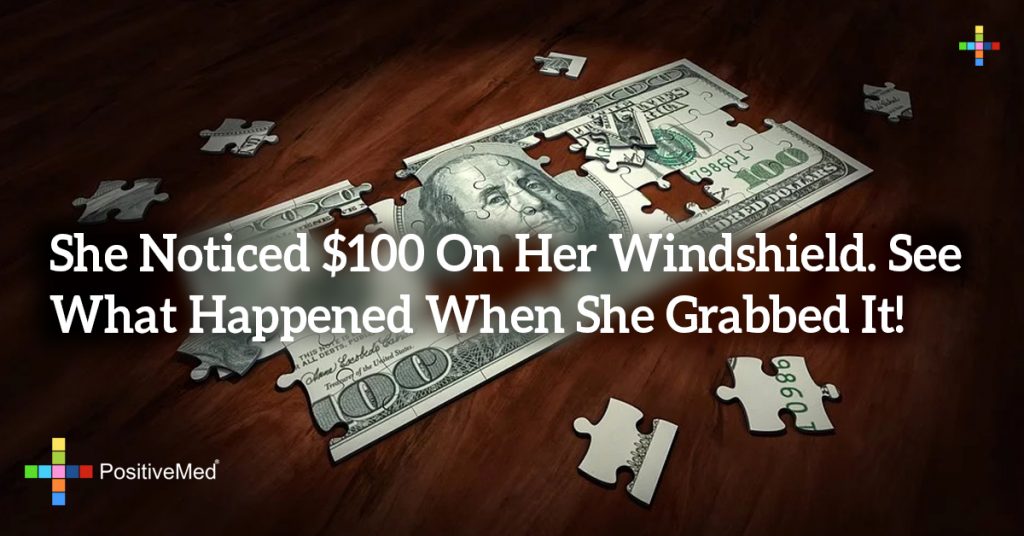 She Noticed $100 On Her Windshield. See What Happened When She Grabbed It!
A single mom was elated to find $100 under her windshield wipers during the holiday season, but the pleasant surprise quickly turned into a disheartening moment when she got out of her car to retrieve the bill and realized that it was actually a tactic employed by carjackers.
Kyri Viehman and her toddler son had met her mother at the Gravois Bluffs shopping center in Fenton, MI. Neither of the two women noticed what appeared to be a crisp $100 bill on their windshields until they'd gone their separate ways. Viehman noticed the money while driving and immediately pulled over. After getting back inside the car, however, she was disillusioned to find the bill was actually a folded note inscribed with a message.
"It read something similar to 'Ha you thought this was real, didn't you?'" Viehman wrote on a Facebook post that recounted the incident. When she returned home, she did some investigating online and discovered that the bill wasn't actually just a cruel prank; it was a distraction that carjackers had been using in the area in order to scam shoppers.
Viehman decided to log online and share her story with the public. "Being a dedicated listener to the Bobby Bones Show, I thought someone was ‪#‎pimpinjoy‬ for this single mom wrestling with a crabby toddler around the holidays," she wrote, going on to blame her "naivety" for the reason why she pulled over and got out of her car on the side of the road to retrieve what she described as "miracle money that came at the perfect time."
RELATED ARTICLE: STATISTICS SHOW THE 15 MOST POPULAR THINGS PURCHASED WITH STOLEN CREDIT CARDS