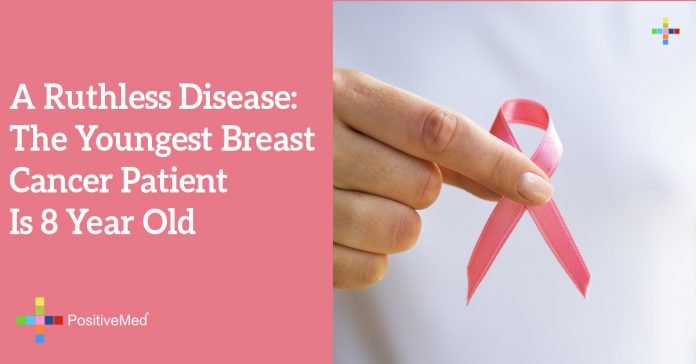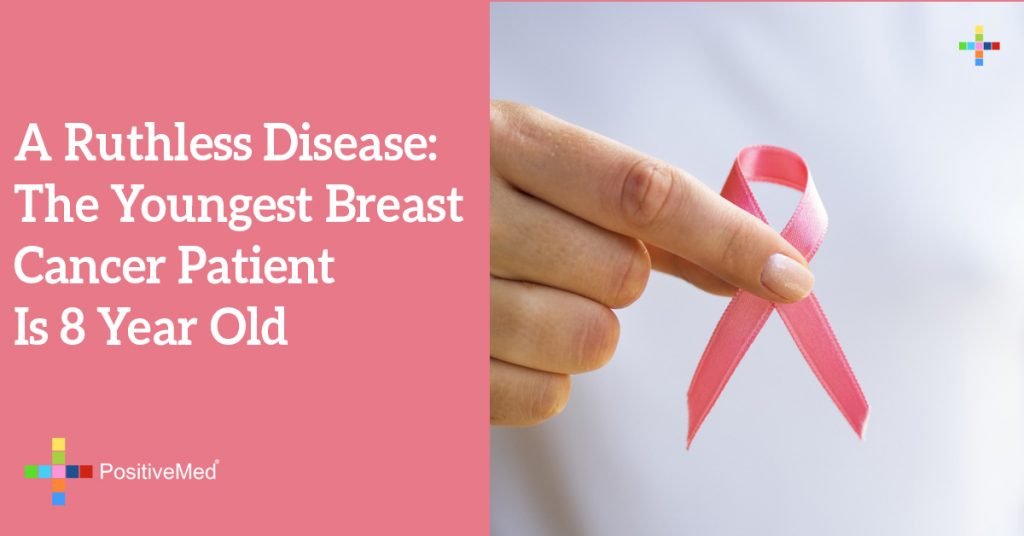 A Ruthless Disease: The Youngest Breast Cancer Patient Is 8 Year Old
Almost everyone is aware of how devastating breast cancer can be, since there are constantly campaigns to raise awareness. This cancer is one of the most common, and one in eight women may be diagnosed with breast cancer in the United States. While breast cancer mostly occurs in adults, it can occasionally happen in younger females. Eight year old Chrissy Turner is one of the youngest people to ever be diagnosed with breast cancer.
Chrissy is an adorable little blonde from Utah who is known for her cheerful personality and creative spirit. Back in October, Chrissy first discovered a lump on her chest. Eventually, she was diagnosed with an extremely rare type of breast cancer, secretory carcinoma, that usually occurs in older women. Only 1 in a million adults are even diagnosed with secretory carcinoma in the first place, so Chrissy's case is extremely unusual. Top oncologists in the nation and the Utah state tumor board are both reviewing her case.
Chrissy's parents, Annette and Troy Turner, have both had cancer, so they were devastated by Chrissy's diagnosis. Annette is now cancer free, but Troy is still battling cancer. Throughout his treatments, Chrissy was by his side to encourage and entertain him. Though Chrissy was "scared to figure out what it was," she says that "I hope that I can fight it off."
RELATED ARTICLE: Here Is How This Woman Cured Her Breast Cancer
Chrissy is so young that it is too dangerous for her to receive radiation therapy. Dr. Brian Bucher, who is treating Chrissy, remains confident that her cancer should be simple to treat however. She is scheduled to have a mastectomy at the Huntsman Cancer Institute in early December to begin treating her cancer. The operation will remove all breast tissue and some lymph nodes, in order to remove the tumor and prevent it from coming back.
Though Chrissy and her family have been concerned about the surgery, they continue to try to help others. Since Chrissy's case has gained national attention, they have participated in events to raise awareness and raise funds for cancer research. Chrissy has also agreed to take part in studies, so that scientists can gain knowledge from her unusual case.
The costs of all of the cancer treatments have been extremely difficult for the family. Even with health insurance, United States medical care is extremely overpriced, and in 2013, the family had to file for bankruptcy after all of Troy's treatments overwhelmed their budget. In order to raise money for Chrissy's treatments, friends of the Turner family have launched a GoFundMe page. Currently, they have raised 68% of their goal.
The Turners have been extremely grateful for the help that they have received. A Facebook page, Chrissy's Alliance, provides updates on all of the changes occurring in the Turner family as they battle Chrissy's disease. Chrissy's mother says "We're just going to keep fighting, doing everything we can to smile every day and laugh every day and carry our head high and do our best to overcome this."