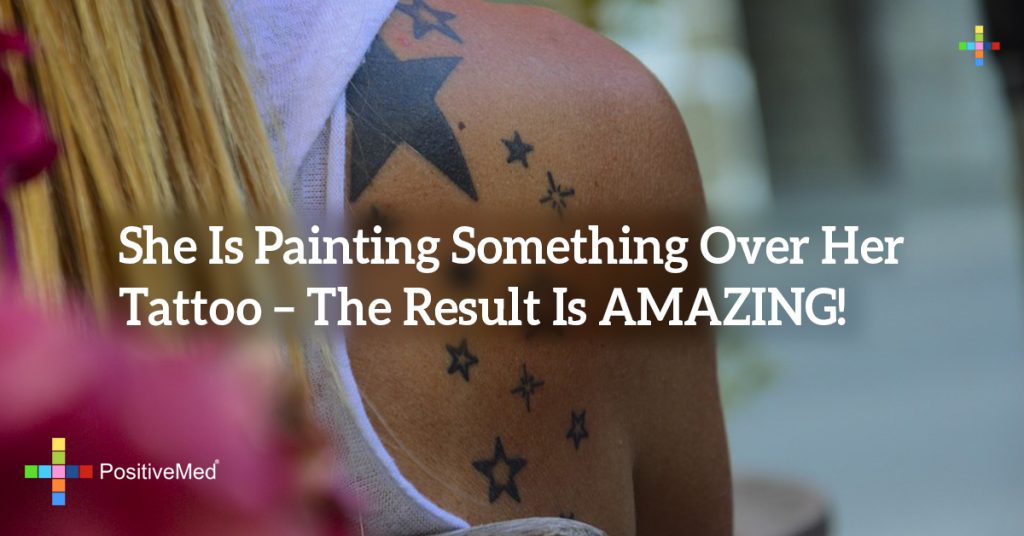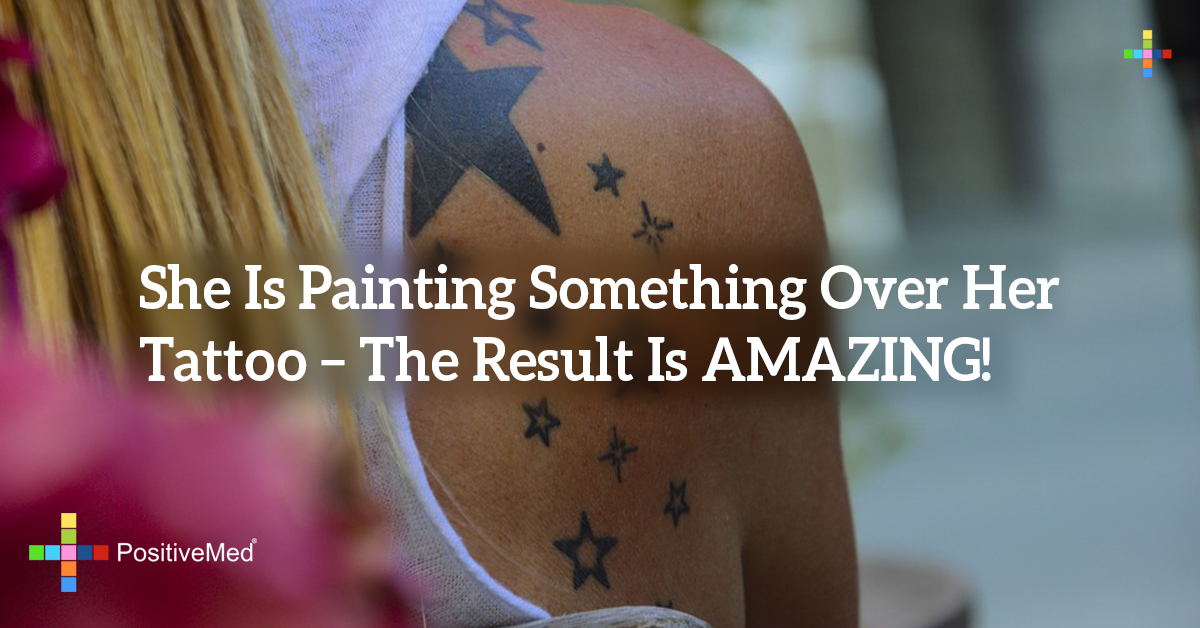 She Is Painting Something Over Her Tattoo – The Result Is AMAZING!
Tattoos are personal works of art that often express or depict emotions and experiences that are near and dear to our hearts. Not to mention, tattoos aren't cheap! Never-the-less, for many of us with tattoos the time may come where we need to cover our beloved works of art to be concealed from our employer, family or even friends. And if or when this time does come, affordability and convenience are priorities.
RELATED ARTICLE: 10 Scars Covered Up By Awesome Tattoos
Watch as toner, matte eye shadow, hairspray, and concealer all picked up from your local drug store, plus a few minutes for application, can give your tattoo the discretion you need. Whether your tattoo is dark or light, this simple application works.
Start by covering your tattoo with toner. Then depending on your skin tone choose an orange or peachy color matte eye shadow (alternatively you can use lipstick) to cover your tattoo and surrounding area. Yes, it looks a little crazy having a big orange patch on your skin, but wait for it. Spray the area with hairspray and let dry. Repeat this until you can no longer see your tattoo (2-3 cotes). Lastly, cover and blend with your skin toned concealer, and wa-la, discretion achieved!