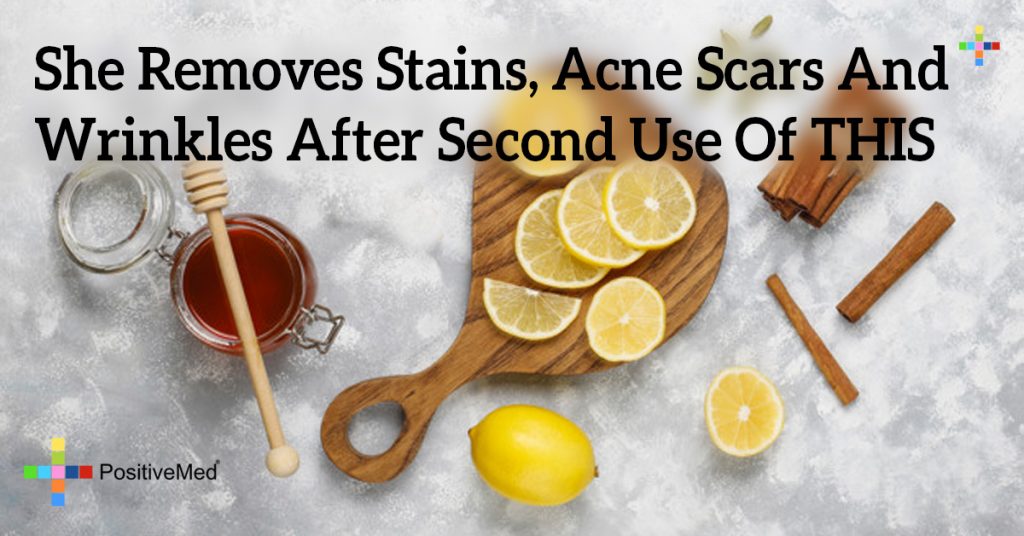 She Removes Stains, Acne Scars And Wrinkles After Second Use Of THIS
The woman was looking for a solution to her acne scars, blemishes and even some recent wrinkles that had appeared on her face. She had searched far and wide and had spent a lot of money on different potential solutions. She had tried more options, cleansers and creams than one can imagine. Yet nothing had worked like the advertisements said, at least not for her. Some had helped a bit but not to the degree she had hoped for.
A friend told her about a natural solution she thought she'd be silly not to try. It seemed too simple to actually work, but she thought she had better try. The amazing thing was that she had all the ingredients at home. All she needed was cinnamon, nutmeg, honey and lemon juice.
The recipe looked like this:
1/2 teaspoon cinnamon
1/2 teaspoon nutmeg
1 teaspoon honey
1 teaspoon fresh lemon juice
RELATED ARTICLE: Top Remedies to Remove Acne Scars
She gathered all the ingredients and stirred the honey and dry spices together first. She then added the lemon juice a bit at a time to ensure the concoction was the proper consistency to be able to easily rub on her face. After she got the recipe to the proper pasty consistency she had been hoping for, she scooped up equal amounts on both first and middle fingers of each hand in order to properly apply the potion. She first applied the masque to her forehead on each side. She then rubbed it over her temples, down on her cheek bones and on her chin and neck. She made sure not to miss an area of her face, being careful as usual around the eye area.
The recipe was refreshing and burned a bit due to the lemon juice. It was also a bit messy feeling. Yet the woman waited expectantly with the mask on. She was waiting the full thirty minutes while she anticipated the results of this next great experiment.
She totally loved this recipe because her skin loved it. She had no issues with the concoction except that it was a bit intense feeling at first. To the contrary, she loved it. The antifungal and anti-viral effects of the cinnamon and the anti-inflammatory nature of the nutmeg helped with the effectiveness of this paste. Not only that but the antibacterial and detoxification effects of the honey along with the huge amounts of vitamin C in the lemon juice put this mask over the top in many ways.
As time passed, the woman waited, hoping for great results. The time came and she washed off the mask. Her skin felt amazingly soft and as she took a closer look, she noticed acne scars had disappeared and some of her new wrinkles were fading away as well. The woman was ecstatic and began to regularly use this mask. She quickly became a fan and wanted to share what she'd found out with everyone she knew.
The woman did just that. She shared the great benefits of this mask near and far. The mask and its wonderful ingredients were so healthy to start with. It not only helped rid her of acne scars, stains and wrinkles, it also gave her skin a beautiful shine with the ingredients working their natural magic on her.