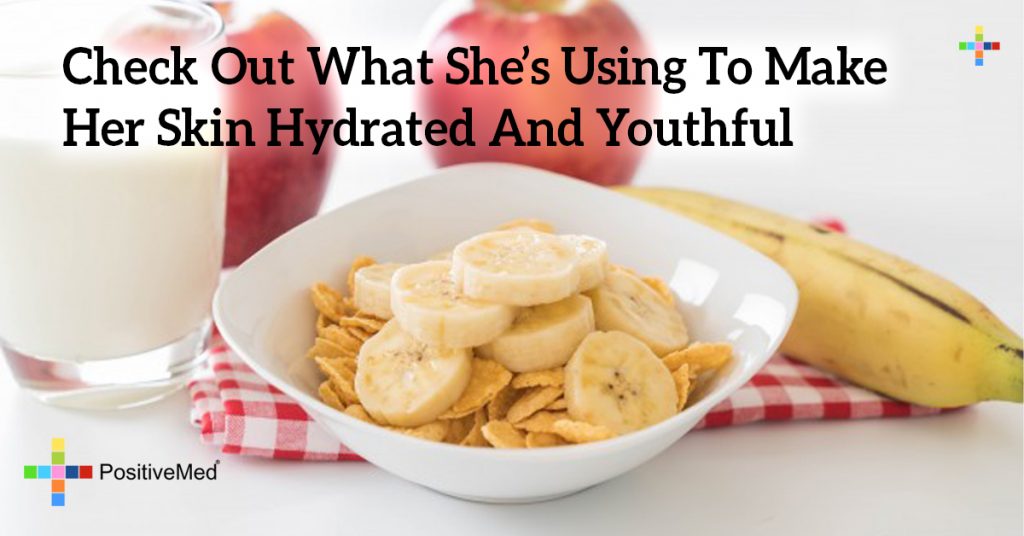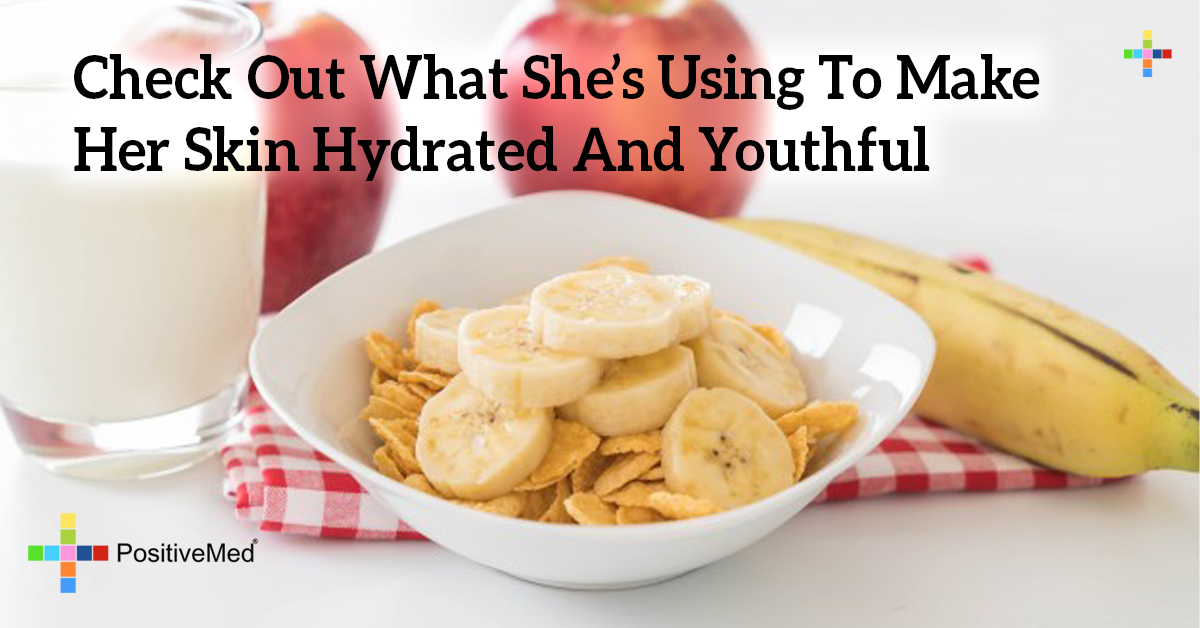 Check Out What She's Using To Make Her Skin Hydrated And Youthful
If most of us could change anything about our face, it would be the aging process. Sure, skin concerns like acne and dryness are irritating, but nothing is as truly deplorable as watching our skin age before our very eyes.
Why does our skin age exactly? Truthfully, there are a lot of factors as to why we begin to appear older. Wrinkles form in places where our skin has created over time. Sagging and shallowness come from the fact that our skin loses elasticity as we age.
It's impossible to completely reverse the hands of time. However, if you want to look a decade younger, you don't need to rush off to see a plastic surgeon or even buy pricey products full of toxic chemicals. Instead, the answer lies in using an all-natural mask that contains ingredients that will put moisture back into the skin. Hydration is truly the key to appearing younger. Hydration ensures that our skin has a bit more bounce and elasticity, in addition to making our skin look more supple, which causes wrinkles to look more "filled in" and less noticeable.
It's possible to look a decade younger just by doing this simple mask once a week. Here is a recipe for the only mask you'll ever need to slow down the hands of time.
RELATED ARTICLE: Anti-Aging Secrets From Women Who Look Decades Younger Than Their Real Age (Video)
The Ultimate Anti-Aging Mask
What You'll Need:
Half Of A Banana
Bananas contain vitamin A, which is the active ingredient in most anti-aging retinol products. Not only is banana hydrating, but the vitamin A encourages your skin to slough away dead cells and produce new ones.
Half Cup of Oats
Oats are a powerhouse of soothing and hydrating nutrients. It's one of the reasons why dermatologists recommend oatmeal baths to combat eczema. Be sure to use regular, unflavored oats, not the oats from instant oatmeal packages.
Quarter Cup of Yogurt
Yogurt is popular with Eastern European women for sunburns. It is extraordinarily hydrating and will calm any inflammation that you might be experiencing.
Egg White Or Yolk
Within the egg are two amazing skin treatments, depending on which issue you're trying to treat. If you want to combat some adult acne, use the egg white, which tightens on your skin and sucks impurities out of your pores. For hydration, use the yolk. The yolk is full of cholesterol and fat, which might not be so great for your midsection, but causes you skin to appear plumper.
RELATED ARTICLE: Anti-Aging Secrets: Learn How To Use Egg White & Egg Yolk For Your Beauty
What To Do:
You don't need a food processor or a blender for this one. Mash the banana with a fork until it's the consistency of baby food. Add in your yogurt, oats and egg white or yolk. Stir vigorously with a whisk or a fork until all of the ingredients are thoroughly combined.
Apply to clean skin and let it sit for 10-15 minutes. When the application time is finished, wipe the mask off with a paper towel and discard. You don't want to let these thick DIY masks go down the drain, as they can clog pipes. Rinse away any residue with warm water and follow up with your favorite moisturizer.
It might be impossible to completely stop the hands of time. However, if you do this mask on a weekly basis, you'll enjoy skin that is softer, more hydrated and youthful.