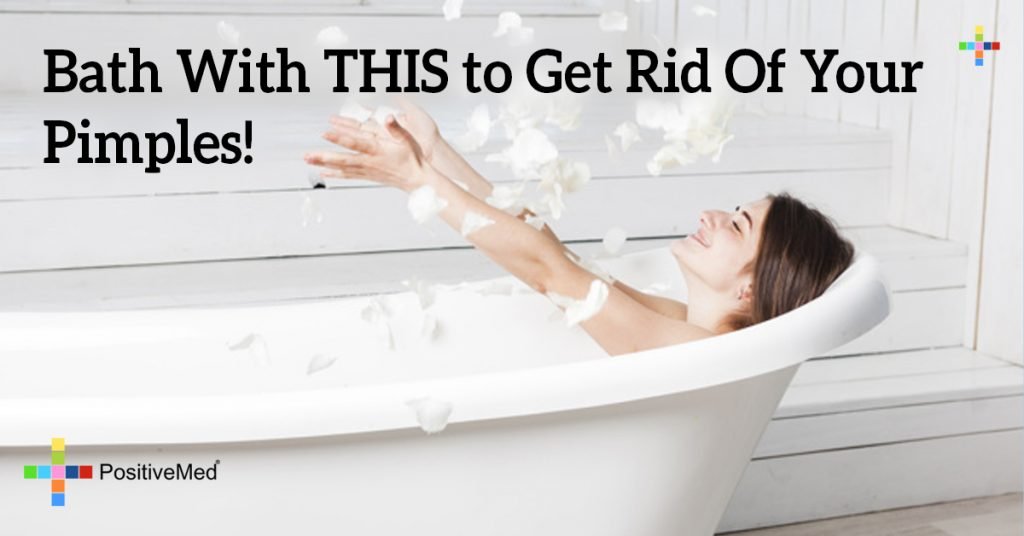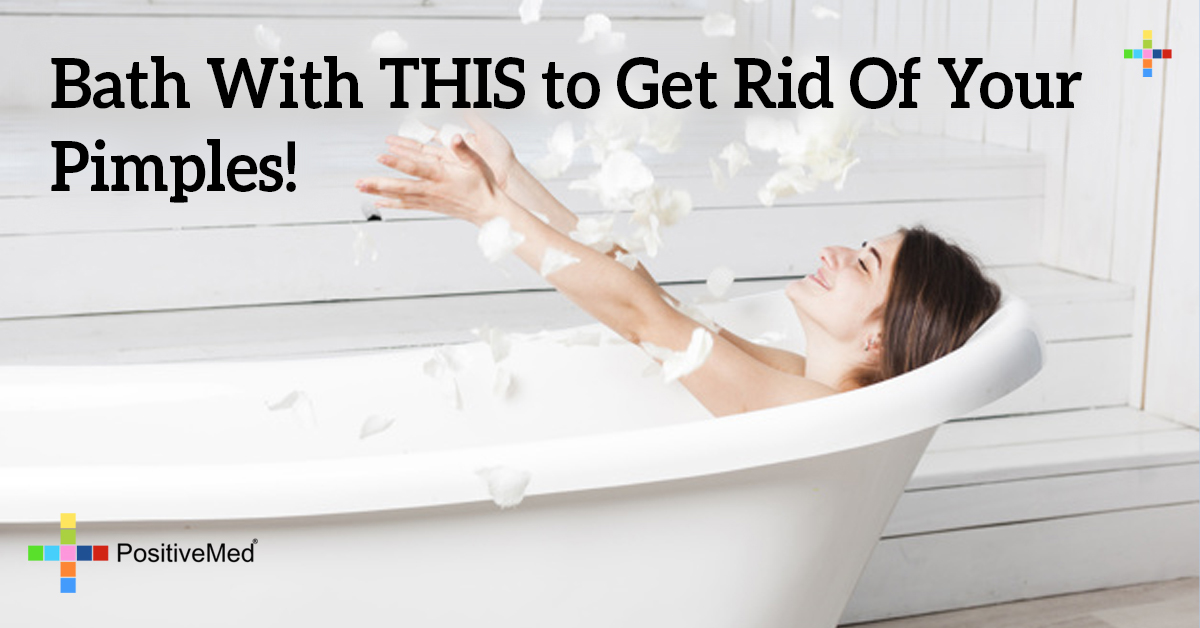 Bath With THIS to Get Rid Of Your Pimples!
Baking soda in health and personal use:
1. People who eat a non-vegetarian diet with lots of red meat and caffeine often have an acidic body. Using baking soda as a detoxifying agent helps to alkalize the body.
2. It is also a safe way to balance the pH of your body without taking any medication. Soda baths also help your body in balancing the pH and neutralizing the acid.
3. Those who drink alcohol and consume nicotine can also detoxify their body with a baking soda bath.
4. Baking soda acts as a good skin polishing and an exfoliating agent.
5. Those with body conditions like hemorrhoids, anal fissure, and vaginal infection can be benefited with a baking soda bath.
6. A detox sitz bath with baking soda also relieves pain caused due to piles and discomforts caused due to genital infection.
7. Baking soda soak soothes the irritated skin and relieves itching.
8. Instead of using any commercial bubble bath, you can use baking soda as a bath soak substitute. This product acts as a cleanser and a refreshing reagent.
9. The fragrance-free and odorless formula or the baking soda bath is ideal for sensitive skin as well.
10. The alkaline baking soda can be used as a hair cleanser.
RELATED ARTICLE: 15 Benefits of Baking Soda
Baking soda and why it is healthy:
Baking soda is commonly used in every household as a cleaning agent. Plus, it has many uses in the kitchen. People use it in cooking, baking, dish wash, skin and hair care, laundry and even for first aid purposes. However, not many people are aware of the detox nature of baking soda. This natural ingredient effectively removes toxins and harmful compounds from the outer dermis layer. The alkaline nature of the soda also promotes eliminating toxins, and eventually it helps neutralize the pH level in the skin. A baking soda soak not only helps in eliminating the toxic compounds from the skin, but it also helps to rejuvenate the skin dramatically. The result is always satisfying, refreshing and enjoyable.
How to Take a Baking Soda Bath?
Soda Bath for Pain Relief (do when necessary)
Fill the bathtub or the size tub with warm water. Add five tablespoons of baking soda and allow it to dissolve well. To facilitate the method, add the soda while filling the tub with water. If not, you can use a wooden spoon to dissolve the baking soda. Take a soak in the bathtub or soak the affected area at least for 10 minutes. Pat the area dry with a soft towel.
Rejuvenating detox bath (once to twice a week)
Mix in a cup of baking soda with half cup of Epsom salt in a bathtub filled with hot water. Allow the mixture to dissolve well before you take a soak. Enjoy a rejuvenating and detox bath for 20 minutes. After the bath, you may feel slightly dizzy due to the toxin elimination from the body.
Soothing detox bath (once to twice a week)
Dissolve a quarter cup of baking soda in boiling water. Mix in a quarter cup of sea salt and Epsom salt to this mixture. Fill the bathtub with hot water and add 1/3 cup of organic apple cider vinegar. Now add the pre-made salt mixture into the bath. For some fragrance, add a few drops of lavender and peppermint essential oil. Enjoy a warm and refreshing soak for 30 minutes. This detox bath soothes skin irritations, detoxifies the body and boosts the magnesium levels by neutralizing the skin pH.
RELATED ARTICLE: You Should Stop OVER Using Baking Soda for These Hacks!
Precautions:
• Maintain an optimal bath water temperature to avoid skin burn.
• A pregnant woman and people with the cardiac disease should avoid a baking soda bath without consulting with a physician.
Due to the drastic lifestyle and environmental changes, human bodies are exposed to more toxins than ever. A detox bath, such as a baking soda bath, encourages the body to remove toxins in an efficient manner. For a wonderful good night sleep after a hectic day, a detoxifying soda bath is a great way to remove dangerous compounds and toxins from the skin. Ann Louise Gittleman, a famous detox specialist, also suggest that skin detox with baking soda also helps to eliminate harmful radiation from the body.