She Dips A Mug Into A Bowl With THIS And Gets Perfect Christmas Gift
Two minutes, a mug and supplies you already own combine to make a perfect Christmas gift! These marbled mugs are quick and easy to make. The video tutorial shows you exactly how to do it, with tricks and techniques you need to know.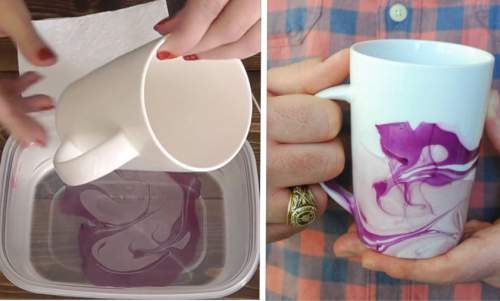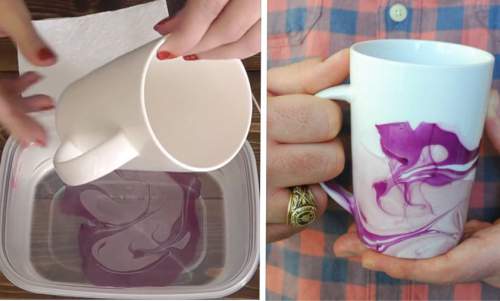 RELATED ARTICLE: DIY And Creative Ways To Repurpose Old Tires
All you need: two colors of nail polish, a bowl for dipping, a toothpick, and a quick hand.
Pour nail polish on the water; it floats
Stir gently to make a swirly mix
Dip mug in water, straight up and down
Technique, tricks, and step-by-step instructions
See this crafty girl make a beautiful mug so easily, and they're all one-of-a-kind! You can dip a set of four with the same colors or make them all different. You'll make one-of-a-kind gifts that are great for any gender.