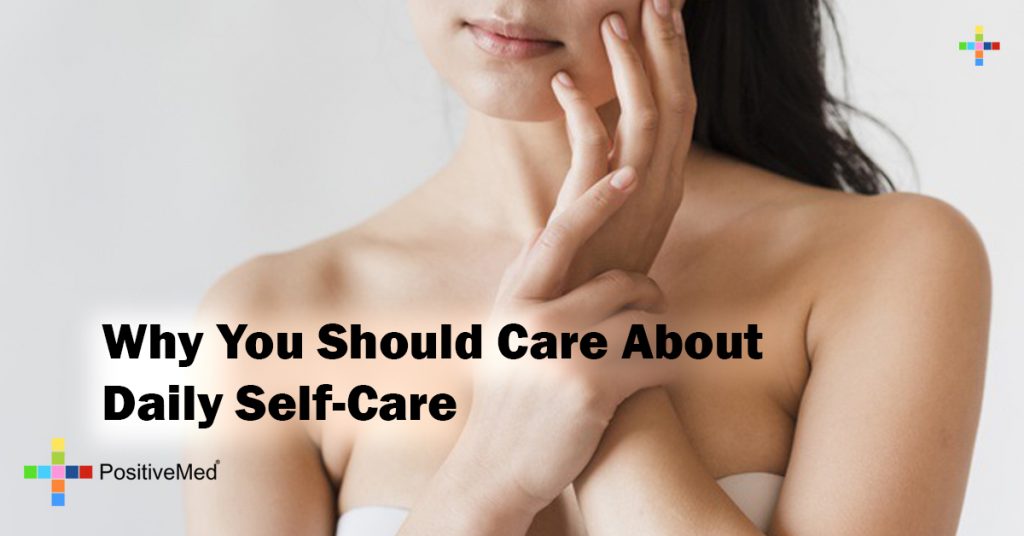 Why You Should Care About Daily Self-Care
By Selina M. Almodovar of Well Said Living
Self-care is exactly what it says it is…it's caring for yourself.
A lot of times this self-practice can get placed on the back burner, especially if you are busy caring for others. Many people service positions (such as entrepreneurs, nurses, caregivers, teachers, etc.) often fail to care for themselves because they are so swamped with the caring of others.
I get it…sometimes the work just has to get done, the kids need to be cared for, and focusing on yourself can wait.
To take it a step further, some might think that serving yourself is selfish and does not produce anything in the end.
This is not so
When you lack the time to care for yourself, your attitude and behavior is affected tremendously!
You probably feel burnt out a little too often…
Your attitude is all over the place and there is no real reason as to why…
Life is not full of roses and rainbows and you are the "Deby Downer" that likes to point it out every chance you get.
Do these symptoms sound anywhere familiar to what you're currently feeling, then it's probably because you need to take better care of yourself!
If fitting a daily self-care routine into your schedule, then chances are, you're overbooked and do not maintain a healthy work-life balance.
And don't expect someone else to take care of you instead (such as a loved one, friend, or coworker). You'll be waiting a very long time.
If you are not willing to take care of yourself, then you cannot expect someone else to come in and save the day.
Why should you self-care?
If you desire to live a life you absolutely love, you have to be committed to taking better care of yourself each and every day.
Engaging in self-care on a daily basis is going to help you stay balanced, avoid burnout, get rest, feel loved, and feel happy regardless of what life may throw your way.
There are 4 things you can do to help you focus on yourself each and every day that is cost effective and will be good for you and your soul.
Commit to your hobbies
Enjoy reading a good book? Love to paint? Is hiking something that makes you feel "alive"? Do not place your passions at the bottom of your to-do list! Allow yourself to enjoy these activities on a regular basis.
If you're too busy to do the things you love the most, then you probably have to eliminate some items on your plate. Saying "no" is ok as long as you can redirect your energy onto something that will help you recharge!
Do something that makes you feel "pretty"
Let's face it: Our image is definitely tied to our emotions. When you feel good about a intense workout, a new hair style, a fresh manicure, or wearing your favorite accessories, then you cannot deny feeling fabulous!
It's OK to want to feel good about how you look. Whatever it is that allows you to feel pretty (and healthy), then by all means, rock out and feel great!
Care less about what other people say when it comes to doing things that make you feel good.
We are all unique individuals
There are certain things in life that make you feel great that would not necessarily make your friends feel the same way.
It took me YEARS to admit to myself that watching cartoon movies brings me absolute joy. At first I would hide this secret because as an adult, cartoons should only be "for kids". Once I allowed my inner kid to come out and play, watching cartoons after a bad day made me feel awesome.
Embrace your desire to want to do things that will bring you joy. Don't listen to what others have to say about you when it comes to uniquely caring for yourself. You do whatever makes your heart happy.
The only reason your friends should discourage you to do something is if that something is harmful to your wellbeing and the wellbeing of others!
Understand that you ARE important enough to care for.
You matter
If you do not believe this, then it will affect your entire life. You ARE important. You're worth putting time, money, and attention on yourself. But it has to start with you.
So why should you care about self-care?
Because if you don't care for yourself then the world won't care for you either. Your life and how you want your life to be will always begin with you taking the first step towards the direction you dream of going in.
Author's Bio:

Coach Selina M. Almodovar, Well Said Living www.wellsaidliving.com
In order to live a life you absolutely love, you gotta know WHO YOU ARE, and WHAT YOU STAND FOR. Need some tips on how to start moving towards a life you love? Get her FREE E-Guide to get the first 4 Steps for "Letting Go" and "Moving On" for good! Coach Selina offers personal and online coaching services, and a weekly show on YouTube, where she talks about relationships and lifestyle every Wednesday and Friday. She also promotes doTERRA Essential Oils, as a natural way of living. Learn more about her by visiting her website at: www.wellsaidliving.com, or follow her socially, through Facebook, Twitter and Pinterest .