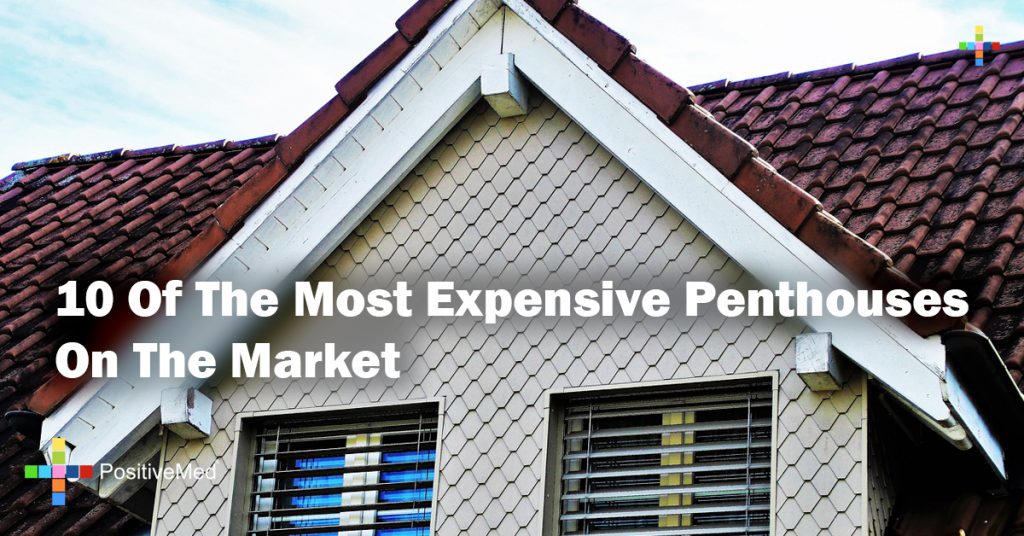 10 Of The Most Expensive Penthouses On The Market
No, the upper apartments of Buckingham Palace are not for sale. However, homeless billionaires should never abide in the depths of despair for too long since there are plenty of other luxurious bungalows on the market throughout Europe where they can untie their money belts and prop up their feet for an evening of repose. While most global real estate markets were sent reeling from the 2008 recession, the upscale residential markets in Europe remained virtually unfazed. As the prices of these deluxe digs keep ascending so do the level of lavish amenities that they include. Here are the top 10 most expensive European penthouses that are fit for a king, queen and a few of their royal guests.
#10 Lake Geneva Penthouse – $4.2 Million
This sumptuous abode in Territet offers residents:
Magnificent Alpine and Lake Geneva views
Private rooftop terrace with guest cottage
#9 Rome Loft – $8.6 Million
The 1,500 square foot penthouse at The Ambassador's Palace in Rome delivers:
Splendid architectural details
Panoramic city views
#8 Moscow Penthouse – $10.5 Million
This spacious retreat at the Moscow City is perched atop the building's 71st floor. The 2,690 square foot interiors feature the following key amenities:
Eco-friendly building materials exclusively used
Integrated, high tech, Smart House accessory
#7 Paris Penthouse – $14.7 Million
This well appointed treasure is centrally located in the heart of the City of Light. Its prime features include:
Old World 18th century paneling and cellar
Separate staff quarters
#6 Vienna Penthouse – $18.2 Million
This elegant retreat offers residents sweeping views of Vienna with floor to ceiling windows and a magnificent rooftop deck.
#5 Monaco Penthouse (Fontvieille) – $23 Million
This ritzy roost overlooks the Monaco coastline and is close to all of the city's attractions. The property includes:
Rooftop terrace
Outdoor kitchen
#4 Paris Penthouse – $57.3 Million
Well heeled owners looking for the perfect place to entertain guests in Paris need look no further. This eight bedroom, Paris penthouse features:
30 seat dining room
Gym, sauna and spa
#3 London Penthouse (South Bank Tower) – $90 Million
Towering above the River Thames is the opulent penthouse at South Bank. This urban, palatial refuge includes:
Two roof top terraces and pool
Concierge service
#2 London Penthouse (Knightsbridge)- $227.5 Million
The penthouse at One Hyde Park is quintessential luxury. The posh pad includes exquisitely furnished five bedrooms, living areas and entertainment rooms. The building that it crowns includes:
Concierge, housekeeping and valet
Use of Rolls-Royce car
#1 Monaco Penthouse – $440 Million
The Tour Odeon is the most expensive penthouse address in Europe. The decadent digs which were designed to reflect Parisian luxury circa 20th century include:
Private dance floor with water slide that plunges into an infinity pool
Exclusive caterer